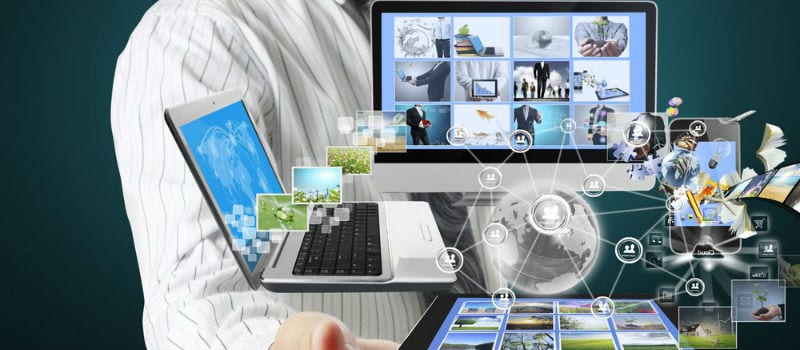 Not to fall back on nauseating clichés, but just like people, every business is unique and requires its own specialized networking tools. Just beginning a search for wireless gear can yield tons of results with each product claiming to be superior to the next. To be honest, it can turn the casual network geek into a jaded skeptic after 15 minutes wading through these search results. With that being said, it can really help to have a bit of a guide for identifying your network needs and connecting them to the right wireless solution. Below are some of the most important questions to consider before making a purchase.
Routers
It all starts with your router, right? If you're a small business or just looking to provide a home office with reliable wireless service, you should be fine with purchasing a standard consumer grade router. One of these routers should provide you with a signal strong enough to cover roughly a 2000 square foot, two story office. These routers typically provide four Ethernet ports that will allow you to hardwire your computers directly into the network, or connect extra components including printers, network storage or any additional access points.
If you're not a small business or running a home office, and have your sights set on providing service to a larger enterprise, you essentially have two routes to take; a VPN Router or a UTM Gateway or Firewall. VPN stands for Virtual Private Network and can be used for both wireless networks and ethernet-only networks, which would require you to add additional access points for wi-fi coverage. These VPN routers are integrated with a VPN server and often provide users with advanced features including VLAN support and multiple SSIDs. Unified Threat Management Gateways offer advanced features as well and typically designed as Ethernet-only. These devices offer virus and malware protection in addition to acting as your router and internet gateway. UTM Gateways are ideal for large businesses with security as a core component of their operations.
Access Points

With the increase in BYOD systems, comes a need for a business to provide strong, reliable wi-fi to each of those devices. The first question is to side with a consumer product or one designed for enterprises. Oftentimes, many small businesses will choose a consumer grade model over one that's specifically designed for their needs, with harmful results. Consumer grade AP's frequently lack the additional capabilities needed for heavy business use, including security and manageability. It's highly recommended that even smaller businesses opt for the enterprise grade models to ensure that they receive the best service under the most pressing conditions.
Reminders
Beyond looking at strength of your wireless gear, there are some very important best practices when setting up your network. When looking for gear, you should be sure to always buy equipment of the same standard. Even though most devices are compatible regardless of the brand name or wireless standard, buying equipment of the same wireless standard helps to optimize your network and saves you money in the process. Also, when deciding between a consumer grade product and a product designed for business, don't let price steer you in one way or the other. Even though business grade access points might provide you with a more secure wireless signal, don't let high-cost translate to highest quality.
Be sure to check out our best gear series for wireless networks, including The Top Wireless Routers, The Top Wireless Access Points, and The Top Wireless Extenders!

Latest posts by Doug Atkinson
(see all)