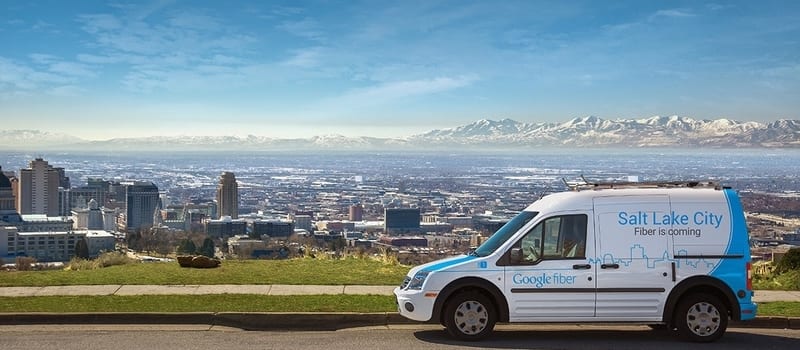 As Google walks away with its tail between its legs, leading cable service providers may be exhibiting more than a bit of schadenfreude.
Google's plan to compete against major cable and telecom internet providers has taken a bit of a tumble over the last few months and it looks like things have hit another tough spot..
The Alphabet Division that's currently operating the Google Fiber initiative will be laying off or reassigning roughly 9% of its staff. The division has also announced plans to halt operations in ten cities where they haven't fully committed to the project (an 11th city, San Francisco, will receive a wireless project instead of the fiber deployment). Google Fiber's chief, Craig Barratt will step down from his post and reassign himself as an adviser instead.
Even though things have been looking pretty bleak for Google's Fiber project, these layoffs don't spell the end for the initiative. As a matter of fact, the Alphabet division's ISP currently offers fiber internet service in eight metropolitan areas, and is still committed to building in another four cities.
Fiber has also recently purchased a wireless ISP called Webpass, that offers high speed wireless internet in six metropolitan areas and seems to be set on expanding wireless service in the future.
Craig Barratt had revealed most of this news in a blog post titled, "Advancing Our Amazing Bet." While the post doesn't mention any specific numbers for the amount of layoffs, a source close to the company has confirmed that 9% of the Alphabet division will experience layoffs.
Because Google Fiber hasn't been able to meet its subscriber goals, it may be likely that we'll see a decrease in costs, if they fall back on wireless technology. Barratt wrote:
"These changes to our business and technology will have some immediate implications. Some of our efforts will remain unchanged, but others will be impacted. In terms of our existing footprint, in the cities where we've launched or are under construction, our work will continue. For most of our 'potential Fiber cities'—those  where we've been in exploratory discussions—we're going to pause our operations and offices while we refine our approaches… In this handful of cities that are still in an exploratory stage, and in certain related areas of our supporting operations, we'll be reducing our employee base."
Google Fiber has already been deployed in Atlanta, Austin, Charlotte, Kansas City, Nashville, Provo, Salt Lake City and the North Carolina Triangle.
The cities where Fiber plans have been paused include: Chicago, Dallas, Jacksonville, Los Angeles, Oklahoma City, Phoenix, Portland, San Diego, San Francisco, San Jose, and Tampa.

Latest posts by Doug Atkinson
(see all)