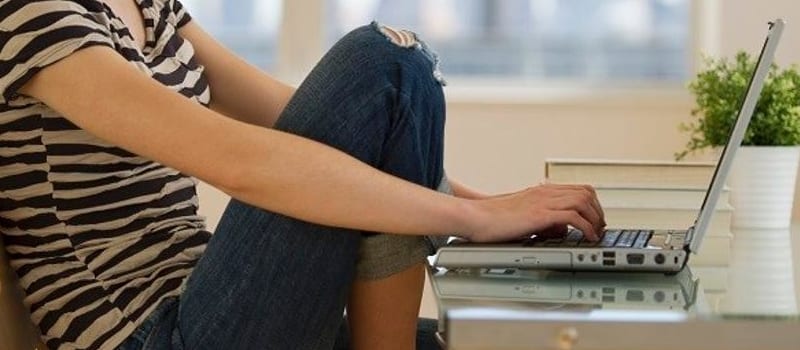 It's becoming increasingly common for organizations to allow their employees to work from home. For small businesses, massive enterprises, and everything in between, the ideas of the traditional work space are beginning to blur. While there are a number of benefits to be realized in working from home, there are also a fair share of security concerns that will also need to be addressed. The same network security threats that plague corporate offices, also apply to the home office. It's vital for employers to be aware of the options for protecting sensitive data  from misuse in the home office.
Below, we've listed some of the top concerns for employers to consider, when looking to ensure remote employees are operating on a safe network..
Email Accessibility
Another prominent step in ensuring stronger network security is to protect email access that's vulnerable to phishing emails. Businesses should require that remote employees are using a secure web mail program that encrypts message before being sent. Furthermore, employers should also update their virus protection software since malware and viruses still present a potential risk for any small business owner.
The Cloud
For small businesses, it may be wise to look to the cloud to store sensitive information. Large businesses may be able to afford advanced security of on-premise storage, but for small businesses, the cloud provides added security in an off site location. For an employer, this freedom to rely on the cloud rather than on-premise storage means that remote workers will be able to access all of their information regardless of their location. Using a cloud based system, will be able to cut down on costs associated with keeping an in-house IT department. Employees should be cognizant of the fact that Wi-Fi networks provide attackers with the ability to intercept confidential network.
Password Usage
It can't be stressed enough that employees should always be using stronger passwords. Simple answers involving birthdays, pet names, and street names should be avoided because they can easily be discovered through a quick social media search. Passwords should contain at least twelve characters and combination of letters, numbers, special characters, and capital letters. Passwords should also be changed every few months and should not be used for more than one site or application.
Wireless Networks
Say that one of your remote employees is looking to get out of the house for a bit and take their laptop down to the local coffee shop. While sipping their coffee and without thinking, they log in to the shop's public wi-fi. Yikes. Employees are only human and will sometimes bypass security measures if it makes life easier for them. You should talk to your employees about avoiding wi-fi hotspots and avoiding unsecured sites. If this becomes to much of a problem, employers can also install security solutions that check the security of wireless networks before connecting.

Latest posts by Doug Atkinson
(see all)