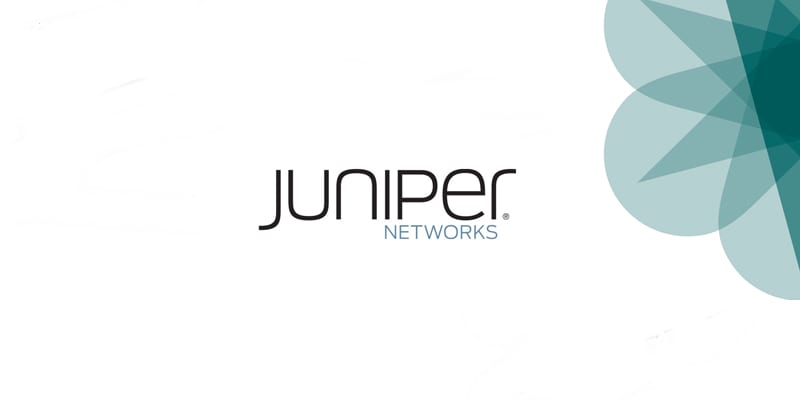 Juniper Networks announced its new vision for simplifying service delivery in complex metro networks. Juniper's new Metro Fabric is designed to provide an adaptive, agile and secure network infrastructure for simplified service creation and delivery in the metro.
The range  of services and the number of connected devices supported across metro networks – the layer of a service provider's infrastructure most commonly associated with connecting subscribers to the internet – has recently expanded exponentially. Ethernet business services, popular applications like Netflix and Skype, IaaS offerings like Amazon Web Services and a throng of IoT devices have proliferated and this will only continue with emerging 5G rollouts. The result is a complex web of legacy products, manual processes and divergent architectures and protocols that have hindered true innovation and rendered it difficult for service providers to keep up with bandwidth demands and cost constraints.
Juniper's Metro Fabric incorporates automation, versatility, security and IP and open packet-optical networking into the metro for new levels of operational simplicity. Service providers building metro services for mobile, business, cable, fiber residential and direct public cloud use cases, can now leverage a modern service creation platform to quickly and efficiently deliver new revenue-generating services.
News highlights:
Metro Fabric introduces the foundational elements of the refreshed metro, and is designed to give service providers hardware and software platforms to easily create and manage new services, reduce operating costs and optimize capital investment. Today, Juniper is announcing:

ACX5448 Universal Metro Router: Built to smooth the transition from 10GbE to 100GbE as providers prepare for the emerging 5G rollout, the ACX5448 features 48 10GbE aggregation ports and four high-capacity 100GbE uplink ports, supporting full Metro Ethernet and IP/MPLS VPN services in a space- and cost-optimized platform. The ACX5448, working in conjunction with the existing ACX500, ACX1000 and ACX2000 Universal Metro Routers, brings operators robust service-level agreement control capabilities combined with automation and zero-touch provisioning to enable a seamless migration and simplified operations.
ACX6360 Universal Metro Router: Built to bridge between a secure packet-optical transport layer and IP/MPLS networking, the ACX6360 gives service providers the ability to collapse multiple layers into a single platform to simplify their metro networks. The ACX6360's unique design combines industry compliant 256AES MACSec encryption for 10Gbps, 40Gbps, 100Gbps and 200Gbps CFP2-DCO coherent DWDM interfaces for mobile backhaul, DCI, cable distributed access architectures and various other transport applications. The ACX6360 provides the versatility to eliminate the two-box solution typically found with packet optical and IP deployed next to each other.
PTX10002 Packet Transport Router: Scale-out is a key design principle for many cloud providers as they distribute service delivery closer to subscribers for a consistent and high-quality user experience. The PTX10002 is purpose-built for scale-out exchange and cloud architectures with high-capacity, cost-optimized 100GbE interfaces to support growing network traffic demands.

Latest posts by Doug Atkinson
(see all)