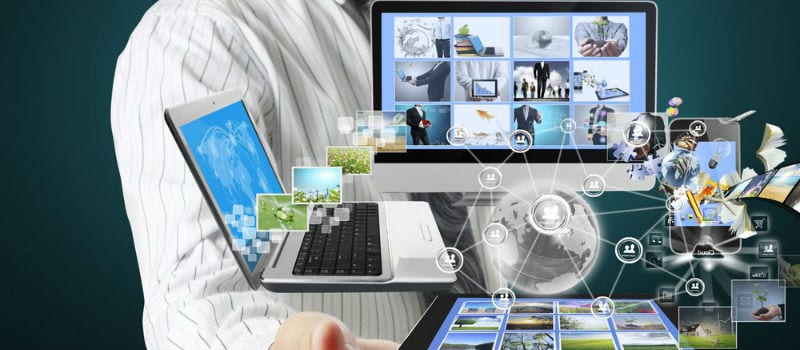 Establishing a fast and efficient wireless network can sometimes feel like you're feeling your way around in the dark. With so many options and features, it can be tough to figure out what's essential and what's overkill. In years past, businesses primarily focused on network coverage as only a small handful of employees needed wireless connection to be productive. BYOD policies, IoT, and  complexity of a network, businesses need to learn which features are needed to operate a successful wireless network. Below, we've rounded up the ten most critical network features and capabilities.
Scalability
For any growing organization, scalability is absolutely essential in a wireless network. With more employees come more wireless devices, from laptops to smartphones to tablets. Your organization needs the ability to easily expand in terms of capacity and coverage if needed without forcing you to build a brand new network or completely overhaul your existing network.
Network Monitoring Tools
Slow network performance but not sure what's causing it? You may want to look into a network monitoring solution. Today's wireless networks are incredibly complex, containing of access points, firewalls, and routers. Businesses should consider investing in a network performance monitoring solution to manage the entire network from a centralized point.
Indoor and Outdoor Coverage Options
Even though you may only need an indoor wireless at first, you should think about the possibility of expanding outside as well. You should think about whether you could imagine your wireless network extending to parking lots, courtyards, and more.
Network Access Control
Network Access Control, also known as Mobile Device Registration, is critical to establishing a secure method for securing and registering mobile devices. First and foremost, network access control manages the role of the device user and enforces any policies laid out by your IT department.
Firewalls
Security is critical to modern businesses, but it takes an expertly designed and comprehensive network security plan, and not just one component to be effective. A network firewall gives network teams visibility into applications and end users, create a proper balance between performance and security, and reduce complexity with features such as spam filtering, deep packet inspection, and anti-virus protection.
Mobile Device Management
You should consider the number o mobile devices that will be access the wireless network and the amount of application running on each of those devices. With that amount of traffic on your network you may want to consider investing in a mobile device management solution to control access to company applications and programs. Download this buyer's guide for more information.

Latest posts by Doug Atkinson
(see all)