The Top Wireless Influencers You Should Be Watching in 2017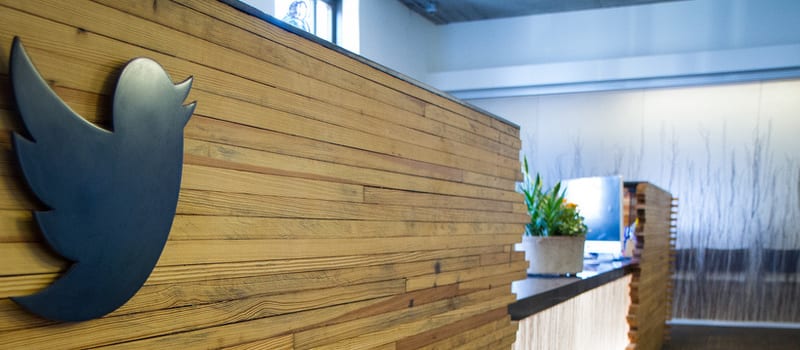 Today, Twitter is the go-to platform for ideas and discussion (and trolling, but I digress). The social media platform allows users to fill their timelines with whatever they find most interesting, and can act as a great educational tool. Further, enterprise professionals can quickly connect with thought leaders, solution providers and technology pundits to familiarize themselves with trends, best practices, and product news relevant to any vertical. As a result, Solutions Review has compiled a list of the top 10 Twitter personalities to follow to turn your feed into a veritable treasure trove of insightful information.
Andrea Goldsmith
Andrea Goldsmith is a professor of engineering at Stanford university, whose research areas include multiple antenna wireless networks, cognitive radios, sensor networks, cross layer wireless network design, and applications of communications and signal processing to health and neuroscience. She's written a number of books on wireless communications including MIMO Wireless Communications, Principles of Cognitive Radio, and Wireless Communications.
---
 

Nigel Bowden



Nigel Bowden is a consultant, blogger, and podcaster covering everything wireless. He began his podcast, 'Wi-Fi for Beginners' after realizing that while it's common for people to know a bit about networking in general, wi-fi networks seem to be a little more elusive. Nigel structures his podcasts so that no outsides resources are required to understand his concepts. He also provides slides that provide written overviews of the topics discussed. His blog, 'Wi-Fi Nigel' covers a number of best practices for wireless network design.
---
Lee Badman
Is the president of Wirednot, a small wireless consulting firm. He also tends to his blog of the same name. At his blog, don't expect to find in-detail best practices, but rather, a look at how the world of IT is changing from his own independent perspective. Lee also writes professionally for IT Toolbox, Network Computing , and a number of other outlets.
---
Amy Renee is a network engineer and blogger covering voice, CCNA wireless, PMP, MCSE, and LPIC-1. Bringing a winning combination of humor and insight to both her Twitter and blog, Renee provides best practices, top techniques, and more!
You can follow her on Twitter here and check out her blog here!
---
Keith Parsons
Keith parsons is a wireless networking professional teacher with over 60 certifications. He runs the popular wireless blog, WLANPros.com, a meeting space for "the most active, engaged, and passionate wireless LAN professionals on the planet." The site is primarily a site to be inspired and learn from like-minded wireless professionals.
---
Anja Feldmann is a computer scientist and a professor at the Technische Universität Berlin. Her interests include traffic engineering, traffic characterization, internet measurement, and network performance debugging.Before her work as a professor, Anja was a member of the IP Network Measurement and Performance Department at AT&T Labs. In 2011, she was awarded the Gottfried Wilhelm Leibniz Prize and the Berlin Science Prize.
Sam Clements
Sam Clements is a WLAN blogger covering everything wireless. Although he works for a Cisco VAR, he still holds an independent and agnostic viewpoint in his writing. His professional accomplishments include a range of wireless certifications including CWNE #101 and CCIE #40629. Check out his blog here.
Follow Sam on Twitter here.