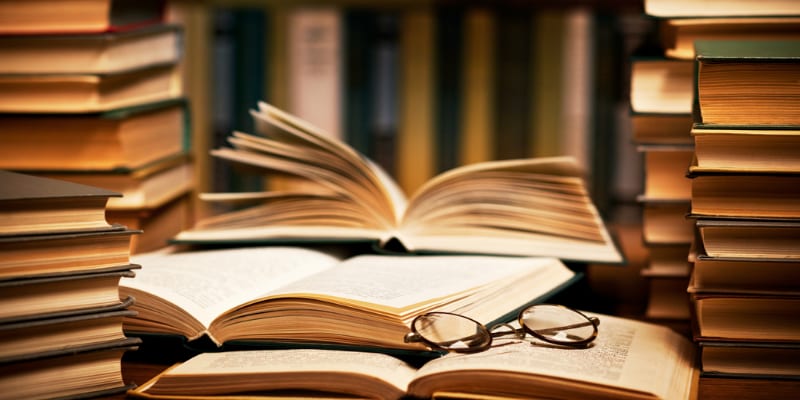 The number of books available on Wireless Networking is truly astounding.But to be completely honest, is anyone actually surprised? There's a new development in wireless networking technology almost every other day. To keep up with the state of wireless in 2018 means staying glued to your social media feeds for upcoming news. If you're looking for in-depth looks on how to best implement these new technologies, nothing beats a good book.
One visit to the Amazon book page might leave you scratching your head; where do you even start? Is this book even relevant in 2018? Is this one going to provide a deeper dive into wireless than I'd get out of the internet?
Here are ten wireless titles that we believe that you'll want to have on your bookshelves this year. Do you have a favorite wireless book that didn't make the cut? Send us a tweet or leave a comment and let us know which title and why you love it to be included in an upcoming Solutions Review piece!
"CWNA GUIDE TO WIRELESS LANS, 3rd Edition provides you with the conceptual knowledge and hands-on skills needed to work with wireless technology in a network administration environment as well as pass the Certified Wireless Network Administrator (CWNA) exam. The text covers fundamental topics, such as planning, designing, installing, securing, and configuring wireless LANs. It also details common wireless LAN uses including maintenance, security, and business applications. The third edition is designed around the latest version of the CWNA exam, as well as the new IEEE 802.11 standard, making CWNA GUIDE TO WIRELESS LANS the practical guide that prepares you for real-world wireless networking."
Buy it here!
---
GUIDE TO WIRELESS COMMUNICATIONS, 3rd Edition is designed for an entry level course in wireless data communications. The text covers the fundamentals wireless communications and provides an overview of protocols, transmission methods, and IEEE standards. GUIDE TO WIRELESS COMMUNICATIONS, 3rd Edition examines the broad range of wireless communications technologies available beginning with the basics of radio frequency and wireless data transmission and progressing to the protocols and mechanisms that every wireless network technician should understand."
Buy it here!
---

"Lightweight Directory Access Protocol (LDAP) is the standard for directory information access and is the underlying protocol for a variety of email systems, Web systems, and enterprise applications. LDAP enables central management of users, groups, devices, and other data, thereby simplifying directory management and reducing the total cost of ownership. Understanding and Deploying LDAP Directory Services, written by the creators of the protocol, is known as the LDAP bible and is the classic text for learning about LDAP and how to utilize it effectively."
---
Wi-Fi has become the mainstream technology for fixed and mobile operators, as well as the retail and hospitality industry in meeting business challenges. Wi-Fi data rates and spectral efficiencies have continued to improve over the past two decades. This book covers the foundational principles of Wi-Fi, including the latest technologies and applications. It is the first book to discuss the technical details of the emerging 802.11ax amendment and provide a comparative assessment of 802.11ac and 802.11ax.
Buy it here!
---
This study covers the world outlook for 802.11ac equipment across more than 190 countries. For each year reported, estimates are given for the latent demand, or potential industry earnings (P.I.E.), for the country in question (in millions of U.S. dollars), the percent share the country is of the region, and of the globe. These comparative benchmarks allow the reader to quickly gauge a country vis-à-vis others. Using econometric models which project fundamental economic dynamics within each country and across countries, latent demand estimates are created.
Buy it here!
---

Latest posts by Doug Atkinson
(see all)