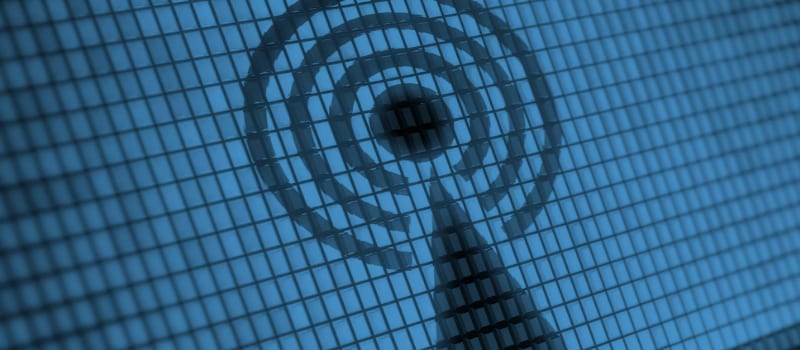 With mobility becoming central to operations in many businesses, a proper wireless network is an absolute necessity. That being said, building a wireless network for enterprise is no simple feat and involves significant amounts of research and planning. We've collected the top requirements that every enterprise grade wireless network should meet.
Easy Management of Central or Remote APs
Network managers should be able to easily deploy, operate, and manage every access point within the network. Doing so should allow for one framework that offers organizations the same level of security, scalability, reliability, ease of deployment and management that they'd expect from wired networks.
Secure the WLAN from Rogue APs
Businesses are constantly on the look out for new security threats, one of those being unsecured or "rogue" access points. IT departments should be able to easily detect and locate these access points and the switch ports they're connected to.
Radio Resource Management
WLAN Controllers are usually able to assign channels to access points statically and dynamically in response to co-channel and RF interference. Controllers may also be able to adjust transmit power to reduce interference when an access point goes down, reduce the impact of channel changes on real-time applications.
Encryption
This should be an obvious one, but it's worth reinforcing. Encryption allows sensitive data to safely pass between access points by scrambling and descambling its contents. Many wireless products support secure layer 3 mobility by letting clients roam across subnets without session disruption.
Surveillance
A majority of WLAN controllers play a significant role in access point fault and security surveillance. This allows for reporting on the operational status or access points through a local GUI. Other capabilities include integrated WIeless Intrusion Prevention or AP based network troubleshooting.
Integrated Network Hardware
Some wireless controllers incorporate wired or wireless network devices WAN cards, 802.11 APs, or Ethernet switches. Integrating an access point and a couple Ethernet ports isn't that unusual for an entry level controller.
Firewall and VLAN
Wireless controllers are able to enforce centrally defined policies related to traffic inspection and segmentation. Other capabilities could include SSID or RADIUS based VLAN tag assignment, role based traffic inspection, and traffic reporting.

Latest posts by Doug Atkinson
(see all)