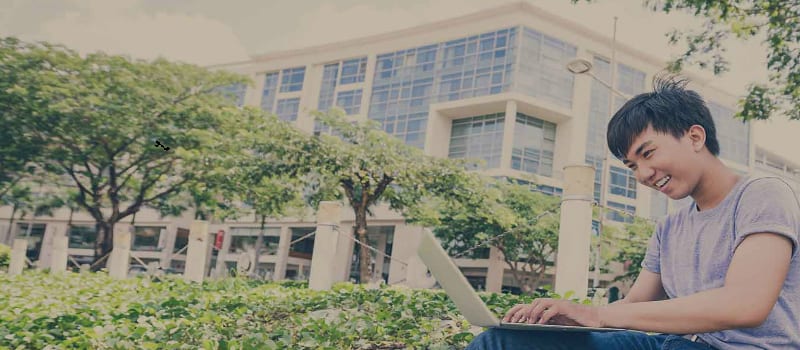 Whether you're at a football stadium, college campus, or public park, within five minutes of your visit you're probably checking for some degree of wi-fi connection. In a world where internet access is viewed as a human right, it's sort of an expected. While an outdoor wireless network may be considered to be an added bonus for some, professionals in healthcare and education rely on it for daily operations. Even though establishing an outdoor wireless network may seem like a daunting task, it's not as hard as you may think. We've assembled some best practices tips and tricks to get your network up and running in no time.
If you're looking for additional help on building a wireless network, be sure to consult our Wireless Network Buyer's Guide, here!
What you'll need…
5GHz Backhaul Network
1 x 5Ghz Base station with 90deg Sector antenna
4 x 5Ghz Client units with Directional Antennas
2.4 Ghz Client access Network
2 x 2.4Ghz access points with 90deg Sector Antennas
4 x 2.4Ghz access points with Omni Directional Antennas
What you need to know
You may want to consider using tools like Google Earth to help with initial planning. With Earth's ruler tool you can measure the areas you wish to cover and begin to plot out your network. After this, look into an RF planning tool such as Aruba's Visual RF or Air Magnet Survey Pro.
Ditch the legacy wireless standards and use 802.11ac instead. The current wireless standard offers speed and reliability that legacy and 802.11n standards can't match.
They key to a successful wireless is the creation of  a 5GHz backhaul network that can provide connectivity around the site, and then to use 2.4 GHz access points to provide connectivity to users as all client devices will support the 2.4 GHz frequency.
What to consider…
One wireless management interface for both indoor and outdoor networks will keep things simple for you. This will allow you to keep connected as you head outside.
One interface for both networks can decrease administrative overhead, training requirements physical space, power and cooling demands, purchasing processes, licensing and supports costs, and more.
Make sure to build a wireless network featuring an array of access points that are designed for the environment.
What issues can you expect?
While you're looking to build a wireless network, you will need to make sure that a wired connection will be available at some point. Keep in mind that the fewer buildings with available wired connectivity, the slower your outdoor wireless network will be.
Keep an eye out for wireless interference. While you can use tools like Google Earth to help plan your network, you won't be able to see possible interference from nearby power lines. Consider asking an engineer for assistance in planning your outdoor network.
The environment is always changing with the seasons. While big trees may seem easy to plan your wireless network around, it can be deceiving. Keep in mind that newly planted trees eventually grow and sprout foliage in the warmer months. It's best to plan your network in the spring or summer rather than the winter when the trees have shed their leaves.
Look at the design of the buildings you'll be networking around. Some buildings featuring metal mesh can severely diminish a wireless signal.

Latest posts by Doug Atkinson
(see all)