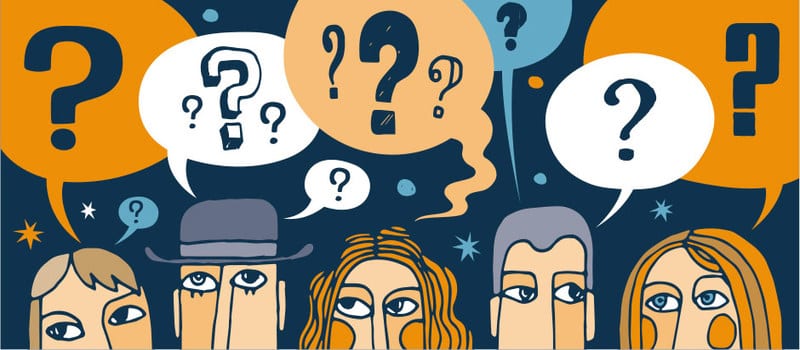 Data Management solutions meet at the intersection of Big Data and business analytics. These tools allow for the ongoing care of vital data so that it may be readily and continually available for analysis, the process by which insights are discovered. Thus, Data Management platforms may be seen as mediators between all of the data an organization collects for future use, and a grand organizer that makes tidy analysis possible. Data-driven businesses are increasingly viewing Data Management solutions as necessary to help them govern data from a variety of sources. Here are the top questions you should be asking a potential solution vendor before making a decision on which offering is right for your organization:
1. Can your solution integrate all of the data types that I require?
As the main hub for all of the data you collect, it is only natural to make sure that any vendor you come in contact with can meet the immediate and future needs of your data environment, whether you require the capture and storage of social media, mobile, website, or real-time streaming Internet of Things data. Be absolutely sure that your desired data types are covered. It doesn't hurt to think ahead a bit, either, by planning for the projected growth of your company's data sources. So, be sure to discuss scalability as it relates to your particular situation.
2. Does your solution allow ease-of-analysis?
This is subjective, and every vendor will surely reply with the same answer. However, it's important to understand how the solution provider plans to supply this. Any tool should make it easy for you to manage your data and perform analysis when you see fit. Remember, your organization is one that includes individuals with specific skills, so any potential vendor's way of making Data Management easy should line up with how your company already operates. Your definition of easy and theirs could easily veer in different directions, so select a tool that bends to fit your framework, not the other way around.
3. Does the tool offer built-in analysis?
Since Data Management is aimed at allowing organizations to dig even deeper into their analytical frameworks, it is only natural that some of the solutions provide their own proprietary analytics tools inside. This boils down to personal preference. Going with a vendor that includes analytics built-in could be a great way to save some money and avoid getting too technical. On the flip side, perhaps you're already using a business analytics tool you really like, in which case you can deploy a best-of-breed approach.
4. Does the solution automate the connection of data from outside sources or does it require the configuration of manual integrations?
Similarly to how you asked the vendor about the types of data that their platform supports, you should find out whether or not the solution includes pre-built integrations that allow for seamless deployment. This way, you'll be able to hook right into whatever data sources you were already using without having to go outside the management tool to secure connectors via a standalone Data Integration solution.
5. How will your solution work inside my current environment?
Moving to a full-featured Data Management platform can certainly shake up the current configuration of your environment, so bringing in a technical expert to consult may be a good idea. Many companies that have traditionally utilized a data warehouse environment are adding Data Management platforms to give themselves added flexibility and a new way to hold onto vital data for analysis. Like anything else, if it seems too good to be true, question it, and while demoing, see if they will entertain setting up a mock trial of their solution inside your environment so you can get a sneak peek.
For the top five questions to ask yourself before signing on the dotted line, click here.

An entrepreneur and executive with a passion for enterprise technology, Doug founded Solutions Review in 2012. He has previously served as a newspaper boy, a McDonald's grill cook, a bartender, a political consultant, a web developer, the VP of Sales for e-Dialog - a digital marketing agency - and as Special Assistant to Governor William Weld of Massachusetts.

Latest posts by Doug Atkinson (see all)