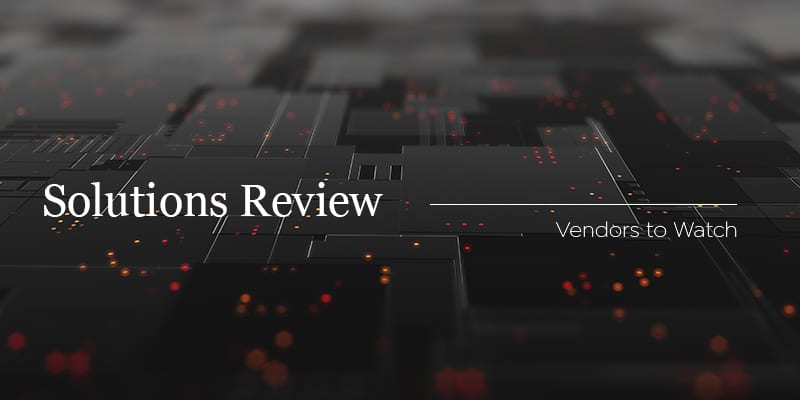 The analytics and business intelligence marketplace is as crowded as ever. The scope of what constitutes analytics software is a bit blurry, and this makes selecting the best possible BI tool a daunting task. Modern tools encompass much more than legacy reporting, with capabilities ranging from data integration and data preparation to data quality, governance, and even machine learning. Advanced data visualization and cloud connectivity are the new normal for BI and analytics in the current environment, and augmented analytics is soon set to be the industry standard.
In that spirit, we've turned our gaze to the future of business intelligence software. Whether it's the release of an innovative new product, a bump in venture capital, or inclusion in one of the top analyst reports, these are the providers that have earned watch list status from Solutions Review for the year ahead. The vendors are listed in alphabetical order and have specific areas of expertise.
Automated Insights is the creator of a public natural language generation template engine called Wordsmith. The technology allows organizations to generate human-centric narratives from data, providing users with the ability to create personalized reports, articles and narratives. Wordsmith also features integration tools that are relative to individuals and organizational structures. Analytics Insight Magazine named Automated Insights one of The 10 Most Valuable Analytics Brands of the Year 2018 in October.
ClearStory Data's flagship platform is loaded with modern data tools, including smart data discovery, automated data preparation, data blending and integration, and advanced analytics. The tool is delivered in the cloud and based off a Spark-centric distributed processing system. ClearStory connects to a wide variety of data sources, including structured and semi-structured data, cloud and web applications, Hadoop and more. The company's March funding round was one of the largest of the year, and CRN included ClearStory in its Big Data 100 in May.
GoodData provides an integrated set of data management and analytics tools inside a single product. The solution enables users to embed applications and workflows so they can bypass data discovery and do analysis. GoodData was awarded a patent for the distribution of analytical applications to multiple customers in March, and tweaked its UI for non-technical users shortly after. Solutions Review included GoodData in its 2019 Embedded BI Buyer's Guide as one of the top providers in the space.
Logi Analytics offers a development platform that allows users to create BI applications, deploy dashboards and reports, and embed analytics into existing applications. The Logi Suite is made up of Logi Info, Logi Vision and DataHub. Logi Analytics provides data visualizations, self-service dashboards, and reports as well. The company recently unveiled Logi Predict, an embedded machine learning and AI tool. Logi also scored for the OEM/embedded BI use case in Gartner's 2018 Critical Capabilities.
Looker offers a BI and data analytics platform that is built on LookML, the company's proprietary modeling language. Looker connects to any relational database like Amazon Redshift or Google BigQuery, and automatically generates data models for specific schemas. Users can refine the models to reflect company-specific metrics and business logic to build KPI dashboards and departmental reports. Looker was the top-ranked provider in Gartner's May Analytics and Business Intelligence Voice of the Customer and a top analytics product in the Forbes Cloud 100.
Periscope Data provides data workers full control over the analytics lifecycle, including ingestion, storage, analysis, visualization, and reporting. It also offers tools for non-technical users so they can drill down into the data quickly to answer questions. The platform is available in three versions, and gives users the tools to build simple dashboards in flash all the way to prototyping machine learning models for predictive analytics. Periscope was recently named the fourth-fastest growing company in America in Deloitte's 2018 Technology Fast 500. CRN also called them one of the Hottest Data Analytics Startups of the year.
Pyramid Analytics offers a data and analytics tool through its flagship platform, Pyramid 2018. The solution touts a server-based, multi-user analytics OS environment that provides self-service capabilities. Pyramid 2018 features a platform-agnostic architecture that allows users to manage data across any environment, regardless of technology. August platform updates include a new UI experience that adds seven new languages, application interface personalization options, and three new in-application tutorials for getting started.
ThoughtSpot offers an artificial intelligence-driven analytics platform that features what the company dubs "the world's first relational search engine". The tool combines relational search with a custom-built, in-memory relational data cache to speed up queries that are run over many lines of data. ThoughtSpot connects with any on-prem, cloud, big data, or desktop data source. The company has had a huge year, amassing a round new venture capital, a shout-out in Gartner's Magic Quadrant, and a new voice-activated analytics interface called SearchIQ.

Latest posts by Timothy King
(see all)