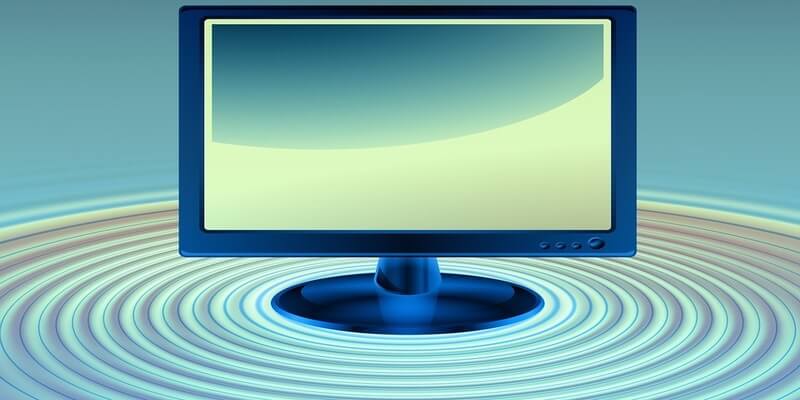 Forrester Research analyzed the 10 most significant vendors in Digital Process Automation (DPA) for wide deployments, referring to the category as DPA wide. Available here, the Forrester Wave: Digital Process Automation For Wide Deployments, Q1 2019 report shows how each provider measures up and helps application development and delivery (AD&D) pros select the right provider for their needs.
The report categorizes each vendor as Leaders, Strong Performers, Contenders and Challengers. Vendor evaluation criteria includes: current offering, business and market strategy, their amount of support for DPA requirements, proven customer adoption across geographies and verticals, and market presence. Authors of this report used a combination of 3 data sources to assess the strengths and weaknesses of each solution: vendor surveys, product demos, and customer reference calls.
Forrester defines DPA wide as "all about rapid development of process applications" and suggests customers should look for providers who provide strong process and process orchestration capabilities, low-code tools that support rapid development of hundreds of applications, and the ability for IT to govern a lot of applications that are deployed quickly.
According to the report, as traditional business process management (BPM) environments become dated, customers demand strong support for complex process capabilities with low-code programming tools that pull businesspeople deeper into the development process.
Key Takeaways
The role of process in successful digital transformation continues to grow, and the sheer volume of software it takes to address the overall requirements for it is exploding. Therefor, process automation has emerged as a requirement for many organizations. As process and low code merge, DPA wide vendors look to strike the balance between robust process, rapid development, and low cost.
The wave report highlights a market in transition, stating: "as the old BPM market disappears, it is being replaced by vendors that focus on rapid development, fast realization of value, and deep participation from business stakeholders. As such, the market has split into vendors that focus on serving the most complex use cases while still providing low-code tools and those we evaluate here that focus on driving up adoption through lower cost and complexity."
As software vendors feel the need to embrace new technology innovations and trends to keep up with changing business and customer demands, many have made the shift from BPM to DPA in their offerings, or at least have started to incorporate a blend of the two. According to a previous Forrester Wave report,
"In order to facilitate digital transformation, businesses need to leverage DPA, while it offers traditional BPM capabilities, focusing on cost reduction and compliance and handling complex, long-running processes, it also supports large numbers of rapid, business-driven applications, focusing on customer outcomes."
It's true DPA is an important subset of the traditional BPM category, but what's driving this shift in tech is the growing need for business to automate processes as a part of wider digital transformation initiatives. BPM technology is solely focused on building, operating and automating important business processes driven by data and human decisions, but lacks the digital transformation initiative.
Nintex and AgilePoint Lead
Nintex leads the charge to make people into developers. According to the report, the Nintex mantra is: "If professional developers are needed, we haven't done our job." With that in mind, Nintex has customers that have scaled to tens of thousands of applications deployed, the vast majority of which were developed by people without formal coding skills. Nintex has effectively re-platformed as a standalone, independent cloud offering. Its recent acquisition of Promapp for process mapping ups its game for addressing complex process re-engineering opportunities.
AgilePoint focuses on an architecture to drive business agility. According to the report, AgilePoint provides very strong tools for business developers while enabling professional developers to build more complex applications. AgilePoint offers a particular focus on UX for both web and mobile, as well as strong data-management capabilities. The breadth of services for process automation is wide, covering nearly every functional capability that the majority of use cases requires.
Strong Performers: bpm'online, AXON Ivy, Newgen Software, and K2.
Contenders: FlowForma, Ultimus, and JobRouter.
Challengers: PMG
"In our review, we conduct primary research to develop a list of vendors to consider for the evaluation. From that initial pool of vendors, we narrow our final list based on a small number of inclusion criteria. We then gather details of product and strategy through a detailed questionnaire, demos/briefings, and customer reference surveys/interviews. We use those inputs, along with the analyst's experience and expertise in the marketplace, to score vendors, using a relative rating system that compares each vendor against the others in the evaluation," authors add.
Download The Forrester Wave: Digital Process Automation For Wide Deployments, Q1 2019.
---
Looking for more? Download our Business Process Management Buyer's Guide for free to compare the top-24 products available on the market with full page vendor profiles. The guide includes four key capabilities to look for in a BPM platform, plus questions to ask before purchasing. It's truly the perfect resource for anyone looking to find the right BPM for their business/organization, or those looking to replace an existing one.
And don't forget to follow us on Twitter, LinkedIn and Facebook for all the latest in Work Tech!

Latest posts by Elizabeth Quirk
(see all)