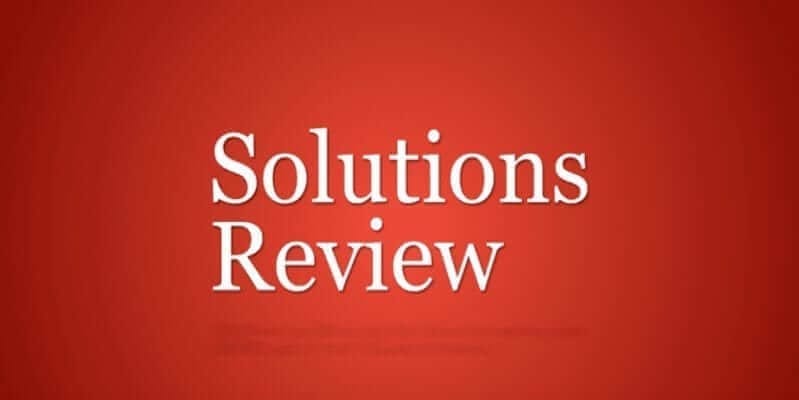 The editors of Solutions Review work to research CRM on a constant basis. We compile technology research papers and reports, product updates, and capability trends. Then, we compile it into best practices articles posted every week. This means that every week we're pumping out tons of CRM news and best practices; sorting through all of them could be feel quite daunting to an IT decision-maker pressed for time. Thus, we've compiled some of our top CRM articles and best practices to simplify your research process.
Top 13 Best CRM Books You Should Be Reading
There are hundreds of free resources available online (such as Solutions Review's buyer's guides and best practices), and those are helpful when you need a quick reference. But sometimes it's best to do things the old fashioned way, as few resources can match the depth and comprehensive detail of a well-written book. Solutions Review has done the research for you, having reviewed many of these books. We've carefully selected the best CRM books based on relevance, ratings, publish date, and ability to add business value. Each book listed has a minimum rating of 3 stars or better. You will find a library of texts from recognized leaders, experts, and technology professionals in the field. From CRM implementation to taking advantage of social media, these publications have something to offer even the most tenured CRM administrator.
---
Top 10 Open Source CRM Software for Sales and Marketing
Searching for customer relationship management software can be a daunting (and expensive) process, one that requires long hours of research and deep pockets. The most popular enterprise CRM tools often provide more than what's necessary for non-enterprise organizations, with advanced functionality relevant to only the most technically savvy users. Thankfully, there are a number of open source CRM software tools out there. Some of these solutions are offered by vendors looking to eventually sell you on their enterprise product, and others are maintained and operated by a community of developers looking to democratize sales and marketing technology. In this article we will examine open source CRM software, first by providing a brief overview of what to expect and also with short blurbs about each of the currently available options in the space. This is the most complete and up-to-date directory on the web.
---
17 Key CRM Questions to Ask During Software Evaluation
Evaluating new sales and marketing software for your organization can be a painstaking task, often involving lots of research.Having a list of CRM questions to consider can help you with that process. There are a wide variety of available customer relationship management (CRM) tools out there to help companies with these challenges. The sheer number of providers, software packages, and pricing options can be dizzying. No two products are exactly alike, and it's easy to get lost in a sea of feature descriptions and marketing jargon. With this in mind, Solutions Review has developed a collection of buyer's guides and best practices to assist you in your search. However, sometimes you just need a nudge in the right direction, and we're here to help. That's why our editors have compiled this list of 17 key CRM questions that your organization should consider during the vendor selection process.
---
The Top 8 All-in-One CRM Software Solutions for Your Business
All-in-one CRM solutions are a great way for organizations to save money and centralize their enterprise software. These solutions are particularly useful for startups, small companies, and organizations that are looking to grow. When all your enterprise software is available in a single location, it increases productivity and makes team collaboration much easier. It also cuts down on time spent swapping between different applications, and makes transferring data much easier. Although combining enterprise solutions can lead to less feature depth and complexity, all-in-one CRM solutions are a good match for organizations that want to reduce clutter, and want an easy application to manage the various aspects of their business.
---
Top 10 CRM Solutions With Customer Service and Helpdesk Features
CRM offers a business a variety of functions: sales pipeline management, marketing automation, contact management, and much more. It's an integral business tool for any business regardless of size, and making the correct choice is a challenging process. But for some businesses, it's important to be able to communicate easily and quickly with your customers. Customer service agents are often the only human beings that will ever interact with the average customer, unless your business owns physical retail locations. You want customer support interactions to go as smoothly as possible, as the quality of the service will directly reflect upon the quality and image of the company. Solutions Review has compiled the top customer service CRM solutions, as well as CRM with helpdesk and other support features.
---