The Storage Security Checklist
From Continuity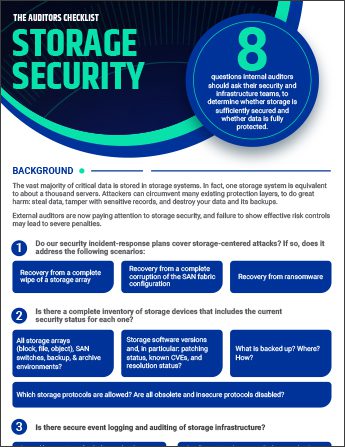 How not to fail your next storage security audit – Follow this checklist
Security audits are now paying attention to storage. Failure to demonstrate effective risk controls can result in severe penalties.
Here's a checklist of 8 questions you should ask your security and infrastructure teams to determine whether storage is sufficiently secure.
It is the only way for your data to be truly protected.
Questions include:
• Do our security incident-response plans cover storage-centered attacks?
• Is there secure event logging and auditing of storage infrastructure?
• Do you have an established security baseline process for storage infrastructure?
• And more…
Fill out the following to download this resource from Continuity