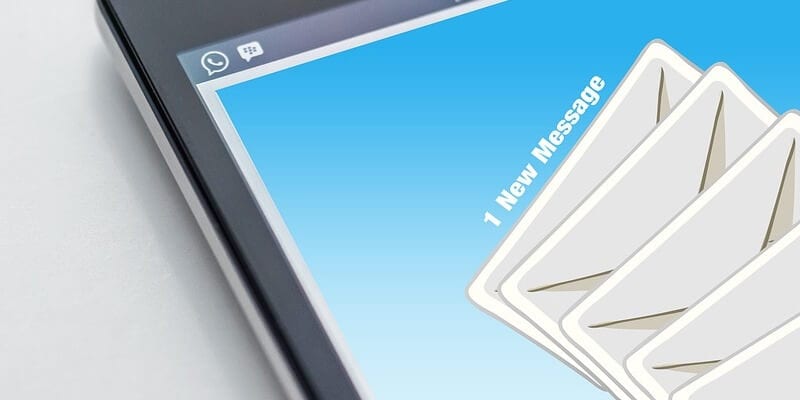 The best way for businesses to initiate or maintain contact with their customers is via email. Nearly everybody in the professional world uses email, so businesses always have a way to communicate with their network of clients and prospects. As a result, email marketing is one of the most common ways for companies to advertise themselves.
The task of keeping users subscribed to your mailing list can be a painstaking one due to the numerous emails consumers receive on a daily basis. Marketers are advised to plan email campaigns with care or risk generating poor response and traffic. Read on to learn the basics of how email marketing works and what you should definitely implement – and avoid – for your future campaigns.
How email marketing works and what it's used for
Once a marketing team plans out an email campaign, they create content that will be sent out to their email list. Once the content is ready to go, the marketers will send the emails out to clients and leads – this can be done automatically by a marketing automation tool. From there, the marketing team can use marketing automation programs to study the analytics that the software generates to see how successful the campaign was.
There are various models that your e-mail campaigns can take the shape of. Newsletters are perfect for email since you can deliver them on a consistent schedule and link back to your website inside the email. Email is also useful for keeping your mailing list in the loop about promotional events and announcements. And of course, you can make people aware of any new offers you're providing.
The dos and don'ts of planning an email campaign
The number one goal of most email marketing campaigns is to generate traffic to a website, so you want to create content that is enticing and has easy-to-see links to a page where interested clients can learn more. The subject line (and often the first couple of words of the body) is the first chance you have to get someone's attention; it should be brief and give a clear indication of what you're trying to promote.
Don't overcrowd your emails with text. A reader's attention span will not last a long time; you need to get to the point quickly. Additionally, an email without any visual aids to help digest the information won't appeal to the majority of readers. Images can help your reader understand what you're saying without necessarily having to read a bunch of text.
A good model to think of when designing the content is the inverted pyramid model. The first part of this model is grabbing the reader's attention, usually with a headline and/or header image. The second is providing information that inspires the reader to take action. This should be done as quickly as possible – give your reader all the info they need to get a basic understanding and move on. The third is the call-to-action; a button or a highlighted link should lead your reader to the page you want them to look at.
Some marketing automation tools allow you to automatically perform A/B testing with sent emails so you can see how your content should be formatted in future marketing campaigns. You can use the program's analytics to examine the results and choose a design that works best for you.
Audience is also something to consider. If your campaign is targeted for prospects, make sure your content introduces what you're pushing quickly and let them know what they can do if they're interested. Marketing automation programs can help tailor content to individual prospects so you can personalize it to what you know they want. If the campaign is targeted for clients, you should get right to the heart of your subject since they'll already know who you are and what you do. You should focus instead on providing on content that is informative for clients while still being entertaining so they'll stay subscribed.
Another thing to keep in mind is the amount of emails you send out. Nobody likes to be bombarded with emails, and if they see that they all come from one source, they'll want to distance themselves from it. Don't send out too many emails to your clients – pace them out so your mailing list will be interested to see what you have to tell them. For newsletters, either one per week or one per month is usually a safe bet.
Measuring the success of your campaigns with analytics
There are two essential functions for marketing automation programs in email marketing. The first is, of course, the automatic sending of emails. The second is analytics, which are crucial in helping you know how successful your campaigns are and where they're falling flat. Marketing automation programs gather these statistics automatically, so all you have to do is analyze the data.
Some key stats to look at include:
How many people are/aren't opening the emails (and the demographics for both)
How many aren't receiving emails
How many clicked on a link in your emails
How many flagged your email as spam
How many unsubscribed from you because of your emails
These analytics, combined with A/B testing and consistent content, can lead you to understand where your campaign is suffering most, and allows you to put a plan in motion to craft a well-rounded email campaign.

Latest posts by Timothy King
(see all)