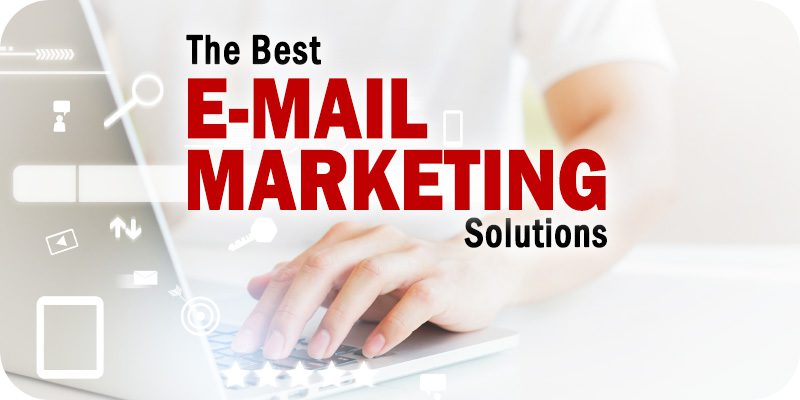 The editors at Solutions Review have compiled a list spotlighting some of the best email marketing solutions that companies of all sizes and industries should consider working with.
Email is one of the oldest and most essential digital marketing tools in a company's arsenal, and for good reasons! Not only does email marketing allow companies to create a customizable experience that appeals to a broad audience of consumers, but it also empowers them to create automated campaigns that nurture target audiences down the sales funnel with personalized messaging.
To help you identify the best email marketing solutions for your company's needs, our editors have compiled a list of the leading email marketing providers in the industry. The listed solutions have been selected due to the diversity of their features, general acclaim from users, and relevance in today's market. The list is organized in alphabetical order.
The Best Email Marketing Solutions to Consider
---


Description: ActiveCampaign excels in email and newsletter marketing and strives to help businesses send fewer emails that yield greater results. Email segmentation, subscription forms, dynamic content, and split testing are significant features of ActiveCampaign's marketing automation solution. Its user-friendly interface and simple visual overlay allow for quick onboarding and a shallow learning curve. ActiveCampaign also offers social media analysis, site tracking, and a Gmail extension for marketers to implement.
---

Description: Automizy is an email marketing software solution designed to help SMBs improve open rates, create landing pages, grow their contact list, develop high-performing email automations, and more. The platform comes equipped with a suite of email marketing features, including AB testing tools, predictive AI technology, drag-and-drop email editing tools, a fully integrated automation builder, analytics, contact generation, and a collection of integration with other applications.
---

Description: AWeber aims to help entrepreneurs and small business owners connect with prospects and customers through optimized, easy-to-use email marketing solutions. Alongside its 24/7 customer support, AWeber users can benefit from the platform's built-in integration with Canva, so marketers can outfit their emails with high-quality imagery without leaving their AWeber account. Other email marketing features offered include automation, segmentation, tagging, drag-and-drop design tools, analytics, pre-built templates, and more.
---

Description: Builderall is a digital marketing platform for generating and managing leads, sending emails, building sophisticated email funnels, and automating marketing, engagement, and sales processes. For email marketing, Builderall offers unlimited email marketing automations, drag-and-drop email workflow builders, timed emails, email builder tools, campaign management, autoresponders, and more.
---
Description: Cakemail is an email marketing software designed to help companies and developers manage contacts, improve customer relationships, create personalized email communications, generate analytics, track activities, and send transactional emails with its SMTP service or Web API. The company also offers a free version of its platform, including tools for contact management, subscription forms, email design, templates, API access, email marketing campaigns, segmentation, and an automation builder.
---


Description: Constant Contact works with small businesses, nonprofits, and individuals across various industries by providing them with the marketing tools they need to build their brand, attract customers, and improve their online business. The company's email marketing software includes functionalities for drip campaigns, e-commerce marketing, email marketing automation, contact segmentation, list building, AI tools, and pre-built email templates.
---

Description: ConvertKit is a marketing platform curated for online content creators. The software can help individual marketers and creators grow their audience, build relationships with that audience, generate revenue, and more. Features include landing page, email sign-up forms, email designer tools, email automation, sales funnels, commerce tool, automated email funnels, and a collection of integrations.
---

Description: Dotdigital is a customer engagement platform designed to help marketers and developers utilize their customer data, improve conversions, increase brand loyalty, and drive engagement. Included in its suite of cross-channel marketing features is a collection of email marketing capabilities. These include transactional emails, data-driven campaigns, drag-and-drop email editing tools, A/B testing, in-email interactive elements, pre-built email templates, automated trigger emails, and more.
---
Description: EmailOctupus is a low-cost email marketing solution for small businesses and independent users across markets. The platform provides users with a collection of email marketing templates and tools to help them create time-based drip email sequences. Users can also import contacts, generate customized marketing reporting, segment customers based on relevant data, create customizable forms, and integrate with various applications, including Squarespace, Shopify, and more.
---

Description: GetResponse offers customizable and straightforward marketing solutions to help small and large organizations grow their audience, engage with customers, boost sales, and optimize their brand. GetResponse's marketing solutions include CRM, webinar software, email design, website builder, analytics, list management, autoresponders, conversion funnels, segmentation tools, automation, and features to manage complex workflows. The company offers multiple pricing points so companies can select the plan that works best for their needs.
---


Description: HubSpot offers various capabilities centered around marketing, sales, customer service, content management, and operations. The company is one of the leading CRM platforms on the market, as users can customize its suite of services to their company's needs. HubSpot Marketing Hub includes various features for email creation, A/B testing, analytics, drag-and-drop editing, personalization tools, campaign management, email tracking, and sales email automation.
---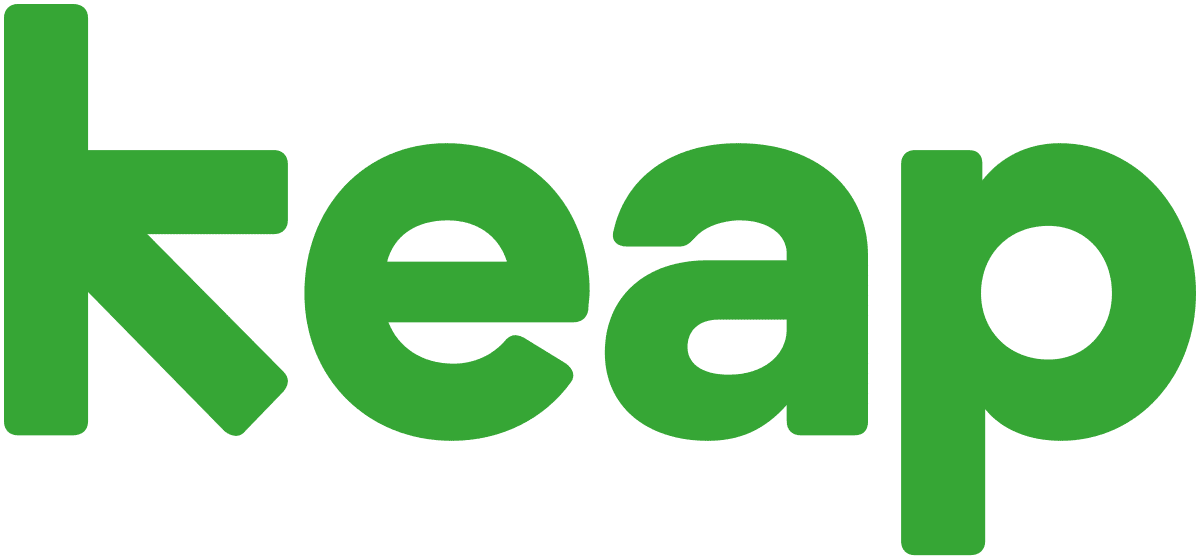 Description: Keap is a CRM and marketing automation solutions provider for small businesses and entrepreneurs. The company's email marketing software is designed to help users convert leads with easy-to-build emails, CRM, sales pipelines, automation, curated templates, segmentation, A/B testing, analytics, integrations, and reporting. Keap also offers expert onboarding assistance to help customers streamline the onboarding and setup process.
---

Description: MailChimp is a comprehensive marketing platform with a detailed list of features, including email campaign functionality, shopping cart notifications, reports, A/B testing, and more. Email marketing is a significant facet of the MailChimp platform, as it offers a customizable system that can integrate with other technologies and solutions. This makes it worthwhile for any business, regardless of budget or tools already being used.
---


Description: MailerLite is an email marketing solution focused on helping users find subscribers and develop stronger relationships. It offers a drag-and-drop editor, rich text editor, custom HTML editor, landing pages, embedded forms, and pop-ups. In addition to automating workflows, users can segment leads and create interest groups to personalize their campaigns. MailerLite offers four different paid packages in addition to a free version of its software. The free package allows users to send 12,000 emails to 1,000 subscribers each month.
---
Description: Mailjet offers an email marketing solution for solo and team use within a company. Mailjet's email features include contact management, analytics, email builder tools, documentation, Email API, and STMP Relays, which offer a more customizable experience with Mailjet's system capabilities. Free signup allows users to access most of Mailjet's features, and it provides consultations to help companies identify the package that best suits a business and its needs.
---

Description: Maropost Marketing Cloud provides tools for building complex customer journeys. The platform gives marketers the ability to connect with customers across email, web, mobile, and social media channels. Users can create and automate workflows from a simple dashboard on every channel and lifecycle stage. Event-driven workflows nurture visitors on a path that reflects their behavior. Its email marketing functionalities include dynamic email customization tools, email deliverability scoring, email journey building, send-time optimization, customer support, and more.
---

Description: Moosend is an email marketing solution used primarily by worldwide travel, agency, e-commerce, SaaS, and publishing companies. Features include real-time reports, campaign performance tracking, email lists, segmentation, personalization, and access to various integrations through Moosend's API and API wrappers. The company offers a sliding scale pricing model alongside a free version that allows users to generate unlimited email campaigns to 1,000 subscribers each month.
---
Description: Omnisend specializes in marketing solutions for retail and e-commerce companies and offers marketing tools designed to engage with customers on a personal level. Its email marketing features include pre-built templates, drag-and-drop editing tools, campaign targeting, A/B testing, campaign optimization tools, reports, click maps, and automated follow-up emails to nurture prospects down the sales funnel and convert them into lasting customers.
---
Description: Pabbly Email Marketing is an email-focused marketing tool that aims to create a modern, professional experience for its clients. Segmented campaigns can be created and fulfilled automatically through this solution, while landing pages, surveys, automated messages, and pop-ups help keep customers engaged. There are five plans currently available to Pabbly Email Marketing subscribers, including a free program that allows for up to 12,000 emails to be sent a month, with up to 1,000 subscribers.
---

Description: Pardot is a B2B marketing automation platform from Salesforce that helps healthcare, financial services, media, and manufacturing companies meet revenue goals. The platform's email marketing software provides intuitive email-building tools, autoresponders, integrated reporting, personalized messaging, A/B testing, and optimized sending tools. Customers have access to various pricing packages to outfit their company with the tools they need to succeed.
---

Description: SendinBlue is a marketing platform with email marketing, SMS marketing, CRM, and marketing automation. The company's email capabilities enable users to create professional newsletters, custom forms, content fields, and email campaigns that track open rates, clickthrough rates, deliverability, and other relevant data. SendinBlue offers four paid options alongside a free version that allows users to send up to 300 emails per day and store an unlimited number of contacts.
---
Description: Wishpond provides small-to-medium size businesses (SMBs) and entrepreneurs across industries with an "all-in-one" marketing suite that prioritizes simplicity and efficiency. Alongside its other lead generation and marketing tools, Wishpond offers a customizable email marketing solution outfitted with automation and segmentation functionalities designed to help organizations open, close, and nurture deals. The company also provides a collection of integrations with other leading software tools.
---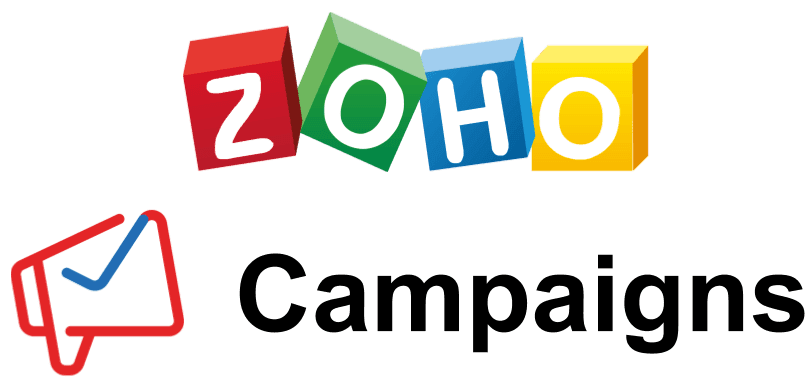 Description: Zoho Campaigns help organizations create responsive email designs, customize their messaging, launch automated workflows, and connect with new customers. Users can use Zoho's subscriber management, A/B testing, pre-designed templates, analytics, drag-and-drop editing tools, automation, and workflows to attract, convert, and nurture customers. Zoho offers several software packages to suit your needs, with annual and monthly payment options.
---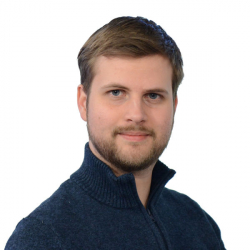 Latest posts by William Jepma
(see all)