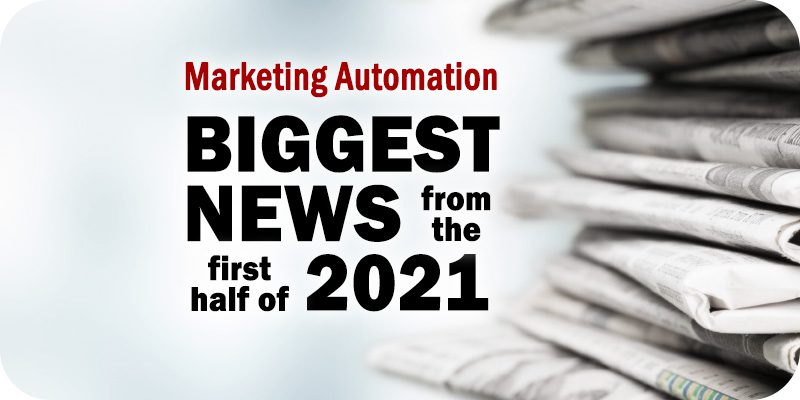 Our editors have curated a list of the biggest marketing automation news items from the first half of 2021, as highlighted on Solutions Review.
Keeping up with the competition in your industry of choice takes more than a great product; it also requires effective, timely, and curated marketing strategies. Manually managing these marketing strategies is more than a full-time job, though, and not even an entire marketing team can maintain and grow a database of engaged customers. That's where marketing automation solutions can help, as they eliminate the monotony of campaign management while still keeping your valuable customers engaged. 
Part of Solutions Review's ongoing analysis of the marketing automation space includes covering the biggest industry news stories that impact the companies that rely on marketing technology. As such, we've compiled this curated list of the biggest marketing automation news stories from the first half of 2021. For more on the space, including the newest product releases, funding rounds, mergers, and acquisitions, follow our popular news section.
The Biggest Marketing Automation News Items During the First Half of 2021
---
Maropost announced that it had acquired Neto, an e-commerce platform used by over 3,000 retailers and wholesalers worldwide, for $60-million plus considerations. The acquisition will make it possible for the two companies to combine their technologies and help retailers worldwide maintain and scale their businesses at any size.
Ross Andrew Paquette—Chairman and CEO of Maropost—said the following in the press release announcing the acquisition: "Maropost has enabled hundreds of companies from Mid Market to Fortune 100 to grow by helping them scale their email and mobile campaigns to over a billion messages per month without friction. With our merged capabilities, we'll be able to provide solutions to more companies that want to grow rapidly by managing every aspect of their business from a single platform."
---
Optimizely announced that it had acquired Zaius and will use the startup's customer data platform to extend its existing features for managing websites and marketing campaigns. With the acquisition of Zaius, Optimizely will improve its AI and ML-driven insights and add 50 pre-built connector apps (including Shopify, Snowflake, and Zendesk) into the Optimizely DXP. These additions are expected to help marketers, merchandisers, and developers gain new insight into the customer journey. Both companies have said that customers will continue to experience uninterrupted service during the integration.
Alex Atzberger, the CEO of Optimizely, said, "In a world where first-party relationships and data are essential for digital leaders, being able to bring data across assets, behaviors, and customers into a single view is necessary to drive the right outcomes. With Zaius as part of Optimizely's Digital Experience Platform, we just accelerated and made it simpler to add the context of the customer to digital decisions that maximize ROI. We couldn't be more excited for the Zaius team to become Optimizers and join in on our mission to unlock digital potential."
---
ActiveCampaign announced that it raised $240 million in a new round of Series C financing. This funding, which brought the company's total funding to $360 million, was spearheaded by new investor Tiger Global and included participation from Dragoneer and both existing investors, Susquehanna Growth Equity and Silversmith Capital Partners.
Jason VandeBoom, founder and CEO of ActiveCampaign, said, "To have reached over 850 team members and over 145,000 customers in five years is incredible. We have used our own platform to achieve this growth, proving CXA is game-changing. I'm excited to welcome Tiger Global and Dragoneer as investors and want to thank SGE and Silversmith for their ongoing investment and support, as this funding will allow us to further lead the CXA category, critical for companies to reach their growth potential."
---
Act-On Software launched a new automated SMS marketing feature that will help users create data-driven, automated SMS campaigns and generate unscheduled, behaviorally triggered messages as needed. The new solution is built directly into Act-On's platform and is designed to make SMS a fully integrated, primary marketing automation channel for marketers across industries.
David Greenberg, chief marketing officer at Act-On, says that "Our focus has always been making our customers successful, and our SMS automated marketing solution gives them the means to reach their audiences when and where it makes the most sense. With this new solution, we aren't simply checking a box and allowing our customers to send mobile alerts. We are providing growth-minded marketers the keys to an entirely new automation strategy to reach their audiences."
---
Iterable announced that it raised $200 million in a Series E funding round. The funding is supported by new investors—like Silver Lake, Adams Street Partners, Glynn Capital, and DTCP—alongside existing investors CRV, Viking Global Investors, Blue Cloud Ventures, and Capital Ventures. The funding will help Iterable continue to invest in its personalized, cross-channel, and AI-powered marketing solutions.
Andrew Boni—the co-founder, President, and CEO of Iterable—said the following in a blog post that accompanied the news, "Over the past year, we, like nearly every company, were challenged to navigate a world of unprecedented adversity. Though we shared hardships, we were also given the opportunity to redefine where we wanted to grow, what value we could unlock, what we envisioned for the future of tech, and what we needed to bring to our business to accomplish our goals. In the face of change, we achieved this milestone by staying true to our vision and values."
---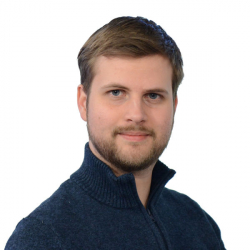 Latest posts by William Jepma
(see all)