Can Automation Tools Help Combat the Great Resignation In Marketing Teams?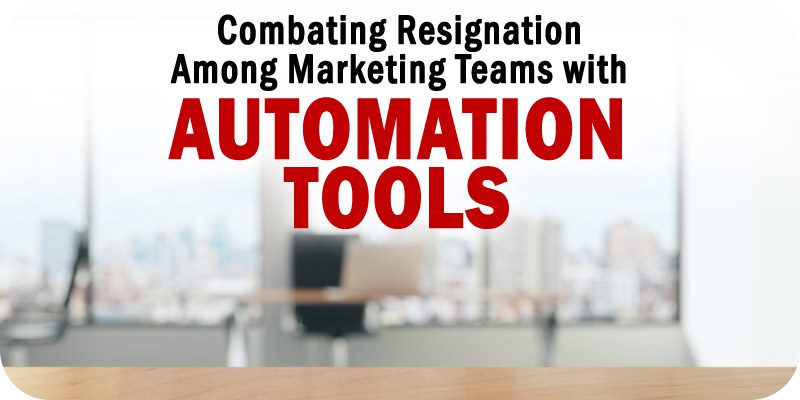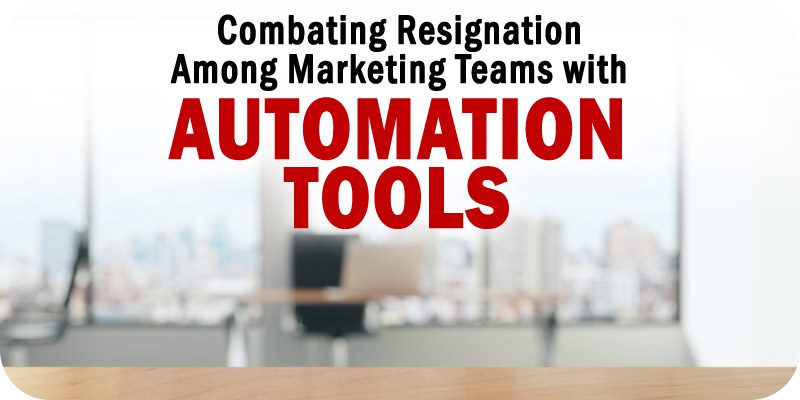 As part of Solutions Review's Contributed Content Series—a collection of articles written by industry thought leaders in maturing software categories—Margaret Wise, the Chief Growth Officer at ClickDimensions, shares her insights on why (and how) marketing automation tools can help marketing teams address and recover from the "Great Resignation." 
Employees are leaving their jobs at staggering rates and not always with another job lined up. Coined the "Great Resignation," McKinsey reports that 36-percent of the people who have recently left their company did so without another offer. Additionally, 54-percent of those who report that they are likely to quit in the next 3-6 months say they will do so even with no new job lined up.  
Considering the high cost of replacing employees (sometimes as much as 33-percent of an employee's annual salary), the Great Resignation presents a significant challenge for teams already strapped for talent, support, and resources, which is often the case for many marketing teams. This labor imbalance is still in full swing, as nearly 4.3 million people quit their jobs in January of 2022, with experts expecting the market to continue to see similar numbers through the rest of the year.  
This movement puts a significant burden on marketing teams who have lost teammates, necessitating members who stay to take on additional responsibilities and workloads during a hiring and training process that can take months. This can result in more stress and frustration, creating a chain reaction of further staff attrition.  
New Expectations
Though many may regard the Great Resignation as another post-pandemic trend, its origin lies elsewhere. Employees in all business sectors are looking for companies willing to meet them where they are with flexible schedules, fully remote or hybrid work policies, and, most importantly, meaningful work. Employees expect their companies to provide professional development opportunities through work that impacts the organization. They want to do away with tedious, manual, and time-consuming tasks that take away from work that moves the needle towards meeting project KPIs.  
This presents a new challenge for marketing teams, as they need to focus their hiring efforts on attracting and retaining new talent willing to sign-up for the long haul. Simultaneously, marketing teams have been tasked in recent years with driving forward more revenue-generating strategies in a complex marketplace. This is no easy feat, no matter how talented the marketing team is.  
To rise to these challenges, marketers must get creative and adopt new technology to support these needs. One place to start is marketing automation tools that boost productivity and efficiency while providing real-time data on results. 
How Can Marketing Automation Help? 
Employee retention pays off in the long run, so companies must invest as much time and resources in their staff as other parts of their business to retain employees. To improve productivity and support employees, organizations should look for tools that can reduce turnover and be attractive in the recruitment process.  
As businesses look for the best technology for their needs, marketing automation tools can be a significant productivity enhancer that reduces employee stress and replaces time-consuming manual tasks. A vital benefit of these solutions is automating entire sequences of emails that trigger based on pre-set dates or prospect behaviors. This frees employees to do more personal outreach or assignments that support their professional growth and are of interest rather than be bogged down by manually sending thousands of emails. This approach will ultimately help improve employee satisfaction and cultivate talent in the long run.  
Naturally, some might be concerned that by relying on automation, outreach to prospective clients may lose the personalization of critical messages and risk content becoming stale. However, modern automation tools often include personalization features that make it easy for marketers to ensure the right messaging is being deployed to prospects at every point of the buyer journey. With automation technology that still allows for customization, marketers can stay creative while at the same time drastically increasing their bandwidth and efficiency, ultimately avoiding burnout.  
What To Look for in Marketing Automation Tools 
Teams should first look to invest in automation tools that seamlessly integrate into existing workflows and offer robust personalization and data. In addition to automated and customizable emails, many marketing automation tools provide campaign automation, web forms, surveys, lead scoring, SMS messaging, social posting, and detailed reporting making them a one-stop-shop for busy teams. 
Marketing automation tools can also provide insights to both sales and marketing teams on the state of the customer buying journey, effectively supporting sales and marketing unification. This is especially important as these departments work together to reach joint KPIs. Marketing automation tools can report on key metrics, like email campaign performance, and allow teams to analyze campaign success rates. 
Modern Marketing to Improve the Workplace
Companies need to be strategic about retaining employees by creating support structures and providing them with all the necessary tools that make tasks more efficient and lead to more positive performance.  
When we think of modern marketing tools, automation may be considered first and foremost as an efficiency tool. However, its features can help employees avoid burnout, alleviate some work-related stress, and provide them the opportunity to do meaningful work. By improving well-being in the workplace, companies will see increased productivity, reduced absenteeism, and a happier and more engaged workforce, resulting in higher staff retention. It's a win-win situation for everyone.
---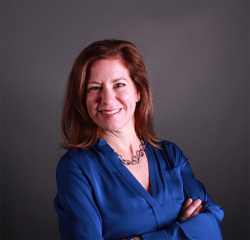 Latest posts by Margaret Wise
(see all)