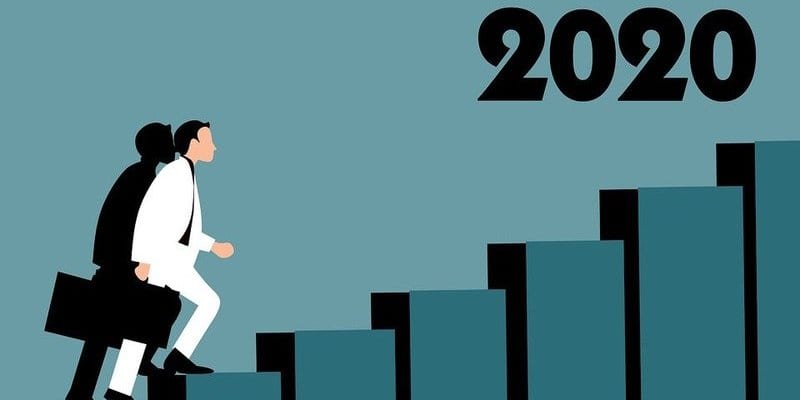 Submitted by HeyOrca, for the MarTech Insight Jam
The last decade has undoubtedly been a defining era for technology and social media. In the last ten years, social media has dictated much of what we do in our daily life. From connecting with friends, hosting events, selling a product and even ordering food, the possibilities seem endless for what we can do online.
So what can be achieved in the next decade? At the rate social media and technology are developing there's bound to be plenty of updates and new trends on the horizon. Hints of virtual reality and artificial intelligence working its way into social media has been making the rounds in the news cycle. But how close are we to implementing these features? It seems like we may be a long way away from an entire alternate reality on social media but we've also never been closer than we are now.
Here are our top predictions for social media in 2020.
TikTok
The Chinese-deveoped app continues to climb the charts as the most downloaded app worldwide. Once used primarily for sharing lip-syncing videos, TikTok has dominated the Gen-Z market with its quick and easy video content creation platform. Now, marketers are turning towards TikTok to seamlessly create video content whilst also attracting younger, trend-setting users to their accounts. If TikTok is not currently in your marketing strategy, it should be for 2020.
Augmented Reality
Who remembers the first time they logged into Snapchat and used their face filters? That was almost five years ago and augmented reality on social has taken off since. Face filters and 3D rendered elements are now common features on most social media apps and we predict that they will be influencing marketing strategies in 2020. During Facebook's F8 summit, Mark Zuckerberg put heavy emphasis on investing in both Virtual Reality and AR, however the technology for VR isn't quite where it needs to be to be fully mainstream. We expect to see augmented reality really take off in social media in 2020 and continue to grow from there.
Influencer Economy
While influencers took some hard hits this year from app regulation, such as hidden likes and Instagram restricting various sects of influencer marketing such as weight loss products and cosmetic surgery, the economy surrounding influencers is still expected to grow in the next year. While IG aims to regulate controversial sects of influencer marketing, they have also made it easier than ever to buy products within the app. Product tagging, where IG allows certain users to tag their products with prices and a direct link to their website, is just the first frontier in IG e-commerce and influencer marketing. However we predict that micro and nano influencers (500 to 10,000 followers) will become more popular in 2020 to offset potential risks of hiring influencers with larger followings. As marketing strategists look towards more user-generated content, these smaller influencers have built more authentic communities and will drive better engagement in the long run.
Conclusion
The next decade can promise a whole new world of marketing technology and social media. However one theme is prevalent in all these trends: users are looking for more authentic content. Using communities and authentic influencers to drive and promote your content will allow users and potential clients to connect better with your brand and allow you to harness the true power of social media in 2020.
---
Latest posts by Anna Birna Turner
(see all)