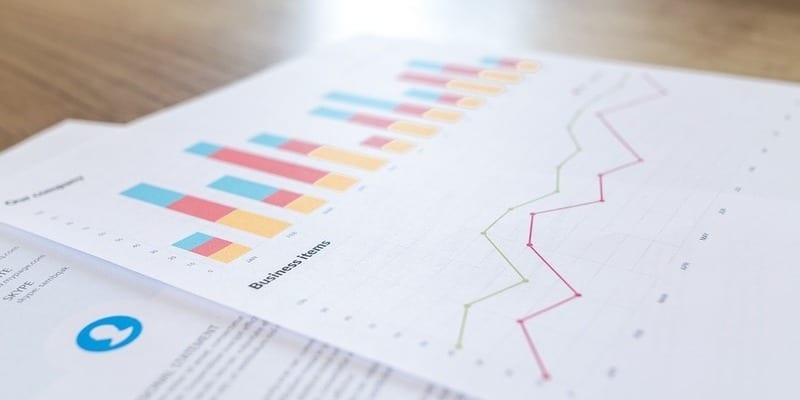 Technology advisory firm Forrester Research has released its latest Forrester Wave for Journey Orchestration Platforms, Q2 2020. Since Forrester's 2018 report, vendors have doubled-down on core capabilities including data fusion, journey discovery, journey testing and optimization, and journey orchestration. This year's report emphasizes the fact that there is no one-size-fits-all vendor, but some vendors stand out because of their ability to do the following: integrate seamlessly to deliver insights at speed, measure business impact, and orchestrate the next best experience across a variety of streams using AI.
In their 28-criteria evaluation of email marketing service providers, Forrester researchers Joana de Quintanilha, Martin Gill, Rusty Warner, Paul McKay, Clarissa Skinner, and Shayna Neuburg y identified the 11 providers whom they consider most significant in the category: Alterian, BryterCX, Coveo, Engage Hub, inQuba, Kitewheel, NICE, Pointillist, Roojoom, Thunderhead, and Usermind — then researched, analyzed, and scored them.
The Wave report details their findings and examines how each vendor meets (or falls short of) Forrester's evaluation criteria and where vendors stand in relation to each other. At Solutions Review, we read the report, available here, and pulled out the key takeaways.
Kitewheel, Thunderhead, Pointillist, Usermind, NICE, and Alterian Stand Out as Leaders
Kitewheel's platform lets users analyze what customers do, identify key trends and behaviors, and decide on the best path forward across the full customer lifecycle. The platform itself uses real-time and historic customer data, predictive models, decision trees, matrix rules, and machine learning to continually improve journey performance. Thunderhead's solution ingests data across touchpoints and systems via APIs and native listening to yield real-time insights about journeys and overall intent. Using AI, Thunderhead is able to uncover deeper insights, spot anonymous customers, and progressively build customer profiles to drive personalization.
Pointillist combines journey templates and dashboards to monitor, improve, and report on customer effort, operational efficiency, and financial outcomes. It offers a robust dashboard that can monitor KPIs across stages of the customer lifecycle and uses a flexible canvas to organize, plan, and share journey projects. Usermind's solution can automate actions based on journey progress as well as customer inaction. It also has an optional Python developer interface for more technical teams, allowing for further customization and functionality in a way that works best for your organization.
NICE's journey orchestration platform uses analytics and AI to drive CX, digital, and workforce transformation. Users can visualize and connect journey and interaction analytics and perform a deep-dive analysis of unstructured interactions like voice calls and chats for individual customers. Alterian increases cross-functional adoption, reduces cognitive load on employees, and improves CX by tracking, visualizing, and influencing real-time interactions. This vendor focuses on rapid time-to-value, simple adoption, and insights to action.
Roojoom and Coveo are Strong Performers
Roojoom's AI-powered journey orchestration platform focuses on key journeys for specific verticals including telecommunications, TV, insurance, banking, and entertainment. The solution uses individual-based AI engines to continuously optimize specific journeys and resolve service-related issues as they emerge. Coveo's platform comes from a cloud-based, AI-powered search and recommendations background. It stores unified customer data across sessions and devices and uses machine learning to understand what content matters to whom in which context.
Additionally, Forrester named BryterCX and Engage Hub as Contenders, and inQuba as a Challenger.
---
Looking for more? Download our Marketing Automation Buyer's Guide for free to compare the top products available on the market with full page vendor profiles, key capabilities, a marketing automation software market overview, our bottom-line analysis, and questions for prospective buyers.
And don't forget to follow us on Twitter, Facebook and LinkedIn for all the latest in the Marketing Automation space!
Latest posts by Anna Birna Turner
(see all)