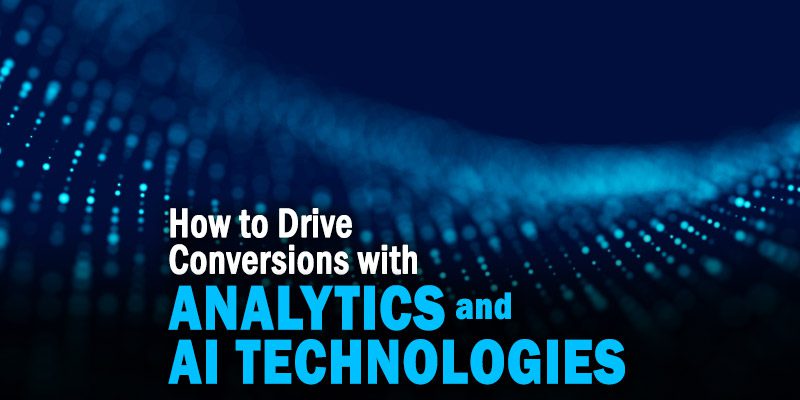 As part of Solutions Review's Premium Content Series—a collection of contributed columns written by industry experts in maturing software categories—Danielle Michaely, the co-founder and chief revenue officer at Konnecto, shares insights on analytics and AI technologies to help companies improve their conversion rates.

Before consumers decide to purchase a product, they often go through a complicated process, including looking up information on websites, reading user forums and opinion websites, and browsing social media for other people's brand experiences. For businesses attempting to pique consumers' interest in today's fiercely competitive market, this creates a crowded path to purchase that's only made more complicated by the low entry barriers offered by online markets like Amazon. 
Suppose a business wants to make the most of its marketing efforts amidst these obstacles. To do so, it must "divert" consumers' attention at the appropriate point in its shopping journey by positioning itself as the superior option to one of its rivals. The first step toward progress should start by understanding the typical barriers retailers must overcome with their marketing and outreach strategies. Those barriers include:
Lack of competitor understanding
Brands do not understand why customers buy directly from competitors online or buy competitive products on e-commerce platforms. This is an essential component of the online consumer journey puzzle that is missing because it forces marketers to make educated guesses about reaching these potential customers before they choose to do business with rivals. 
Increasing demands for data privacy
Gaining a comprehensive understanding of consumers' online actions and identifying distinct consumer segments are both hampered by data protection and shifting legislation. This limits the ability to use customization effectively in messaging, positioning, and creativity—all of which are essential for fostering brand trust and loyalty in a highly competitive environment.
Missing consumer motivators to action
Brands today frequently lack visibility into what drives a consumer to act online and the enablers that speed up the conversion process. 
Financial cuts for marketing
Due to widespread budget cuts, even companies with more resources cannot afford to disseminate their marketing messages everywhere. And brands who don't know where to direct their limited marketing funds are flinging spaghetti at a wall, hoping something sticks. 
For companies to drive sales with their business rather than competitors, they must have visibility into the consumer's online journey, including their requirements and digital behaviors. So how can brands know when and how to appropriately position themselves to consumers on their online shopping journeys to drive conversions while meeting privacy guidelines? Analytics and AI can play a crucial role. 
The Role of A
nalytics in Understanding the Consumer Journey
From an analytics standpoint, brands can gain insights into what's happening online with consumers beyond their data to determine where opportunities lie. Analytics solutions can reverse engineer consumer purchase journeys on competitors' assets. There are additional benefits with analytics to discover hidden opportunity gaps by mapping out the entire landscape of customer journeys to show where else consumers go when seeking information early in their shopping process, including those culminating in a purchase with a competitor. 
Without the insights generated from analytics, brands would miss out on opportunities to nurture these prospective customers early in the funnel.  
AI Takes it to the Next Level with Actionable Outcomes
With a complete picture of consumers' journeys, particularly concerning competitors, brands can focus their marketing efforts on increasing sales and conversions and reducing the cost of acquisitions, identifying untapped segments, and reducing dropouts and abandonments. This is where AI technology comes into play. When used in conjunction, analytics and AI empower brands to intervene at the right stage with information consumers need to have to shorten the time from intent to action and maximize the ROI of marketing dollars.  
Real-time, AI-driven analytics can proactively predict outcomes and prescribe actions to take (i.e., prescriptive analytics). With recommendations from prescriptive analytics, brands can determine what they need to do to drive ROI—increasing conversions and reducing acquisition costs. Prescriptive analytics prescribes the next best course of action based on intelligence generated by both descriptive analytics (which provides an account of what has happened in a business) and predictive analytics (which uses current and historical data to forecast activity, behavior, and trends). 
With analytics and AI, brands can gain visibility into common behaviors and trigger points that drive conversions for competitors so they can best focus their marketing investments to drive sales for their business. With a holistic picture of where consumers turn to competitors for their decision to purchase, and AI-driven recommendations to divert this, brands can change the trajectory in their favor.
---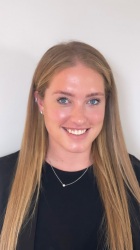 Latest posts by Danielle Michaely
(see all)