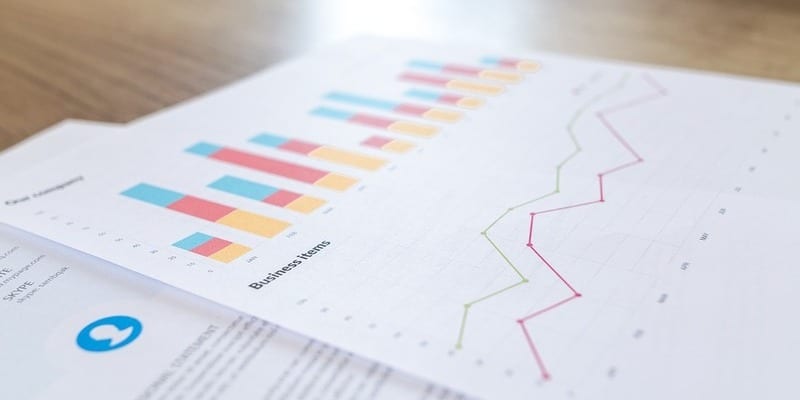 Technology advisory firm Forrester Research has released its latest Forrester Wave for Cross-Channel Campaign Engagement (EMSS Modules), Q3 2019. This year's report emphasizes the importance of data and analytics, cross-channel CX, and MarTech innovation. This is a result of consumer expectations shifting from traditional, scheduled campaigns to more contextually relevant interactions.
In their 40-criterion evaluation of cross-channel campaign management (CCCM) providers, Forrester researchers Rusty Warner, Mary Pilecki, Miriam Oesterreich, Robert Perdoni, and Christine Turley identified the seven providers whom they consider most significant in the category: Acoustic, Adobe, Oracle, Salesforce, SAP, SAS, and Zeta — then researched, analyzed, and scored them.
The Wave Report details their findings and examines how each vendor meets (or falls short of) Forrester's evaluation criteria and where vendors stand in relation to each other.
In order to help CCCM buyers select the right tools, the Wave Report outlines the current state of the market for top technologies and businesses, and separates the top providers into leaders, strong performers, contenders, and challengers. At Solutions Review, we've read the report, available here, and pulled a few of the most important takeaways.
SAS and Acoustic Stay on Top as Leaders
SAS boasts rich functionality for marketing resource management, campaign design and workflows, and an a real-time decision engine. Much of their technology is driven by powerful customer analytics and artificial intelligence capabilities. This vendor's new Customer Intelligence 360 engagement modules include new UX and SaaS deployment options. SAS provides deeper and richer channel capabilities than other vendors in this study, particularly dominating when it comes to data management, analytics, measurement, optimization, and campaign design.
Acoustic is taking advantage of the excitement generated from its recent acquisition and rebranding. It currently owns former IBM Watson modules for campaign automation, content hub, real-time personalization, customer experience analytics, and universal behavior exchange capabilities. Acoustic's streamlined portfolio gives it the opportunity to built a CCCM strategy without the legacy of other IBM acquisitions, and reference customers are excited to see this vendor grow.
Salesforce, Adobe, SAP, and Oracle Establish Themselves as Strong Performers
Salesforce offers broad digital marketing orchestration capabilities that can connect to its sales, service, and commerce offerings to address additional channels. Its newly unveiled Intelligent Customer 360 Platform promises to address challenges in data management, analytics, and reporting tools. This vendor is a great choice for buyers looking to integrate CCCM with broader marketing and advertising toolsets.
Adobe is looking to reconcile CCCM with its CX road map. Its Adobe Campaign product is available in several different deployment options, with an added hybrid option for cloud-based messaging. While previously often recognized as a Leader, this year marks a period of transition for Adobe. Its road map features depend on continuing development of centralized customer data management and engage within the Adobe Experience Platform.
SAP offers a complex technology portfolio, and its CCCM functionality easily implements with other SAP C/4HANA solutions. This includes products like SAP Customer Data Cloud, SAP Customer Attribution, SAP Context-Driven Services, and much more. This vendor is a good choice for marketers focused on creating rich customer profiles, as well as those interested in contributing to road map discussions.
Oracle's primary CCCM solutions is based on Oracle Responsys, but B2C organizations with sales enablement needs should consider Oracle Eloqua. These solutions are augmented with Oracl'es Social Cloud, Data Management Platform, Maxymiser, Infinity, and CX Audience. Additionally, Oracle is driving customer excitement by shifting its focus to CX to further expand its CCCM offerings.
Zeta Holds Its Own as a Contender
Zeta's Marketing Platform combines its marketing cloud, experience cloud, and data cloud. Many of this vendor's customers depend on it to provide data and creative services as well as managed services. Customers have frequently praised Zeta as a strategic partner, and have awarded this vendor nearly perfect customer satisfaction scores. B2C marketers searching for an email-centric CCCM solution with collaborative or full-services capabilities should consider Zeta.
Latest posts by Anna Birna Turner
(see all)