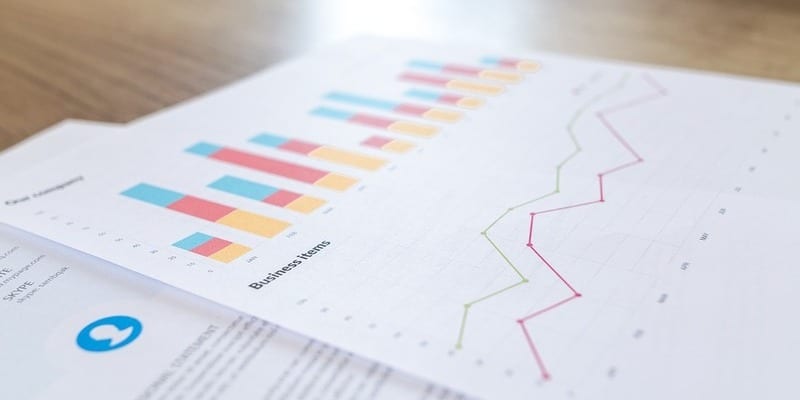 Technology advisory firm Forrester Research has released its latest Forrester Wave for Marketing Measurement and Optimization Solutions, Q1 2020. This year's report emphasizes three main themes. First, marketing measurement and optimization solution customers should look for providers that strategically plan data restrictions and regulation. This is particularly relevant with the rise of data security concerns. Second, vendors should be measuring and optimizing short- and long-term marketing impact. Third, customers should look to vendors that balance technology and consulting engagement models. Because of the market's limited knowledge and experience with analytics, customers need to pick platforms that can translate findings and provide recommendations based on model results.
In their 27-criteria evaluation of marketing measurement and optimization providers, Forrester researchers Jim Nail, Tina Moffett, and Joe Stanhope identified the 9 providers whom they consider most significant in the category: Analytic Partners, Ekimetrics, Gain Theory, Ipsos MMA, IRI, Marketing Evolution, Merkle, Neustar, and Nielsen.
The Wave Report details their findings and examines how each vendor meets (or falls short of) Forrester's evaluation criteria and where vendors stand in relation to each other.
In order to help buyers select the right tools, the Wave Report outlines the current state of the market for top technologies and businesses, and separates the top providers into leaders, strong performers, contenders, and challengers. At Solutions Review, we've read the report, available here, and pulled a few of the most important takeaways.
Analytic Partners, Ipsos MMA, and Neustar Dominate as Leaders
Analytic Partners (AP) offers insights tools like GPS Enterprise, an end-to-end platform that incorporates data ingestion through its ADAPTA tool. ROI Genome, AP's proprietary intelligence database, informs all components of its platforms. AP also offers high-touch support services that include marketing strategists, data engineers, account managers, and statisticians. Customers were very satisfied with AP's unified measurement approach, and commend AP for its services, strategic vision, and roadmap. If your organization is looking to innovate its measurement strategy, consider exploring Analytic Partners.
Ipsos MMA has invested heavily in building out a competitive unified measurement offering with the aim of helping clients optimize business performance. Its offering consists of proprietary technology that provides a framework for clients to understand marketing performance, perform customer attribution, and execute market testing. Clients praise Ipsos MMA for its engagement model in deploying and delivering solutions, and they appreciate its ability to support global, multicountry measurement programs. Ipsos MMA should be used by companies that require global coverage and granular control of modeling systems.
Neustar's measurement solution leverages its partnerships, access to data, and proprietary measurement tool with the ability to optimize multiple scenarios. Neustar's strategy focuses on building a solution that connects brands with customers in the moment. Customers gave Neustar high marks for its data expertise, particularly with regards to its data management process, data and identity platform, and data resource experts. Additionally, Neustar's partnerships with Facebook and other closed ecosystems allow it frequent access to extremely rich customer-level data. Neustar is a good choice for organizations that want deep customer-level marketing performance measurement, as well as powerful analytics tools.
Gain Theory, Marketing Evolution, Ekimetrics, and IRI Stand Out as Strong Performers
Gain Theory uses both customer-level marketing performance and aggregate-level models to measure short-term marketing revenue gains. Gain Theory particularly stands out through its work on measuring marketing's impact on short- and long-term business objectives, as well as helping clients develop strategies to optimize multiple objectives at the same time. Customers have praised Gain Theory for its unified measurement approach, as well as the sophistication of its model and native testing capabilities. Organizations looking to combine complex insights with driven marketing performance should experiment with Gain Theory.
Marketing Evolution offers a highly differentiated approach that operates from the user-level up. It offers a sample-based approach that adapts to growing data gaps from walled gardens and cookie blocking. Marketing Evolution has received over $26 million in funding since the last Forrester Wave, and has continued to develop its offerings by building out an automated data ingestion, normalization, and validation platform, as well as rebuild its Marketing Control Dashboard. This solution is a good choice for organizations with robust first-party data and a willingness for a more hands-on approach.
Ekimetrics is new to this Forrester Wave and emphasizes the versatility of its staff; professionals with data science expertise as well as primary client contacts that help to develop a helpful and seamless vendor-client relationship. Its unified approach, known as One Vision. utilizes nested models to provide omnichannel analysis and enable deep dives into various marketing dimensions including media, brand, segments, and customer lifetime value. It continues to expand its offering by building consumer-facing decisioning and recommendation engines that leverage marketing analytics. Ekimetrics is a good solution for companies that need sophisticated data science offering.
IRI couples its Unified Mesurement Model (UMM) with its RI Liquid Data platform. By utilizing a service-driven engagement approach, IRI can combine its expertise in marketing and analytics. It offers expertise in retail and consumer package goods (CPG) industries, which allows it to provide deeper insights into vital industries. By combining this knowledge with enhanced machine learning-based recommendation engines and augmented decision making, IRI offers a high quality service. Organizations that have diverse marketing investments with external factors that influence marketing performance should consider exploring IRI.
Merkle Holds Its Own as a Contender
Merkle is new to this Forrester Wave, but brings a long history as a customer database and engagement agency and digital experience agency. This gives it valuable expertise in data ingestion and processing, as well as a more person-centric view of marketing. Merkle plans to enhance its data assets with AI-driven technology and image recognition, which is supported by its recent acquisition of AI firm Ugam. Merkle is a good choice for organizations with complex data problems, as well as those looking for a more consulting-based approach to analyzing marketing performance.
---
Latest posts by Anna Birna Turner
(see all)