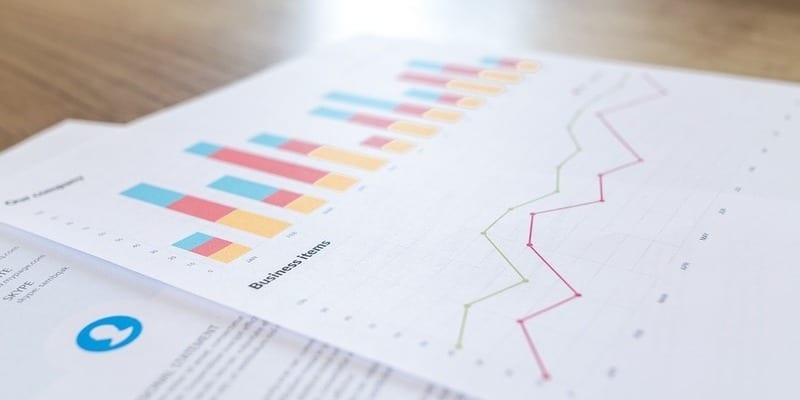 Technology advisory firm Forrester Research has released its latest Forrester Wave for Marketing Resource Management, Q1 2020. This year's report encouraged customers to focus on providers that do the following: deliver expertise aligned to their use cases, integrate with the tools in their martech stacks, and support broader marketing performance management initiatives. Forrester also noted that legacy on-premises MRM technology is becoming outdated and less effective, and that newer cloud-based solutions will lead the pack.
In their 32-criteria evaluation of marketing resource management (MRM) platforms, Forrester researchers Stephanie Liu, Rusty Warner, Mary Pilecki, Chahiti Asarpota, and Christine Turley identified the 12 providers whom they consider most significant in the category: Allocadia, Aprimo, BrandMaker, Contentserv, HCL Technologies, inMotionNow, NewsCred, Percolate, SAP, SAS, Wedia, and Workfront – then researched, analyzed, and scored them.
The Wave report details their findings and examines how each vendor meets (or falls short of) Forrester's evaluation criteria and where vendors stand in relation to each other. At Solutions Review, we read the report, available here, and pulled out the key takeaways.
Aprimo and BrandMaker Stand Out as Leaders
Aprimo offers a balanced, well-rounded solution with an extensive list of integrations across each of the four MRM workflows. Its roadmap makes note of additional integrations coming in the future, as well as practical AI and automation items. Aprimo also offers the most sophisticated DAM of all the vendors in this study, as well as capabilities that span content, PIM, performance management, and more. BrandMaker offers a full modularized suite of MRM capabilities, meeting the needs of a number of large automotive, retail, and financial services customers. The vendor itself has taken a pragmatic approach to developing an intuitive and flexible platform that encourages and supports Agile methodologies.
SAS, Allocadia, NewsCred, and Wedia are Strong Performers
Allocdia is new to this year's Forrester Wave, and has a growing roster of B2C and B2B2C customers and experience working with large enterprises. This vendor excels in money management capabilities, delivered in a marketer-friendly and approachable platform. Many vendors in this report offer integrations with Allocadia. Wedia offers customers an advanced DAM, as well as some of the most sophisticated automation capabilities listed in this report. Its content intelligence capabilities are extensive and applicable to numerous content types, including video.
NewsCred offers strong support for editorial content production, and is a good solution for enterprises that have geographic or structural complexity. It has continued to adjust its product according to the rapidly evolving needs of marketers, and is expanding its content support to include new capabilities. SAS offers a newly revamped, SaaS-based interface, and the vendor has made a clear effort to transition existing customers to this new solution. With a strong campaign management tool in its Customer Intelligence 360 portfolio, SAS' strengths lie in planning and budgeting, and it offers a diverse set of integrations with campaign management and marketing execution tools.
Additionally, Forrester named Workfront, SAP, Contentserv, and Percolate, a Seismic Company as Contenders in this year's report. inMotionNow and HCL Technologies were featured as Challengers.
---
Looking for more? Download our Marketing Automation Buyer's Guide for free to compare the top products available on the market with full page vendor profiles, key capabilities, a marketing automation software market overview, our bottom-line analysis, and questions for prospective buyers.
And don't forget to follow us on Twitter, Facebook and LinkedIn for all the latest in the Marketing Automation space!
Latest posts by Anna Birna Turner
(see all)