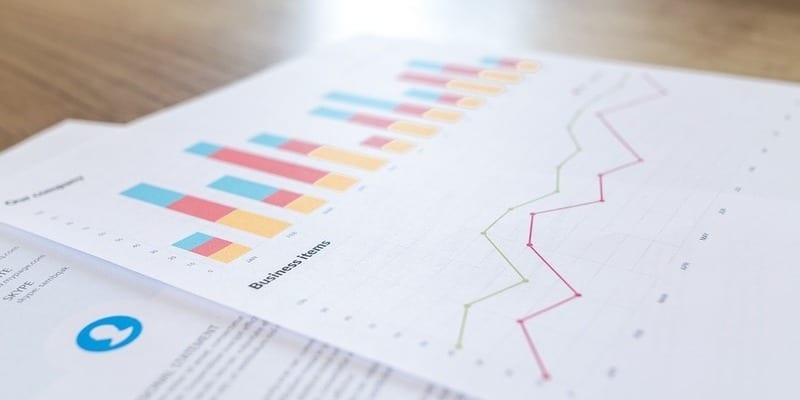 Technology advisory firm Forrester Research has released its latest Forrester Wave for Through-Channel Marketing Automation, Q2 2020. This year's report encouraged customers to focus on providers that do the following: provide robust support for all the channels their buyers rely on, meet buyers' demand for personalized, contextual engagement, and accommodate their partners' capabilities and proclivities. According to Forrester, firms should deliver capabilities to optimize engagement and experience.
In their 24-criteria evaluation of marketing resource management (MRM) platforms, Forrester researchers Jay McBain, Lori Wizdo, Caroline Robertson, Robert Perdoni, and Kara Hartig identified the 13 providers whom they consider most significant in the category: Ansira, Aprimo, BrandMuscle, Distribion, E2open, Impartner, Mindmatrix, Pica9, SproutLoud Media Networks, StructuredWeb, TIE Kinetix, Zift Solutions, and ZINFI Technologies – then researched, analyzed, and scored them.
The Wave report details their findings and examines how each vendor meets (or falls short of) Forrester's evaluation criteria and where vendors stand in relation to each other. At Solutions Review, we read the report, available here, and pulled out the key takeaways.
Ansira, Zift Solutions, ZINFI Technologies, BrandMuscle, and Aprimo Stand Out as Leaders
Zift Solutions offers a single integrated platform for all channel management needs. From recruitment to ROI, this vendor offers a comprehensive range of campaigns, marketing tactics, and use case scenarios. ZiftZone, a revitalized alliance program to connect customers to Zift's ecosystem of agencies, applications, and service providers, shows this company's understanding of the drivers of channel success. Ansira's TMCA vision is rooted in its belief that the ability to deliver relevant persuasive experiences is the key to strengthen relationships, cultivate brand loyalists, and assure profitable growth. The Ansira Edge platform delivers strong co-op, compliance, and MDF functionality to the TCMA market. It also supports local online marketing, media, print on demand, ad builder, and digital/p[physical asset management.
ZINFI Technologies is highly aware of the creative and content fuel needed for high quality channel marketing programs. This is evident in its strong workflow and collaboration tools that optimize processes among agency partners. This vendor's portfolio offers a wide set of integrated marketing tools, including search, social, syndication, email, event, and microsites. BrandMuscle is reaching beyond brand compliance, and is integrating a complete set of tools to help local businesses execute marketing campaigns that drive results. With a 20-year tenure in local marketing automation and a large customer base, this vendor is a good fit for companies with well-known national brands and highly decentralize franchises, retailers, or channels.
Aprimo offers a broad enterprise-class portfolio compromising marketing resource management, digital asset management, marketing performance management, product information management, and a robust TCMA capability called Aprimo Distributed Marketing. This is a good choice for companies that have large, diverse, and complex channels with a focus on channel and community management, two-tiered controls, and execution flexibility across different types of partner levels.
SproutLoud Media Networks, Mindmatrix, Impartner, E2open, and StructuredWeb are Strong Performers
SproutLoud Media Networks offers strong local marketing functionality, providing users with access to more than 40 tactics through governed brand or vendor campaigns. This vendor is a good fit for B2B or B2C companies looking to help their channel drive local presence and best-in-class marketing. Mindmatrix offers a unique mix of capabilities: a comprehensive marketing automation platform for direct sales and marketing, and a distributed marketing capability for through-channel or partner marketing. This vendor also offers CRM-like functionality, and a unique phone marketing feature.
Impartner is a good choice for vendors with complex, highly variable buying motions, such case those found in the technology and manufacturing industries. E2open offers a broad TCMA solution, with strong web content syndication that supports complex and rapidly changing product portfolios. StructuredWeb is unique in its singular focus on the high-tech industry. With lead nurturing, scoring, advanced analytics, some predictive/prescriptive elements, this is a solution that well suits traditional tech marketing use cases.
Additionally, Forrester named Workfront, TIE Kinetix, Distribion, and Pica9 as Contenders in this year's report. There were no vendors present in the Challengers category.
---
Looking for more? Download our Marketing Automation Buyer's Guide for free to compare the top products available on the market with full page vendor profiles, key capabilities, a marketing automation software market overview, our bottom-line analysis, and questions for prospective buyers.
And don't forget to follow us on Twitter, Facebook and LinkedIn for all the latest in the Marketing Automation space!
Latest posts by Anna Birna Turner
(see all)