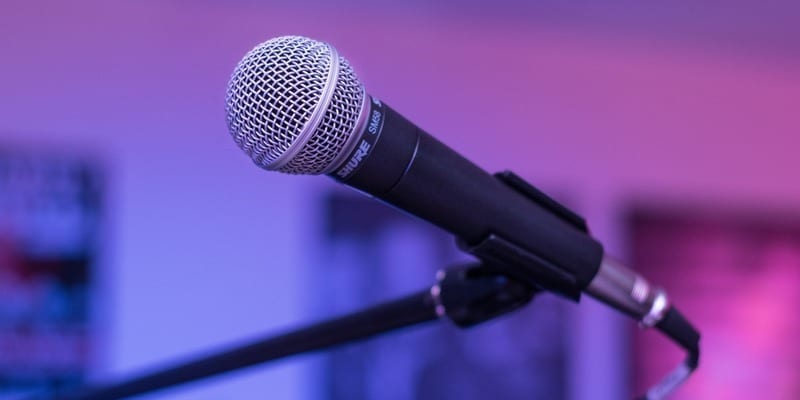 Over the last few years, podcasts have grown from fringe media to one of the most popular ways to get news and information. For those in the know, or those who need to know, marketing automation podcasts can be an excellent resource. With this in mind, our editors have compiled a list of the seven best marketing automation podcasts, listed below in alphabetical order. To keep up with the latest news, trends, best practices, and to hear from the top minds in the industry, we highly recommend giving these a listen.
This is by no means a complete list, and if we've missed any needles in the haystack, let us know!
Copyblogger FM
Copyblogger FM is a weekly, short-form broadcast hosted by Darrell Vesterfelt and Tim Stoddart. Each week, she and a cast of rotating experts analyze the week in content marketing, copywriting, email marketing, conversion optimization, mindset, and much more.
SUBSCRIBE TO THIS PODCAST HERE
---
If You Market
The If You Market podcast is a long-form casual conversation exploring B2B marketing ideas and tactics with industry experts. Each episode features a thought leader in B2B marketing, discussing topics such as: content marketing, account-based marketing, social media, leveraging data, marketing technology, branding, PR, demand generation, marketing automation, email marketing, sales and marketing alignment, SEO, CRM, and other great acronyms. We believe IF YOU MARKET, THEY WILL COME. Meet the If You Market podcast host, Sky Cassidy – an accomplished B2B marketer and CEO of MountainTop Data, and his co-host, disruptive PR evangelist Karla Jo Helms.
SUBSCRIBE TO THIS PODCAST HERE
---
Internet Marketing Podcast
We are a full-service digital marketing agency with an unrivaled heritage in SEO stretching back to 2001 and a team that's dedicated to the future of marketing. We're also the hosts of one of the world's most popular marketing podcasts, the Internet Marketing Podcast. The podcast itself has over 500 episodes and has featured marketing legends such as Seth Godin, Tim Ferriss, Neil Patel, and Larry Kim. In short, we give back.
SUBSCRIBE TO THIS PODCAST HERE
---
Marketing Over Coffee
Marketing Over Coffee is a marketing podcast, audio on-demand that covers both classic and new marketing. Your hosts, John J. Wall and Christopher S. Penn, record the show every week and publish the show on Thursday mornings. You can download the shows and listen to them whenever you want – in your office, on your commute, where and whenever is convenient for you. Each show is about 20 minutes long and is filled with the kinds of marketing tips and tricks that you can only get from casual conversation outside of the office.
SUBSCRIBE TO THIS PODCAST HERE
---
Perpetual Traffic
Perpetual Traffic is a weekly podcast produced by DigitalMarketer and hosted by Ralph Burns (Tier 11) and Molly Pittman (teamtraffic.com). The duo shares cutting-edge strategies on acquiring leads and sales for your business through paid traffic. Paid traffic is the act of putting your product, service, or message in front of your target audience… it's the act of acquiring customers online while also building goodwill, and is the lifeline of any business. So, whether you're a media buying expert or you've yet to create your first Facebook or Instagram ad, you'll discover actionable strategies that can be applied today. 
SUBSCRIBE TO THIS PODCAST HERE
---
Social Media Marketing Podcast
Social Media Examiner's Michael Stelzner helps your business navigate the social jungle with success stories and expert interviews from leading social media marketing pros. Discover how successful businesses employ social media, learn new strategies and tactics, and gain actionable tips to improve your social media marketing.
SUBSCRIBE TO THIS PODCAST HERE
---
Social Media Marketing Talk Show
Discover the latest breaking news in social media marketing, brought to you by Social Media Examiner. Each week we bring you expert commentary on breaking social media marketing news from Facebook, Instagram, Twitter, LinkedIn, Snapchat, and Pinterest. You'll gain quick insight that could provide a competitive advantage. 
SUBSCRIBE TO THIS PODCAST HERE
---
Latest posts by Anna Birna Turner
(see all)