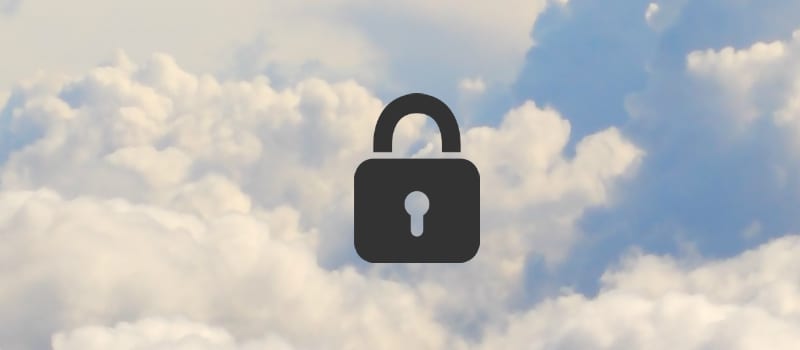 Security analytics and cloud security solution provider McAfee released its Cloud Adoption and Risk Report late last night. In it, McAfee examined enterprise cloud deployments, architecture, and risks through production cloud use.
In the McAfee Cloud Adoption and Risk Report, the vendor discovered nearly one-quarter of the data currently stored on the cloud could be considered "sensitive," putting enterprises at severe risk should it be stolen or compromised.
Rajiv Gupta, Senior Vice President of the Cloud Security Business at McAfee, said in a statement: "Operating in the cloud has become the new normal for organizations, so much so that our employees do not think twice about storing and sharing sensitive data in the cloud."
"Accidental sharing, collaboration errors in SaaS cloud services, configuration errors in IaaS/PaaS cloud services, and threats are all increasing. In order to continue to accelerate their business, organizations need a cloud-native and frictionless way to consistently protect their data and defend from threats across the spectrum of SaaS, IaaS and PaaS."   
Other key findings from the McAfee Cloud Adoption and Risk Report include:
Sensitive and proprietary data on the cloud has increased 53% year-over-year.

Sharing sensitive data via a publically accessible link increased 23% year-over-year.

Sensitive data sent to a personal email increased 12% year over year.

The average enterprise experiences more than 2,200 misconfiguration incidents per month in their IaaS or PaaS instances. Misconfigured cloud storage buckets have been responsible for numerous high-profile data breaches this year alone.    
You can read the full McAfee Cloud Adoption and Risk Report here.
Other Resources from Solutions Review: 
The 10 Coolest SIEM and Security Analytics CEO Leaders
5 Tips for Setting Up a Security Operations Center (SOC)
Get Your Employees to Embrace SIEM Best Practices!
4 Tips to Make Data Breach Detection Easier For Your Enterprise
Enterprises: Don't Become Complacent in Your Cybersecurity!
How to Make Your SIEM Solution Deployment Easier for Your Enterprise
Comparing the Top SIEM Vendors — Solutions Review

Latest posts by Ben Canner
(see all)