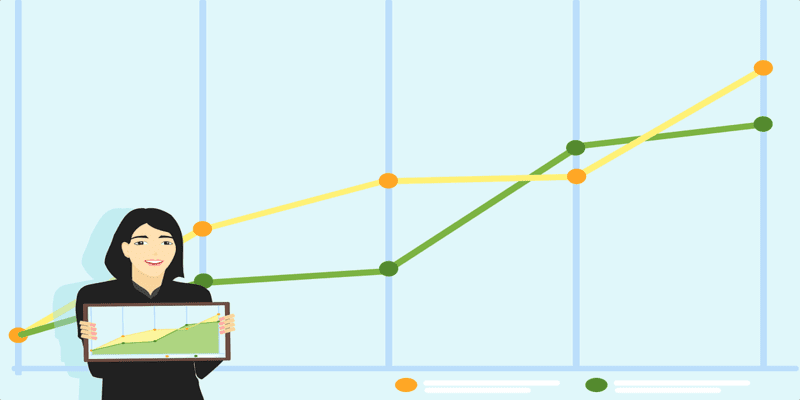 Talent analytics, generally speaking, is the application of statistics, technology, and expertise to large sets of people data which results in better decisions for an organization. The main goal of talent analytics are to make data accessible to enable on-demand reporting.
Erika Morphy, a journalist who has been covering technology and business applications for more than 20 years, describes talent analytics as an analytics platform that produces insights into the workforce. More specifically, into the potential hiring pool and into your existing team members.
These insights are used to create a better understanding of the strengths of employees, potential employees, their weaknesses and how they can be improved.
Dave Weisbeck, Chief Strategy Officer of Visier, a leading people analytics and workforce planning solution provider, says, "What this really is about is making better decisions, that has always been the true pursuit of anything related to analytics, which people tend to forget."
These decisions, ranging from where to place a certain applicant to how to properly incentivize a workforce, are guided by predictions the analytics the software offers. "For example," says Morphy, "whether a certain applicant or current employee could successfully transition to a higher position."
Talent analytics can also be referred to as: human resource analytics, workforce analytics, human capital analytics, or even just people analytics.
Basic Components
The functionalities of a talent analytics platform can be divided into three main categories:
Hiring Analytics: provide insights into prospective hires by analyzing their skills. It also guides the company into making an impartial decision based on the data
Ongoing Feedback Analytics: focuses on the existing workforce, determining whether the teams in the company are performing well, whether they have the right skill set and the right talent in the right places.
Optimization Analytics: combines the data and predictions from hiring analytics and ongoing feedback analytics to ensure the company has what it needs to make its internal processes as robust as possible.
How It Works
An example of how talent analytics are being used today would be in automated resume screening. How this works is: a candidate uploads their resume and an analytics app uses machine learning algorithms that allow the words on the resume to be read, analyzed and scored on how well that candidate will do in the job position. The score is based on all kinds of disparate data and insights the system has extracted.
According to a study by Deloitte Insights, these data-driven tools can predict patterns of fraud, show trust networks and real-time correlations between coaching and engagement, plus analyze employee patterns for time management based on email and calendar data.
Deloitte Insights writes, "Tools can now analyze hourly labor and immediately identify patterns of overtime and other forms of payroll leakage, enabling improvements of millions of dollars through improved practices in workforce management."
When it comes to talent management software, these predictive analytics can increase the software's effectiveness in predicting attrition risks, hire quality, employee performance and leadership potential, as well as in generating optimal hiring profiles.
---
Looking for more? Download our Talent Management Buyer's Guide for free to compare the top 24 Talent Management and HR Tech vendors head to head. The guide also includes 4 key capabilities to consider while selecting a new solution and 10 questions to ask yourself and the vendor before purchasing.
And don't forget to follow us on Twitter, LinkedIn and Facebook for all the latest in Work Tech!

Latest posts by Elizabeth Quirk
(see all)