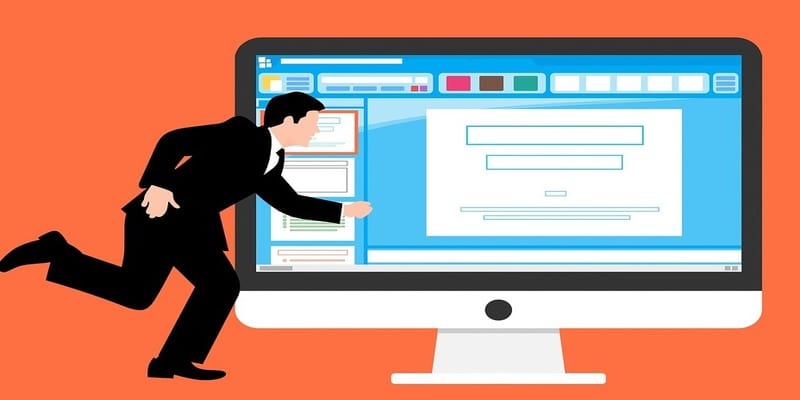 In the people-focused HR field, technology usually gets the short end of the stick. In recent years, however, research has been showing us that technology innovations hold a lot of promise for certain functions of HR, such as recruitment and talent management. In this way, technology is enhancing the way HR professionals work.
With that in mind, below are the top 5 ways technology is disrupting the HR department.
1. Cloud Computing
Companies who have successfully transitioned to the cloud have seen improvements in multiple functions across the HR department, from increased productivity, to better strategic planning and decision making. A recent report from Netskope, a cloud security company titled, "HR's Love of Cloud Grows Stronger Despite Looming GDPR Deadline," found that HR-related cloud-based applications were the most used by organizations as a whole -139 of the 1,181 total cloud apps used at an average organization were HR-related.
Among the most common cloud-based apps for HR are solutions from SuccessFactors, Ultimate Software and Workday. According to a PricewaterhouseCoopers survey, 73 percent of HR departments are currently relying on cloud tools.
2. Blockchain Technology for Recruitment
A blockchain is a continuously growing list of records, called blocks, which are linked and secured using cryptography. Utilizing blockchain technology offers a wave of opportunity across HR departments; and this concept of distributed ledgers, associated with cryptocurrency, is drawing interest in HR. Arran Stewart, co-owner of Job.com and guest author for HR Technologist, notes this type of technology can transform the recruiting process for organizations in any industry.
"Today, blockchain technology offers a wave of opportunity across all industries, but especially in recruitment. The blockchain allows peer-to-peer interactions that decrease middleman costs and streamline the flow of data needed in the hiring process. This technology will allow candidates to go directly to the masses while keeping their data confidential," according to Stewart.
3. More Data to Spot Potential Problems Early On
Although HR professionals are trained to see and fix problems as soon as possible, the right data might enable them to catch issues early on that they might not have seen otherwise. Jordan Birnbaum, writer for Employee Benefit News, notes that data can help patch holes in HR coverage.
"This data offers an incredible advantage: clarity around the actual challenges that need to be addressed, not just the theoretical ones. Combining data with behavioral economics, or the concept of tying decision-making to human behavior, could help strengthen an HR department's work," according to Birnbaum.
4. Artificial Intelligence (AI) in Recruitment
You might be asking yourself, what does AI have to do with HR, and how is it a disruptor? Associations Now noted in a recent post, there are a lot of ways it could improve HR work. In recruitment, for example, it could help automate processes for finding and targeting new candidates and potential employees.
"Many of the most tedious, cumbersome, and time-consuming processes are gradually being automated, which means recruiting teams are getting the opportunity to be more strategic than never before," explains Britt Ryan, Head of Recruiting at Entelo.
5. HR Technology Providing a Bigger Picture
Talent management is a key part of a HR professionals job, but often the software associated in this work have focused on the individual, instead of the broader organization. A recent Deloitte report on 2018 technology disruptions finds that the trend of talent management software is quickly moving into the team management realm, with organizational needs driving the push.
"In this new world, people may have multiple managers, work on multiple projects at once, and often 'lend' or 'sell' their time to others in the organization. Traditional talent management software was not designed for this world," authors of the Deloitte report stated.
---
Looking for more? Download our Talent Management Buyer's Guide for free to compare the top 24 Talent Management and HR Tech vendors head to head. The guide also includes 4 key capabilities to consider while selecting a new solution and 10 questions to ask yourself and the vendor before purchasing.
And don't forget to follow us on Twitter, LinkedIn and Facebook for all the latest in Work Tech!

Latest posts by Elizabeth Quirk
(see all)