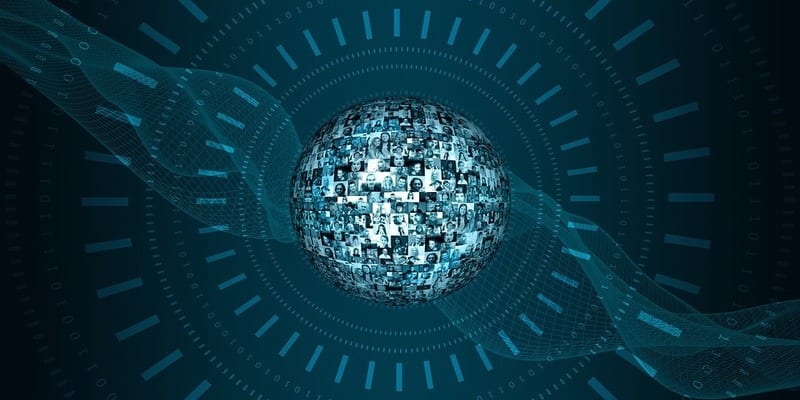 The market for hiring technology talent is extremely competitive these days due to the limited pool of qualified candidates. Within the last few years, the IT industry has been corrupted by an ever-growing skills gap. The gap is so prominent, that over 77 percent of organizations believe insufficient digital skills are a key obstacle in their digital transformation initiatives, according to Gagandeep Gadri, author of The Digital Talent Gap: The Rise of Demand for Digital Skills.
Some of you may be wondering what "tech talent" refers to. While there is a broad range of skills needed, in general, tech-talent refers to: experienced web designers and engineers (mobile engineers, devops engineers, machine-learning engineers, etc), agility coaches, product owners, full-stack architects, etc. Anyone with experience working in depth with technology, basically, can be in the tech talent scope.
In an attempt to bring you the best content within the talent management tech space, Solutions Review editors search the web far and wide on a daily basis for insights that can have a real impact and help move the needle. In this light, we recently spoke with Stefano Bellasio, CEO and founder of Cloud Academy about the tech talent gap issue that companies are having. Bellasio provided us with the top three tips for companies looking to hire and retain tech talent during this skills shortage.
Go beyond just developing a recruiting strategy
Hiring experienced candidates is the default approach for many companies, unfortunately that's where most obstacles are first met. According to Lisa Frye, freelance writer for Society for HR Management (SHRM), the process for hiring a new employee can cost a company up to $240,000. What makes this worse is that the pool of candidates with cloud computing skills and experience is becoming more and more limited on a daily basis because everyone is recruiting them.
Bellasio points out that LinkedIn released research showing that cloud and distributed computing will be the single most in-demand skill in 2018.
"This means that most candidates are in-demand and expensive, a recipe for retention challenges," Bellasio adds. "There are hungry young people graduating from college every year, but while hiring recent graduates may be a good medium-term strategy for your company, it is definitely the future-focused option. So, before you start your search for that unicorn who has the required skills, is easily recruited and highly loyal moving forward, consider building your team within."
Do more than offer the opportunity for professional development
Bellasio emphasizes that recruiting alone won't solve your tech talent shortage. In fact, it's extremely important for companies to invest the time and resources required to train employees in order to correctly and effectively design secure, auditable and traceable cloud solutions that meet the demands of your business. He adds, "The digital transformation we're seeing requires a new set of skills to deploy and manage applications in the cloud."
Companies that will be in business 10 years from now are realizing the importance of cloud training. Training now-a-days mean more than merely making it available to staff and taking a traditional approach to development. Offering cloud training is insufficient alone.
"Treat skill development as you would any critical business challenge through assessment, management and measurement. Investing in the right type of continued education is a powerful way to attract new talent," Ballasio suggests.
Consider the following actions when building out your cloud training program:
Build training goals into quarterly or yearly objectives
Assign training plans that align with future-state target skill sets
Encourage a culture of continuous improvement
Invest more in diversity programs and/or nontraditional resourcing methods
As more and more companies move their workloads to the public cloud, cloud computing has become a core competency in the enterprise. Because of this, Bellasio suggests expanding your talent search to include related industries, such as: hard sciences, research, applied math, etc. in order to identify possible candidates.
"Continue to look within your organization too. There could be undervalued talent in other departments within your organization. Invest in business-forward, data-driven methods to expand the potential talent pool and you might find that diamond in the rough somewhere you weren't expecting," adds Bellasio.
Bottom line is, seriously consider a strategy of in-house hiring and in-house growth. When organizations invest in people meaningfully, retention and recruiting benefit as a result.
Talent management software enables the automation of recruitment processes, performance monitoring, and helps implement employee training and development. Similar to using a Customer Relationship Management (CRM) software to develop long-term relationships with clients and customers, a talent management solution provides organizations with the ability to sustain long-term relationships with employees. So if you're looking for a way to overcome this tech talent gap, consider the great tips above, thanks to Stefano Bellasio, and consider implementing a talent management solution.
---
Looking for more? Download our talent management buyers guide and check out the top-24 products available in the market with full page vendor profiles, key capabilities and questions to ask yourself and the vendor before purchasing a talent management solution. For those just starting the talent management software search process, this is truly the best resource to help get you going.
And don't forget to follow us on Twitter, LinkedIn and Facebook for all the latest in Work Tech space!

Latest posts by Elizabeth Quirk
(see all)