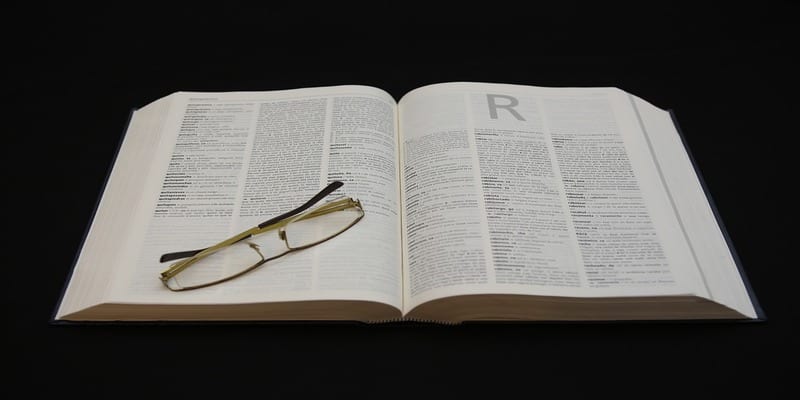 Digital HR has gained a lot of interested from HR professionals, experts and business leaders because it's changing the way we manage talent. This enables a more efficient HR service delivery and impacts how HR professionals do their jobs on a daily basis. Digital HR Tech defines digital HR as the process optimization in which social, mobile, analytics and cloud (SMAC) technologies are leverages to make the role of HR more efficient.
In today's technologically advanced business environment most, if not all, HR processes can be digitized. For instance, recruitment – there are apps available on the market today that enable candidates to auto-assess themselves and talent management software suites that enable automation of the four pillars of talent management: recruitment, performance management, learning and development, benefits and/or compensation management.
In order to keep up with the emerging market trends in digital HR, talent management, and the role of HR in general, we've listed some of the most common digital HR terms that every HR and talent management professional should be familiar with.
SMAC
Mentioned previously, SMAC stands for: social, mobile, analytics and cloud. It integrates different and distinct functions into a single platform through a blend of multiple technologies. Social and analytics obviously play key roles in recruitment. Considering most people leave solid digital footprints, it is easy to get a fair idea of a person. This data can then be funnelled into the recruitment process.
There is a plethora of mobile addicts out in the world today who prefer smartphones and wearable technology, over personal computers. Due to these easy-to-carry mobile devices (phones, tablets, etc), the data generated on social media and other platforms is constant and never-ending.
HR leaders can take advantage of this convenience and use this 'people data' in the recruitment process. If credit card companies and banks use powerful analytical tools to crawl through social media data before giving their customers credit loans, why can't recruiters do the same?
And with the rise of cloud computing, information is increasingly being stored in the cloud, where employee profiles can be shared amongst one another for improved learning purposes and improved performance.
Digital workforce
A digital workforce is one that integrates technology in order to connect all elements of the business environment. Since we are now living in an age where the workplace isn't just a physical space occupied by employees during office hours, the lines between the office and the place where the work actually happens are becoming blurred.
Technology is changing the way we work, staff is becoming incredibly flexible – sometimes working from the other side of the world. Data and analytics enable us to operate more efficiently and technology enables automation of many of the traditional administrative tasks that HR was manually doing previously.
HR, talent or workforce analytics
Whether you call it people analytics, workforce analytics, talent analytics or HR analytics, it all means relatively the same thing: the application of statistics, technology, and expertise to large sets of people data which results in better decisions for an organization, and as a result, problem solving. The main goal of talent analytics are to make data accessible to enable on-demand reporting. 
These analytics can be used to help manage talent. From predicting future top performers to grooming successors for key positions and identifying internal threats before they strike, today's workforce analytics are powerful tools for employers.
With huge amounts of data being generated by the various applications used by organizations, workforce analytics tools can provide critical insights into different aspects of the organization's human resources. These insights can be leveraged to make better informed decisions.
Read more about how workforce analytics can improve talent management.
Digital HR transformation
Since technology has the ability to transform the role of HR, the term digital HR transformation has become an increasingly popular change process that describes the move from traditional HR towards a more digital approach. Digital HR Tech describes it as the process of changing operational HR processes to become automated and data-driven.
According to Deloitte's 2017 Human Capital Trends report: 'It's about HR teams taking up the dual challenge of transforming HR operations on the one hand, and transforming the workforce and the way work is done on the other.' 
Onboarding apps are a good example of this digital transformation. Originally, new hires were assigned to a mentor or went through a n intensive training program in order to get associated and comfortable with their new role. Today however, apps can be used during the onboarding process, as they guide the new recruits through their first weeks and introduce them to their new colleagues. In turn, this can reduce onboarding time and free up the "assigned mentors" to focus on their jobs.
"However, providing access to an app and a successful integration of said app in daily practice are two different things. The process of selecting the right software (or application), implementing it, making sure it's sticking, and measuring its success is referred to as digital transformation. Successful transformations make the difference between 'shiny object syndrome' and real business impact," says Erik van Vulpen,  founder of the Analytics in HR blog.
Related Articles:
---
Looking for more? Download our talent management buyers guide and check out the top-24 products available in the market with full page vendor profiles, key capabilities and questions to ask yourself and the vendor before purchasing a talent management solution. For those just starting the talent management software search process, this is truly the best resource to help get you going.
And don't forget to follow us on Twitter, LinkedIn and Facebook for all the latest in Work Tech space!

Latest posts by Elizabeth Quirk
(see all)