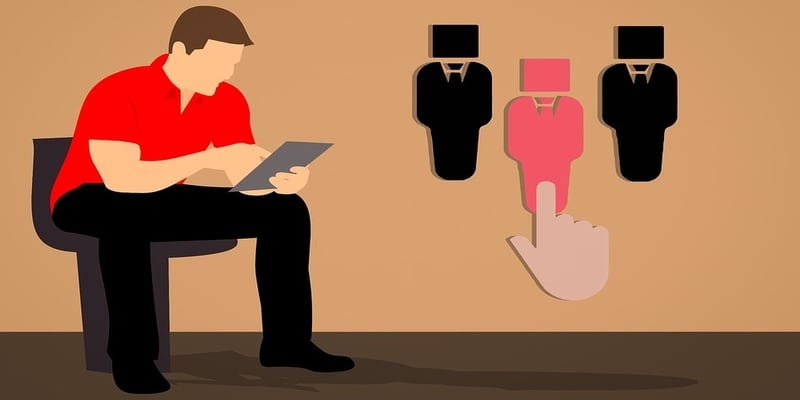 While there are several great standalone talent management solutions on the marketplace today, there seems to be an increasing trend to purchase an integrated suite of talent management applications. With the current market becoming highly competitive for quality workers, otherwise known as the "war for talent," companies are considering HR capital a top priority.
As we all know, companies are only as successful as the people within them, so it's important to find, hire and retain quality candidates and top performers. A strong and efficient talent management system can help with attracting and retaining top talent as well as making a bottom-line impact on productivity.
According to Luke Marson, principal architect and part of the management team of a global SAP SuccessFactors consulting partner, the trend of adopting integrated talent management software exists because there are some talent management processes that are closely tied to others. For instance, recruiting is often tied to the onboarding process of a newly hired employee. Where one of these functions are the role of HR, another one is an application of talent management software.
With standalone applications and tools, businesses lose the ability to have end-to-end processes that operate throughout the 5 pillars of talent management – recruitment and onboarding, learning and development, performance management, compensation management and succession planning.
Integrated talent management systems reap the benefits of an easy user experience and branding, streamlined HR operations and the integration with core HR software or Human Capital Management (HCM) suites that provides a suite of functions for payroll, benefits, time and attendance, etc. Below are five more benefits your organization will experience by implementing a talent management system.
While talent management systems are often the direction that businesses lean towards, its important to keep in mind that no vendor is superior in all areas or pillars of talent management. Each talent management software vendor brings their own benefits and solutions to the table, although some do excel against others. It's important to do some research on the vendor before choosing a talent management software to implement.
Cloud
According to Marson, cloud computing has exceeded on-premise as the deployment method for HR and talent management systems. This is largely due to cloud systems offering a lower total cost of ownership than on-premise solutions, and offers more regular and quick upgrades and new releases of features and functionality.
Not only are the costs of cloud technologies more flexible, but it allows companies to reduce the size of their own data centers, or eliminate their data center footprint altogether if they want to. The reduction of the numbers of servers, the software cost, and the number of staff can significantly reduce IT costs without impacting an organization's IT capabilities.
When looking for a talent management solution, Marson suggests to consider cloud vendors and checking out how often they release new upgrades and comparing them to previous updates. The editors here at Solutions Review suggest looking for an integrated talent management system that includes these 4 key capabilities.
Mobile
With cloud comes mobile capabilities. Many cloud vendors today offer mobile applications as a part of their talent management software suite. The need for mobile talent management tools varies, but are often a sought-after function, particularly for recruiting processes where time is of the essence. "In an age of continuous performance management, mobile functionality that caters to this can be desirable," stated Marson.
Talent management software with mobile capabilities enable executives, managers and HR professionals to manage talent in real-time. As an extension of a company's integrated talent solution, mobile talent management provides visual answers to strategic questions on recruiting, compensation, employee performance, and leadership development to the devices managers use for decision making. Through these mobile capabilities, organizational teams have information and access wherever they go.
This is where the importance of user experience comes into play. Users today expect an easy and user friendly experience when using software applications, which has put pressure on many vendors to focus on refining their user interface and user experience. If users won't use the system or only reluctantly use it, then your talent management processes will not be as effective as you need them to be.
---
Looking for more? Download our talent management buyers guide and check out the top-24 products available in the market with full page vendor profiles, key capabilities and questions to ask yourself and the vendor before purchasing a talent management solution. For those just starting the talent management software search process, this is truly the best resource to help get you going.
And don't forget to follow us on Twitter, LinkedIn and Facebook for all the latest in Work Tech space!

Latest posts by Elizabeth Quirk
(see all)