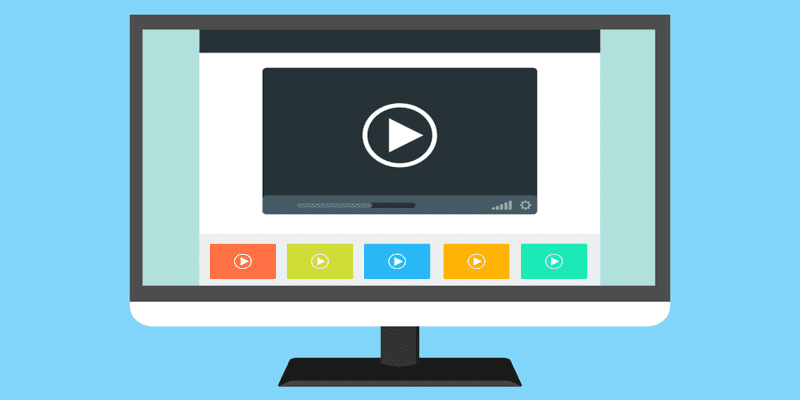 Technology today provides us with opportunities to work from home, a coffee shop, an airport – wherever it may be- more and more people are starting to catch on to this trend. According to Gallup's "State of the American Workplace" survey, more than one-third of the respondents said they would change jobs in order to be able to work remotely some of the time.
Obvious benefits from working remotely are a better work/life balance and the ability to have a flexible work schedule, but we understand not every company can pull this off. For HR professionals, this is where video streaming technology can come in handy. We interviewed Chris Zaloumis, Senior Director of Enterprise Video Offerings at IBM Cloud Video about how streaming video tech can help HR leaders with talent management below.
SR: What benefits do they provide for business leaders / HR professionals?
CZ: Video is an important tool for both business leaders and HR professionals. It's a practical, secure, and cost-effective platform for internal company communications. It's a useful medium for training and development initiatives that also fosters company culture and connectedness throughout the organization. By live streaming video in the workplace, business leaders can host town halls that reach every employee at the same time, ensuring that individuals at every level are informed and involved in major company decisions.
Streaming video simplifies many HR-related processes. For example, automatic closed captioning makes creating compliant materials easy. Mobile-friendly video applications cater to employees' smartphone habits, and real-time analytics for different onboarding and training assets help HR professionals gauge performance and make changes to specific content based on what resonates most with employees.
SR: How does streaming video technology help employee training and development?
CZ: Video is a more dynamic and engaging medium for employees compared to traditional training materials. For companies with offices in multiple locations, streaming video provides unprecedented access to subject matter experts and leaders who may be located across the country, or even around the world. For example, global skincare brand Rodan+Fields recently used live streaming video to connect +60,000 consultants to its annual Rodan+Fields Convention, with engagement reaching 80 million people across 45 countries on social media.
What's more, companies have the ability to create a repository of video content to onboard new employees and refresh current employees on a specific topic. Interactive features like polls, live chat, searchable video transcripts and captions, keep employees highly engaged and connected to company culture.
SR: Does it help with recruitment? Or hiring purposes?
CZ: Streaming video can be a boon to the HR department's recruitment efforts and hiring process. HR professionals can create and share recruitment videos that showcase company culture to both prospective candidates and customers interested in the mission the company. Video is particularly useful for out-of-market candidates. With a first-hand look into how the company operates on a daily basis, job applicants can make more informed decisions about whether or not they're a good match and hiring managers can more efficiently assess whether or not a candidate is a fit.
SR: How common is streaming video technology, is it growing, and how fast? What is the market like?
CZ: Streaming video technology has evolved beyond a means of entertainment to an important business tool for both internal and external communications. Research has shown that that organizations are spending upwards of $100,000 on streaming technology. What's more, 81% of corporate executives describe online video as an effective tool for communicating work-related information and 77% of corporate executives state that their organization should do more to capitalize on currently available video technologies to enhance business communications.
SR: Where does talent management / HR tech fit into this?
CZ: Streaming video bolsters the learning and development components of talent management. The technology can help convert prospective candidates into full-fledged employees, aid in new hire onboarding, facilitate an engaging training and development experience for all levels, and increase retention rates. HR professionals can create secure video portals that track employee progress through required training materials and provide analytics about how specific content is received and resonates with employees. These insights provide actionable next-steps the human resources department as it looks to optimize, iterate and improve training materials.
SR: Are there any specific talent management solutions available today that offer video streaming for training and/or learning and development?
CZ: Various solutions are available on the market for HR departments, each fitting different infrastructure challenges and specific company needs like geographic separation, network bandwidth, and security. With a variety of solution providers to choose from, HR professionals need to think critically about the specific needs of their company. For example, a solution that primarily caters to massive employee populations will prioritize different features than a company that focuses on remote workforces. Similarly, it's important to know how video will be used in the workplace. If training and development is the central focus of your video strategy, then selecting a platform that provides a mix of live and demand capabilities is important so you can build a library of training materials.
It's equally important to understand your employees and their technological habits. For younger workers or employees on the go, a seamless viewing experience on mobile devices like smartphones and tablets will encourage quicker adoption. For some talent, technology is only a tangential part of the job. For these employees, consider a platform with a login system that integrates into existing business processes so there's one less password to remember, or a solution that makes it easy for any staff member to create an upload video content, regardless of technological skill.
---
Related Articles:
Looking for more? Download our talent management buyers guide and check out the top-24 products available in the market with full page vendor profiles, key capabilities and questions to ask yourself and the vendor before purchasing a talent management solution. For those just starting the talent management software search process, this is truly the best resource to help get you going.

Latest posts by Elizabeth Quirk
(see all)