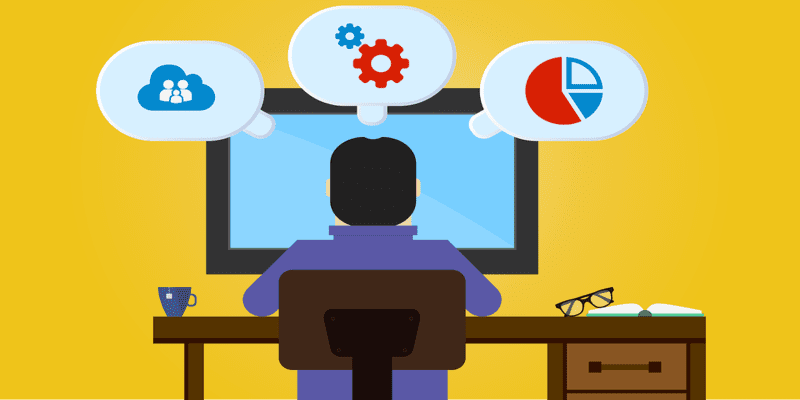 Talent Management Software (TMS), generally speaking, is a technology tool used by HR professionals to manage employees within an organization. Closely related to HR software, Gartner Inc., defines TMS as an integrated set of applications that support an organization's need to plan, attract, develop, reward, engage and retain talent. Such applications include workforce planning, talent acquisition & onboarding, performance appraisal/assessment, goal management, learning management, competency management, career development, succession management & compensation management. 
"These functional components align with the key human capital management (HCM) processes of plan to source, acquire to onboard, perform to reward & assess to develop. The talent management market is boosted by functionality to improve workforce engagement & collaboration, as well as to provide greater analysis and even predictive insights to improve decision making around workforce actions. It supports a variety of capabilities and are typically composed of four or more of the stated applications: workforce planning, recruiting, onboarding, performance and goal management, learning management, career, succession planning, & compensation management," Gartner adds.
What's great about this kind of software tool is that TMS can be segmented on the basis of employee sizes and revenues of the company into small businesses, medium-sized businesses and large enterprises. It is able to provide customized solutions considering the localized needs, cultures, languages and workforce dynamics. This kind of flexibility gives organizations a competitive advantage and allows for increased business profitability.
Talent Management as a Suite
The most primary elements of talent management suites form a continuum of activities and processes, revolving around the most important resource in any organization: its people.
As TMS encompasses all the talent management suites, integrated HR systems and other all-in-one HR tools that attempt at doing it all, these systems are integrated software solutions built to track and manage the recruitment, professional development and performance of employees and potential candidates. Talent management platforms enable the automation of all the processes within the talent management realm and simplify workflows for HR and the company as a whole.
A talent management solution can also smooth the flow of information across HR, payroll, and benefits administration. This sharing of data can enable your business to better innovate and your employees to better perform. It doesn't only help HR administrative needs however, talent management is a business strategy, so the software simplifies business processes and allows room for improvement in the top talent in the company.
If you find your organization or HR department struggling to keep up with competitors or find it difficult to track your employees lifecycle, it may be time to implement a talent management solution.
Why do you need a talent management system?
With the current market becoming highly competitive for quality workers, otherwise known as the "war for talent," companies are considering HR capital a top priority, and since companies are only as successful as the people within them, it's important to find, hire and retain quality candidates and top performers. Implementing a strong and efficient talent management system can help with attracting and retaining top talent as well as making a bottom-line impact on productivity.
Benefits
Obvious benefits of having a talent management solution are: streamlined HR operations and the integration with core HR software or Human Capital Management (HCM) suites that provides a suite of functions for payroll, benefits, time and attendance, etc. But here are some others you might not have thought of:
Improved hiring techniques
Employee lifecycle support
Development of employees
Access to accurate data leading to smarter business decisions
Improved cultural connections
Employee engagement
Top talent retained
Simplified recruiting and onboarding
Better L&D
Related Articles:
---
Looking for more? Download our talent management buyers guide and check out the top-24 products available in the market with full page vendor profiles, key capabilities and questions to ask yourself and the vendor before purchasing a talent management solution. For those just starting the talent management software search process, this is truly the best resource to help get you going.

Latest posts by Elizabeth Quirk
(see all)