Managing your diverse pool of talent can sometimes be a daunting task in an agile workplace, especially since agile is transforming how organizations hire, develop, and manage people. Generally speaking, agile working refers to a way of working in which an organisation empowers its people to work where, when and how they choose – with maximum flexibility and minimum. In a Deloitte survey, 79% of executives rated agile performance management as a high priority.
So, as companies become increasingly more agile, HR and management tasks sometimes struggle to adapt to the new pace and workflow of this environment. The processes and functions of talent management must adapt and be just as flexible as the project management processes.
One of the best ways to manage this talent pool in an agile environment is through a talent management system. A talent management solution, which should be your company's one-stop-store for answers and guidance, has the potential to transform the way a company manages their talent, which eventually will help boost the confidence and motivation of employees.
What is a Talent Management Solution?
Talent management software encompasses all the talent management suites, integrated HR systems and other all-in-one HR tools that attempt at doing it all: recruiting, training, payroll, scheduling, benefits, etc. These systems are integrated software solutions built to track and manage the recruitment, professional development and performance of employees and potential candidates. Talent Management platforms enable the automation of all the processes within the talent management realm and simplify workflows for HR and the company as a whole.
A Talent management solution can also smooth the flow of information across HR, payroll, and benefits administration. This sharing of data can enable your business to better innovate and your employees to better perform. It doesn't only help HR administrative needs however, talent management is a business strategy, so the software simplifies business processes and allows room for improvement in the top talent in the company.
According to Robin Singh, technical support executive, in an agile work environment, HR needs to be an adaptable department that is responsive to the fast-changing environment. Projects can change in an instant, and employees can be brought on or let go in reflection periods. HR sometimes must work quickly to manage a moving talent pool, as well as attract more talent to the team.
With that being said, HR professionals need to provide hiring, professional development, and performance management in ways that are responsive to the ongoing changes in the culture and work style of the organization. By using a flexible, accessible talent management solution, your HR team can keep knowledge current and accessible as the company or project evolves.
What about Knowledge Base Software?
Singh is currently a resident knowledge management expert at ProProfs and argues that you can use an internal knowledge base as a talent management function by identifying and documenting essential skills to be developed in all employees, as well as improve your recruiting process by using job descriptions based upon the knowledge shared by high performing employees.
"For true alignment to happen, your strategic goals and business objectives must be apparent throughout your company. An internal knowledge base allows managers to access the goals of other departments, which can increase transparency, reduce redundancy, and execute strategy faster," says Singh. "Departments can work together with the common understanding that HR and Management have the same approach and strategy for talent management. This centrally located information can ensure the functional departments understand the culture of each department and have a greater understanding and empathy for the work they do."
Even if you are hiring an experienced employee with a great deal of experience, you still have to introduce them to your company. A talent management suite has onboarding and training capabilities that makes the process much easier by offering videos, infographics, quizzes, and everything else a new employee needs to learn.
Finally, Singh writes:
Think of the simplicity of being able to email out one link that would take employees to the documentation and references that they needed. By using online documentation software, you can add this simple process easily into your talent management process. If your policies and procedures are hard to access, it's like that employees won't use them, or update them as frequently as needed. Frustrated employees may even skip the process and head to HR, which can cost both the employee and the HR representative time that can be better spent on projects. An internal knowledge base software avoids this and empowers the employee to become self-sufficient, independent, knowledgeable, and ultimately, a more efficient worker.
Becoming more agile with talent management functions doesn't mean embracing chaos. In fact, it can create a more stable environment with an internal knowledge base that provides the backbone needed to build success. Being adaptable, agile, and responsive is the future of the modern business, and your talent management techniques are no exception. Basing your management system on an internal knowledge base software will transform the way your organization manages talent, which ultimately, transforms the way your company runs.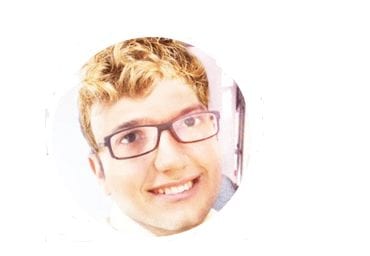 Robin is a Technical Support Executive. He is an expert in knowledge management and various Knowledge base tools. Currently, he is a resident knowledge management expert at ProProfs. In his free time, Robin enjoys cycling and skydiving.
---
Looking for more? Download our talent management buyers guide and check out the top-24 products available in the market with full page vendor profiles, key capabilities and questions to ask yourself and the vendor before purchasing a talent management solution. For those just starting the talent management software search process, this is truly the best resource to help get you going.

Latest posts by Elizabeth Quirk
(see all)