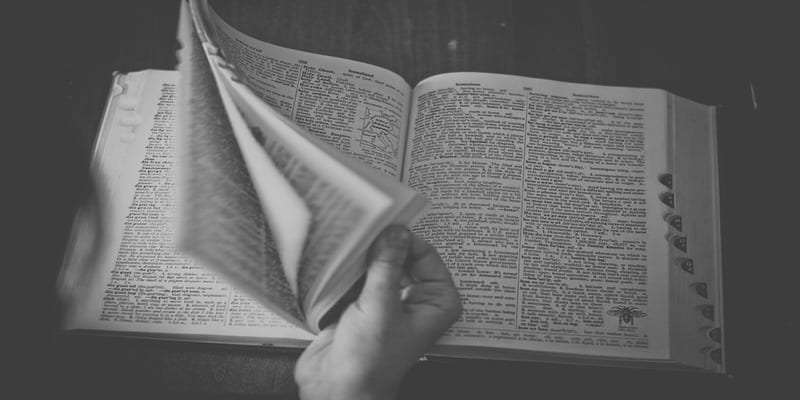 As an HR professional, you're probably already using some sort of software application to manage employees within your organization, but if you aren't – how are you supposed to know which kind you need? There are so many different types of HR software available today, from employee engagement software to attendance tracking software. When it comes to selecting one for your organization, staring at a wall of various software recommendations can be overwhelming.
On top of that, words like HCM, HRIS or HRMS are usually toss together regularly, but what do they actually mean? And how do they vary from each other? What the difference between HRIS, HCM and HRMS? By knowing what these terms represent and what you're likely to get by funding in any of the systems that they represent, you'll have an easier time choosing the right solution.
In this light, the editors here at Solutions Review have searched the web high and low for content regarding the topic in order to provide this glossary. In her article titled, "The HRIS Reference Guide," Emily King, founder of online small business community and a co-founder of national enterprise campaign DigitalTraining Britain, discusses what these terms mean and explains them in detail. Below, we've picked out some of the most important content regarding this topic, but we encourage you to read her article in full here.
HCM / HRMS / HRIS
HCM, or human capital management; HRMS, or human resource management software; and HRIS, or human resource information system, are all words that are used to define software that incorporates cloud computing, databases and other components to create an overarching solution for controlling all workforce administration needs. If you've followed the progression of HR software at all, you'll quickly note that these systems combine elements that were once marketed as standalone solutions, however, are now bundled together to create a streamed human support software resolution.
"For all purposes and intents, HCM, HRMS and HRIS all express the same thing. Why are there divide terms at all, then? It's most possible due to the rapid construction of these technologies, which prompted the sudden improvement of different terms all at once," explains King.
HCM vs. Workforce Management
HCM points to the overall approach that a company takes to achieving its most valuable asset: its people. HCM is a people-centered way to making the most of a company's human resources, and applies to both the strategic and technological details needed to address a wide range of HR-related projects. According to King, HCM offers businesses the ability to know and analyze human resource data to make better strategic organizational decisions.
HCM solutions often encompass actions such as recruiting, salary and benefits, talent management, time and attendance, and other employee-related methods. Overall, proper HCM plans can help organizations strategically control their workforce productivity.
Workforce management (WFM), on the other hand, is an integrated set of processes that a company uses to optimize the productivity of its employees. WFM involves effectively forecasting labor requirements and creating and managing staff schedules to accomplish a particular task on a day-to-day and hour-to-hour basis.
Brian Westfall, Senior Content Analyst at Software Advice, defines WFM software as solutions that automate the full spectrum of processes required to effectively distribute workers and track time/attendance. There are integrated suites available to streamline the process, allowing managers to spend less time filing paperwork and more time ensuring their operations run smoothly and efficiently.
Talent Management Software
Talent Management Software (TMS), generally speaking, is a technology tool used by HR professionals to manage employees within an organization. Closely related to HR software, Gartner Inc., defines TMS as an integrated set of applications that support an organization's need to plan, attract, develop, reward, engage and retain talent. Such applications include workforce planning, talent acquisition & onboarding, performance appraisal/assessment, goal management, learning management, competency management, career development, succession management & compensation management. 
As TMS encompasses all the talent management suites, integrated HR systems and other all-in-one HR tools that attempt at doing it all, these systems are integrated software solutions built to track and manage the recruitment, professional development and performance of employees and potential candidates. Talent management platforms enable the automation of all the processes within the talent management realm and simplify workflows for HR and the company as a whole.
A talent management solution can also smooth the flow of information across HR, payroll, and benefits administration. This sharing of data can enable your business to better innovate and your employees to better perform. It doesn't only help HR administrative needs however, talent management is a business strategy, so the software simplifies business processes and allows room for improvement in the top talent in the company.
If you find your organization or HR department struggling to keep up with competitors or find it difficult to track your employees lifecycle, it may be time to implement a talent management solution.
---
Looking for more? Download our talent management buyers guide and check out the top-24 products available in the market with full page vendor profiles, key capabilities and questions to ask yourself and the vendor before purchasing a talent management solution. For those just starting the talent management software search process, this is truly the best resource to help get you going.

Latest posts by Elizabeth Quirk
(see all)