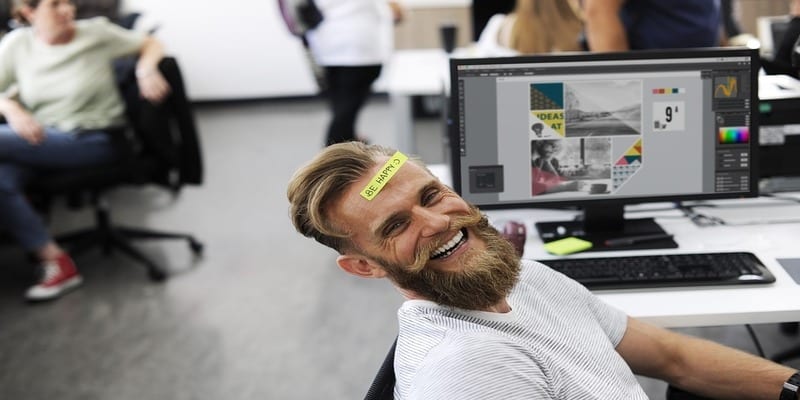 Talent Management software is a technology tool used by HR professionals to manage employees within an organization. It's used by companies and HR professionals to deliver online educational courses to their employees to boost their skills. They can also utilize the system to develop a large pool of learning resources for their trainees and create appropriate learning conditions for each participant.
Closely related to HR software, Gartner Inc., defines talent management software as an integrated set of applications that support an organization's need to plan, attract, develop, reward, engage and retain talent. Such applications include workforce planning, talent acquisition & onboarding, performance appraisal/assessment, goal management, learning management, competency management, career development, succession management & compensation management. 
Key Features That Can Transform Your Organization
Talent Acquisition / ATS
Talent acquisition is the process of hiring talent. In a deeper sense, it refers to employment brand management; candidate relationships; sourcing; referral; application tracking; global talent pool development, and background checking. An Applicant Tracking System (ATS) is a type of application that enables the electronic handling of recruitment needs: sourcing job applicants, tracking candidates, etc.
ATS can help with job requisition management, social media publishing, job search site posting, resume management, candidate searches, applicant tracking, task creation and delegation, plus so much more. An ATS can be implemented or accessed online on an enterprise or small business level, depending on the needs of the company and there is also free and open source ATS software available.
Performance Management
Performance management is the process of creating a work environment or setting in which people are enabled to perform to the best of their abilities. Performance management aids you in tracking, measuring, evaluating and rewarding employee performance and productivity – ensuring goals are met or trending issues are addressed preemptively.
Training / Leadership Development
Even if employees are good at their jobs, ongoing training will be needed to help them stay on top of the latest marketplace trends, techniques, technologies, and other factors that will impact their day-to-day activities. Additionally, those staff members that demonstrate leadership qualities, or those with a desire to get ahead in the organization, will want educational opportunities that will help them expand their skills and prepare them to take on additional responsibilities. A talent management solution can help businesses promote ongoing learning at all levels of the business, giving employees the chance to perform their jobs better and advance further in the organization.
Learning Management 
A talent management solution is able to plan and assist with employee training in new skills, often to prepare employees for new and/or higher level positions. Succession planning is associated here as well. Succession planning is the identification and development of internal employees with the potential to fill key business leadership positions in the company. Many talent management solutions can help with ranking candidates, manage and update employee profiles as well as assign learning and development (L&D) goals to candidates.
Compensation Management
A talent management solution involves a compensation management feature, which helps in determining employee pay grades (salary, bonuses, commission, etc.) based on performance metrics. Compensation management makes a company vigilant: it drives managers to be on the lookout for star performers who must be given rewards for their efforts, which ultimately decreases the risk of losing a valuable employee. Talent management software can offer planning support, advice, alerts and real time reviews to simplify, align and automate the compensation planning process.
Benefits
Talent management software can smooth the flow of information across HR, payroll, and benefits administration. This sharing of data can enable your business to better innovate and your employees to better perform. It doesn't only help HR administrative needs however, talent management is a business strategy, so the software simplifies business processes and allows room for improvement in the top talent in the company.
Furthermore, talent management software manages the employee lifecycle, and the insight it provides is more than valuable for developing recruitment criteria. Talent management systems can improve your hiring techniques, retain top talent, improve important business decisions and so much more.
---
Looking for more? Download our talent management buyers guide and check out the top-24 products available in the market with full page vendor profiles, key capabilities and questions to ask yourself and the vendor before purchasing a talent management solution. For those just starting the talent management software search process, this is truly the best resource to help get you going.

Latest posts by Elizabeth Quirk
(see all)