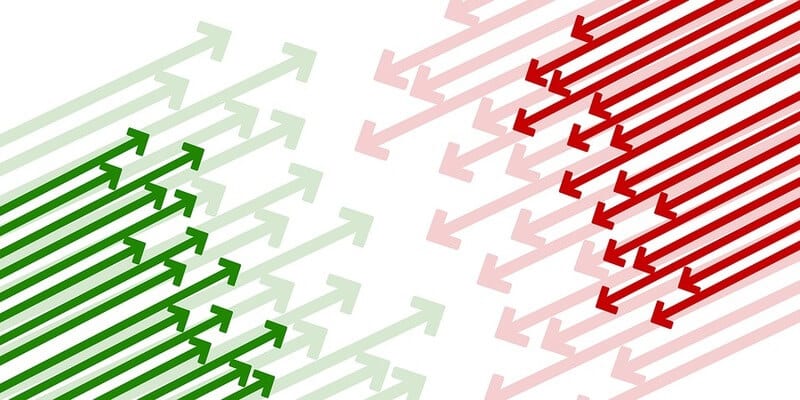 As an HR professional, you're probably already using some sort of software application to manage employees within your organization, if you aren't – how are you supposed to know which kind you need? There are so many different types of HR software available today, from Human Capital Management (HCM) software  to employee engagement or attendance tracking software. So when it comes to selecting one for your business, staring at a wall of various software recommendations can be overwhelming.
With that in mind, the editors here at Solutions Review have searched the web high and low for content regarding the topic in order to shed some light on the differences between Talent Management Software and HCM Software – the two biggest HR management applications.
What is Talent Management Software?
Talent Management Software is a technology tool used by HR professionals to manage employees within an organization. Closely related to HR software, Gartner Inc., defines talent management software as an integrated set of applications that support an organization's need to plan, attract, develop, reward, engage and retain talent. Such applications include workforce planning, talent acquisition & onboarding, performance appraisal/assessment, goal management, learning management, competency management, career development, succession management & compensation management. 
Talent management platforms enable the automation of all the processes within the talent management realm and simplify workflows for HR and the company as a whole. Therefor, they smooth the flow of information across HR, payroll, and benefits administration. This sharing of data can enable your business to better innovate and your employees to better perform.
"These functional components align with the key human capital management (HCM) processes of plan to source, acquire to onboard, perform to reward & assess to develop. The talent management market is boosted by functionality to improve workforce engagement & collaboration, as well as to provide greater analysis and even predictive insights to improve decision making around workforce actions. It supports a variety of capabilities and are typically composed of four or more of the stated applications: workforce planning, recruiting, onboarding, performance and goal management, learning management, career, succession planning, & compensation management," Gartner adds.
How Can You Benefit From Talent Management Software?
What's great about this kind of software tool is that TMS can be segmented on the basis of employee sizes and revenues of the company into small businesses, medium-sized businesses and large enterprises. It is able to provide customized solutions considering the localized needs, cultures, languages and workforce dynamics. This kind of flexibility gives organizations a competitive advantage and allows for increased business profitability.
It doesn't only help HR administrative needs however, talent management is a business strategy, so the software simplifies business processes and allows room for improvement in the top talent in the company. If you find your organization or HR department struggling to keep up with competitors or find it difficult to track your employees lifecycle, it may be time to implement a talent management solution. Here are 5 reasons why your company needs a Talent Management Platform and the top 5 benefits of having one.
What is HCM Software?
HCM software is defined as being a suite of software, databases, and cloud computing which provide an all-encompassing solution for managing every aspect of a workforce. These systems offer an array of applications designed to assist in the acquisition, tracking and development of employees – effectively automating and streamlining processes.
What's great is HCM software focuses on both the administrative side of HR and the strategic side of the business, therefor helping organizations to maximise business value through its people. According to Dave Rietsema, the goal of an HCM solution is to give a business owner control over each aspect of personnel and talent management. Some major points hit by nearly any well-respected system include:
Tracking contact information of both employees, applicants and potential hires
Work progress reviews
Pay histories, including bonuses and overtime
Identifying workforce needs and potential new positions required
Hours worked for each employee, including regular, overtime, telecommuting and consulting time
Benefit tracking
Career and employee goal tracking
Gartner Inc., states that HCM suites deliver functionality that helps organizations attract, develop, engage, retain and manage their workforces. To varying degrees, these solutions support a variety of HCM capabilities, including: HR administrative functions, HR service delivery, talent management, and workforce management.
How Can You Benefit from HCM Software?
Similar to talent management software, these systems are typically considered an enterprise software that is able to scale up or down depending on the size and the needs of the organization. The offers features such as time management and payroll as well as more advanced solutions such as performance management and employee engagement monitoring.
Final Thoughts
A talent management system is a specific software that deals with the functions like recruitment, performance management, learning and development, and compensation management. Whereas a HCM system encompasses in its arena all the things that the HR department is responsible for like retaining, hiring, administration, managing payroll, HR planning, recruiting/learning management, performance record, employee self-service, scheduling, absence management, analytics, employee reassign module and grievance handling.
Many businesses hesitate to invest in HR technology because they think it's expensive and unnecessary. The right tool, however, can be a great benefit to businesses if they choose the right solution that fits their specific and unique needs. Talent management or HCM software are both cost-effective ways of centralizing employee data and empowering HR.
---
Looking for more? Download our talent management buyers guide and check out the top-24 products available in the market with full page vendor profiles, key capabilities and questions to ask yourself and the vendor before purchasing a talent management solution. For those just starting the talent management software search process, this is truly the best resource to help get you going.

Latest posts by Elizabeth Quirk
(see all)