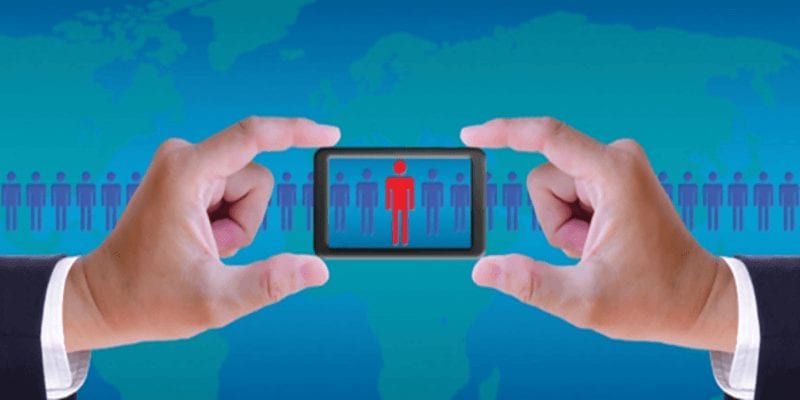 Written by Alexa Lemzy, customer support manager and content editor, TextMagic
Mobile devices are increasingly the average worker's primary or only device for browsing the internet and finding jobs. Even people who prefer to apply for jobs via their desktop will conduct a preliminary search on their mobile. If you want candidates to see your job first, it is vital to have a mobile-friendly recruitment strategy. Applicants may never know about a job offer that is only accessible via desktop. Today, far too many businesses do not prioritize mobile recruitment and have a careers site that functions poorly on a mobile. These businesses are losing candidates to more mobile-friendly competitors.
Beware of Career Apps
Your aim for a mobile-first recruitment strategy should be to simplify the process. Your careers app just creates additional hoops for candidates to jump through. Making potential employees download your app, create an account and fill in all their details is inconvenient and off-putting.
Besides the significant additional time to apply, candidates on the move may not download your app because of a poor connection or data charges. This eliminates one of the main advantages of recruiting on a mobile. Instead, focus on creating a mobile-friendly careers site and using mobile-friendly job search sites.
Create Mobile-Friendly Site Designs
Over 60% of online job applications are abandoned before completion. An easy-to-use, fast careers site is a crucial step in combating this poor completion rate. Slow-loading pages are one of the biggest reasons mobile users leave a site. 40% of users will abandon a website that takes more than 3 seconds to load. An online job application involves going through a few different pages, and it can become frustrating if pages don't load quickly. Worse, most potential employees regard a mobile-friendly approach to be an important component of a future-proof business.
If you can't do something as simple as getting your mobile careers site running smoothly, this does not instill confidence in your organization. As with any other aspect of your online presence, ensure there is visual consistency between desktop and mobile versions.
A user may visit on mobile then return on desktop, or the other way around. You want them to recognize they are in the right place immediately. Enable candidates to apply on your careers site using their information from as many job search sites as possible, such as their LinkedIn profile.
Use Talent Management Software
Talent management software streamlines your recruitment processes by unifying them into a single system. This can save your recruitment team time and making it simpler to post jobs, track applications and plan interviews. Your talent management software should offer the full range of functionality on mobile and desktop. This enables job seekers to apply whenever and wherever they are as soon as they find your opportunity. The same capability should exist for your team too, so they can manage recruitment from anywhere.
Take Advantage of Automated SMS
Integrating automated SMS with your recruitment strategy can speed up the hiring process and get responses from applicants. Use SMS to update candidates on the status of their application and reminders of their interview dates.
The average employer makes candidates wait a staggering 38 days to find out the result of their application. A talented and ambitious candidate will not wait over a month without applying for other positions. There is a good chance they will accept another offer rather than hold out for the possibility you might hire them.
Keeping candidates updated via SMS shows you are excited to have them join the team. It also ensures your job offer stays at the front of their minds. Even when an applicant is unsuccessful, a prompt response is still appreciated. This will keep the applicants' opinion of you positive. They may then share their positivity about your company with other potential hires, or apply again themselves in the future.
Enable Mobile for the Recruiting Team
Optimizing applying for a job on mobile is only half the battle. It is equally important to equip your recruitment team with the benefits of a mobile-first recruitment strategy. Enable your team to review and respond to applications from their mobile devices. This keeps your team updated on prospective employees at all times. Automatic texts can keep your managers up to date on applications and upcoming interviews even without an Internet connection.
Conclusion
For any aspect of recruitment on mobile, your number one concern should be making the application process as streamlined as possible. It is equally important to provide fast responses to candidates if you want to hire the best. Nobody applies to just one job and waits for the outcome. If you don't reply quickly, someone else will.
Finally, remember that if you want to attract young, tech-savvy workers, a mobile-first recruitment strategy is not optional. Without one, these candidates could see your business as behind the times, and not somewhere they can advance their career.
---
Looking for more? Download our talent management buyers guide and check out the top-24 products available in the market with full page vendor profiles, key capabilities and questions to ask yourself and the vendor before purchasing a talent management solution. For those just starting the talent management software search process, this is truly the best resource to help get you going.

Latest posts by Elizabeth Quirk
(see all)