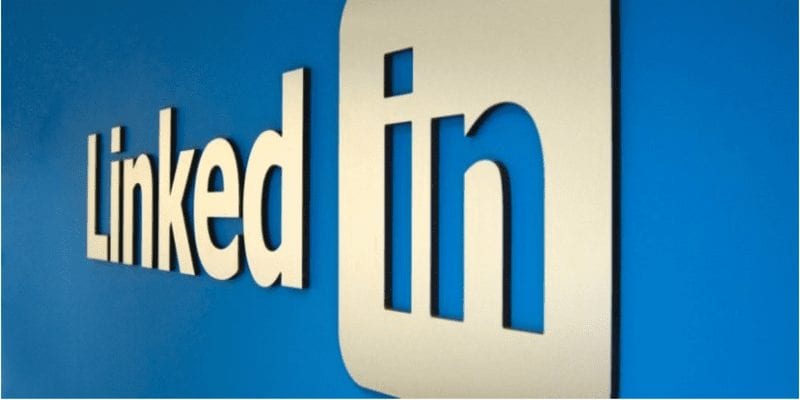 LinkedIn features more than 260 million monthly active users and remains one of the best places to share content on the web. More than 60 million of those users are senior level influencers and 40 million are in decision-making positions. If you are a business person who works in the talent management software market or you're an HR professional, or you're just looking for additional insights into what experts in the space are talking about, LinkedIn Discussion Groups are a great place to start. As a result, we've compiled a list of the top 10 forums to join to discover new insights, best practices and learn which software tools the experts are using in their daily operations.
Human Resources Management (HR, SPHR, SHRM, Recruiter, Resources Manager, Talent Strategy & Staffing)

This forum is considered to be a central hub for author's books, articles, white papers, podcasts, blogs, events and conferences. HR managers and directors across industries on talent, staffing, management, culture, leadership development, recruiting, training, compliance, performance, payroll and conflict resolution visit regularly to support members in projects, productivity, training, skills development, statistical software, organizational development, and more.
---
HR.com
This is one of the premier communities for HR and/or talent management experts to share, learn and grow professionally in the HR field. HR.com is a free website that is in business to help build great companies by connecting them to the knowledge and resources they need to effectively manage the people side of business. As the largest social network and online community of HR executives, this group provide thousands of worldwide members with easy access to shared knowledge on best practices, trends and industry news in order to help them develop their most important asset – their people.
---
The Recruiter.com Network #1 Recruiting, Career, Jobs, HR Social Media & Recruitment Business Group

WIth over 800,000 members, this group is another premier community for HR and talent management professionals to share best practices, industry news, white papers, and other helpful resources. The Recruiter.com Network LinkedIn group is managed by Recruiter.com. The forum serves as a single point of contact for job seekers, recruiters and hiring managers. Recruiter.com drives top talent to companies that want to hire them. This very active group discusses many topics ranging from talent acquisition, HR, recruiting, staffing, social media, HR tech and more.
---
Human Resources (HR) Professionals
As informal networking group for HR professionals to discuss the trends and issues affecting workforce management, this forum has over 200,000 members and counting. Discussion topics include talent acquisition, HR management, employee development, compensation & benefits, talent management and more. Powered by the team at HR Dive, HR Professionals group is considered to be a central hub for author's books, articles, white papers, podcasts, blogs, events and conferences within the space.
---
Human Resources Management & Executive Network
Connect with other leaders in this networking group exclusively for Human Resources Leaders (Managers to Senior VP's). This is an open forum to share, discuss and network with your management level peers. Being a member allows you to stay connected and informed in the latest HR information, trends and initiatives that can help you succeed in becoming a top executive business partner in your organization. It also provides you with up to date information on current HR Management position openings.
---
Social Networking for Human Resources
Social Networking for HR is exactly as it sounds, for anyone interested in social networking or social media (sites such as LinkedIn, Facebook, Twitter, etc) related to Human Resources, including talent management, recruiting and more. The purpose of this forum is to exchange ideas, best practices, resources, etc in order to share valuable insights.
---
HRcommunity – Global (HR, HRD, HRM, Change)
HRcommunity is a LinkedIn group for HR and change management professionals and managers looking to share insights related to HR, talent management, leadership, change management, strategy development, performance management and more. You can find all sorts of articles, white papers, videos, lists, trends and guides about HR technology here. Don't let the size fool you, it remains active and engaging, with its users regularly posting some of the most informative content.
---
HR Manager Talent Solutions
This group provides a forum catered to HR tech/talent management software users and customers. With topics ranging from blockchain, performance management solutions, cloud computing and, most importantly, talent management software, this is the ideal place for HR technology professionals to gather, connect with one another, share ideas, and network.
---
Human Resources – Recruiting for Startups
Another large one, this group is catered to HR, recruiters, executives, management, information technology professionals, sales, marketing, operations, accounting and more. The second part of the title, "Recruiting for Startups," implies that this forum is for job postings and job searches. While this is true, it's also a place for HR and talent management professionals to gather, connect with one another, share ideas, and network.
---
Talent Management
This group may be on the smaller side, but it still packs a punch! Since talent management is all the buzz in the industry, vendors have begun to build out their product platforms and move away from offering best of breed solutions to integrated solutions that manage the whole life cycle of your employee base. Most firms have an existing infrastructure that needs support, with many best of breed providers within their technology stack, that are not integrated. Join this group if you are an HR professional interested in managing all aspects of your talent.
---
So there you have it! The top 10 LinkedIn groups for HR and talent management professionals – join the discussion today!
Looking for more? Download our talent management buyers guide and check out the top-24 products available in the market with full page vendor profiles, key capabilities and questions to ask yourself and the vendor before purchasing a talent management solution. For those just starting the talent management software search process, this is truly the best resource to help get you going.
And don't forget to follow us on Twitter, LinkedIn and Facebook for all the latest in Work Tech space!

Latest posts by Elizabeth Quirk
(see all)