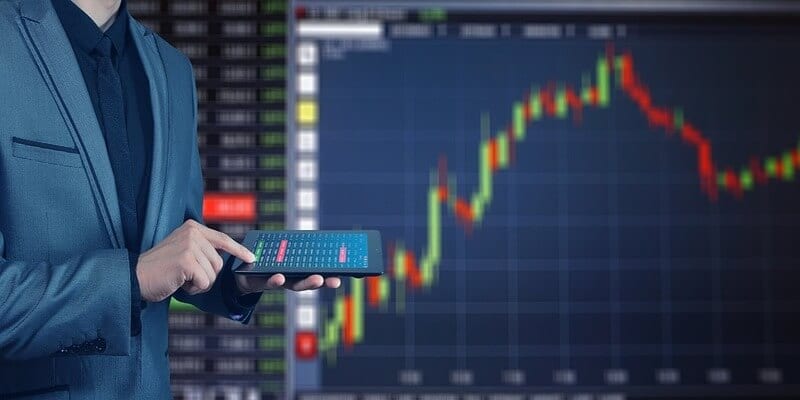 As businesses become more competitive and technologically advanced, the need to train, manage, and grow the workforce apart from the emphasis on the growth of their skill sets has become a top priority. As Kevin Simon puts it in his article, the "new-age work order" should be more about employees getting more connected and technology-savvy. In turn, this has put higher expectations on HR technology to be more flexible, robust and intuitive.
Areas such as recruiting, onboarding , asset management, attendance tracking, employee management, performance management, payroll , and other administrative functions has to be seamless with the new generation advancements that are to be integrated. These advancements will allow HR professionals to significantly reduce training budgets, resources and will enable them to give an informed decision to other business departments from the data they have at their fingertips.
Blockchain
Blockchain technology happens to be one of the most secure, and advanced forms of what's called, "distributed ledger technologies" or DLTs. It's a "ledger" because it keeps track of a list of transactions shared with people in a network. It's "distributed" because everyone in that network has an identical copy of this ledger, and they can see all the previous versions of it – like a shared Google document. Now every time a change has to be made, everyone can see the new edited version. The fact that its "distributed" this way grants reliability and security as it stores data that can't be altered without majority approval from the network.
Blockchain technology is well-suited for improving the hiring and recruitment process as well – it can provide quick and easy proof of education and work history verification. Blockchain verifies who worked on specific projects and their role in it. So as mentioned earlier, the decentralized public ledger allows employers to quickly and easily compare and assess potential hires' based on their verified ratings or reviews. Additionally, because clearly-defined scope of works can be written into smart contracts, compensation is also transparent and automatically paid out upon task completion.
Blockchain tech also holds the potential to quickly and reliably eliminate fraud by giving job seekers the potential to create a digital file of their educational qualifications, and on the other hand, permits employers to verify the accreditation of potential hires within minutes or hours at most. Traditionally, this process takes weeks to confirm. A trustworthy blockchain HR system can record employees' education, skills, training, and workplace performance and can create some of the major potentials on both sides of the employment relationship.
Mobile Platforms
It's a well-known fact that mobile technology is here to stay, however, many companies have not yet adjusted their talent management strategy to match. Mobile connectivity allows employees to access data from anywhere, at any time. Thus, not restricting their on-premise availability for different business functions like remote attendance, meeting schedules, interviews, etc.
Younger people are mobile-first – bringing an expectation to the workplace that they will be able to work how, where and when they want and using the device they prefer. To successfully manage, engage with and retain today's younger workforce, organizations need fully integrated mobile solutions that empower both managers and employees to manage their schedules, and provide and receive feedback from their mobile device.
Furthermore, a set of self-service mobile platforms (also, known as Employee Self-service) will allow users to execute multiple functions without any assistance, according to Simon. Implementing these technologies provide a crystal clear business edge to any organization.
Artificial Intelligence
As we all know, AI is taking the HR industry by storm – impacting job descriptions and redefining how HR and talent management professionals work. For instance, not only does AI speed up the sorting and filtering process for HR professionals by helping them scan resumes, but now, AI technology is humanizing the process by giving recruiters more time to talk to strong candidates. Additionally, recruiters are no longer separated by time and distance from candidates because chatbots can now answer simple questions across all time zones, resulting in more efficiency for HR professionals and faster responses for prospective candidates.
Hours of manual and administrative work are put into recruiting the right candidates for organizations. Being able to reduce the amount of time spent on screening candidates, allows for better HR productivity by focusing on building out candidate experiences. Advanced algorithms allow AI technologies to search for the most relevant skills, experience, and education; providing HR professionals with the most suitable candidates through automated resume screening. AI technology will help reduce gender, race, and ethnicity discrimination by diminishing human bias and providing an objective and data-driven view while also optimizing the screening process.
IoT
Today, businesses around the world are rising to the task of integrating IoT to different aspects of businesses such as marketing, manufacturing and human resources, amongst others. The Internet of Things (IoT) is defined as the network of physical devices and other items embedded with electronics, software, sensors, and connectivity which enables these objects to connect and exchange data. For HR professionals, having IoT helps generate data to help end-users to perform jobs and also indicate their performance. This gives an opportunity for decision makers to understand their workforce and create better experiences for them across the 360-degree spectrum.
According to the SHRM South Asia Blog, as IoT gets more integral to people, its relevance will be even more for the HR functions of various organizations. Enabling an organizational culture that thrives on the IoT will allow HR to implement employee benefits like flexi-timings, remote location working and continuous performance management in totality.
Machine Learning
Machine learning tools help HR and management personnel hire new team members by tracking a candidate's journey throughout the interview process and helping speed up the process of getting streamlined feedback to applicants, claims Daniel Faggella, founder and CEO at Emerj.
Attracting talent before hiring has also seen an upswing in machine-learning based applications in the past few years. LinkedIn is one example of a company using one of the most common versions of basic machine learning—recommending jobs. Other job-finding sites, including Indeed, Glassdoor, and Seek use similar algorithms to build interaction maps based on users' data from previous searches, connections, posts, and clicks.
---
Looking for more? Download our talent management buyers guide and check out the top-24 products available in the market with full page vendor profiles, key capabilities and questions to ask before purchasing. For those just starting the talent management software search process, this is truly the best resource to help get you going.

Latest posts by Elizabeth Quirk
(see all)