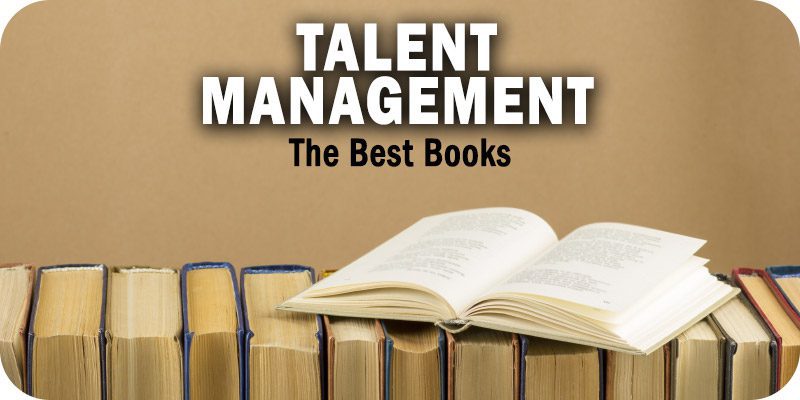 Our editors have compiled this directory of the best talent management books to read based on Amazon user reviews, ratings, and the ability to add business value. Solutions Review participates in affiliate programs. We may make a small commission from products purchased through this resource.
Sometimes, to advance technologically, it's helpful to look at an old-school approach. Talent management systems are essential for your organization, but you should ensure it's right for you and your team. While many free resources are available online (such as Solutions Review's best practices articles, directories, and buyer's guides), doing things the old-fashioned way can be beneficial.
With that in mind, the Solutions Review editors have taken the liberty of researching for you. We've carefully selected some of the best talent management books based on relevance, popularity, review ratings, publish date, and ability to add business value. Here they are in no particular order.
The Best Talent Management Books to Read
---
OUR TAKE:

The Second Edition of this book draws on contributions from industry experts, editors, and contributors to help readers learn more about applying critical talent management best practices in their business.
Description: Across over two hundred pages, the newest edition of Global Talent Management (GTM) splits its insights and educational material across three sections focusing on a different aspect of the talent management field. Topics covered include internal talent identification, developing leadership talent, employee turnover, employer branding, data analysis, virtual talent management, global employee management, the role of corporate HR in international operations, and more. The title is edited by David G. Collings, Hugh Scullion, and Paula M. Caligiuri, who all have extensive experience teaching, advising, and writing on global talent management.
GO TO BOOK
---
OUR TAKE: If you're looking for a

practical, real-world manual for improving your mid-level management skills, this book can help. Readers will learn crucial skills for attracting, engaging, retaining, and developing the talent of their employees.
Description: C-Suite leaders usually have plenty of resources to help them manage their employees, but middle managers don't always have access to those materials. That's where this book can help. Written by Larry Sternberg and Kim Turnage, two industry experts, Managing to Make a Difference provides middle managers with a roadmap for engaging, developing, managing, and empowering workers to achieve company and individual goals. The book is based on the philosophies, insights, and experience that Sternberg and Turnage have acquired throughout their careers and will help readers manage talent throughout their careers.
GO TO BOOK
---
OUR TAKE: This best-selling book is co-authored by the founder of LinkedIn and provides managers and executives across industries with the insights and skills they need to recruit, manage, and retain employees who will make their company succeed.
Description: Readers who pick up this best-selling book from Reid Hoffman (one of the co-founders of LinkedIn), Ben Casnocha (frequent author and speaker), and Chris Yeh (a renowned entrepreneur, writer, and mentor) will learn how to establish a better, more modern employer-to-employee relationship that reflects the constant innovation and change in today's workplace economy. The top-rated, bestselling book has nearly 600 reviews on Amazon and an average score of 4.3 stars, making it a proven, accessible gateway for professionals of all experiences to improve their insights into an evolving talent management ecosystem.
GO TO BOOK
---
OUR TAKE: Written by Grant Botma, this popular title will provide the insights you need to improve your hiring and talent management practices to ensure you have a reliable top-performing team.
Description: This book is written for active entrepreneurs and talent managers looking to transform their hiring practices, recruit top performers, and confidently retain talent capable of handling day-to-day tasks. The book comes from Grant Botma, the founder of Stewardship, who has won multiple awards for his leadership abilities. Subjects covered in the book include what attracts the best talent (hint: it's not always the highest compensation packages), how to keep employees happy, and what practices employers can implement to hire, manage, and retain better people.
GO TO BOOK
---
OUR TAKE: With The Talent Manifesto, author RJ Heckman has written a book to help you improve the ways you generate data that informs and improves the talent strategies you use to recruit and retain employees.
Description: Companies across industries are experiencing more disruption than usual, which means it's more crucial than ever that they invest in strategies that successfully recruit, develop, and retain employees. Written by RJ Heckman―a Vice Chairman for one of the world's largest talent advisory and executive search firms who has over thirty years of industry experience―this title will help readers redesign their HR strategies, optimize their perception of talent management strategies, deliver high-performing business results, and measure the contributions those strategies provide to the company.
GO TO BOOK
---
OUR TAKE: Pulling from an extensive collection of research, this title will show you how organizations can engage employees during disruption and make smarter, future-focused workforce decisions.
Description: Sarah Sladek—the best-selling author and CEO of XYZ University—has written a book that uses insights from her years of industry experience and data from industry research to help readers learn how to improve their employee recruitment, engagement, management, and development strategies. Her book explores what the "Talent Economy" is, how it's affected the workplace, and what employee job satisfaction, turnover, and profitability look like in this new era. Readers will also learn how to develop talent management strategies that lessen the gap between talent and development practices.
GO TO BOOK
---
OUR TAKE: This in-depth textbook includes over seven-hundred pages of insights to introduce you to the fundamental of talent and human resource management best practices you need to kickstart your career's momentum.
Description: Written by Tayla Bauer, Berrin Erdogan, David E. Caughlin, and Donald M. Truxillo—all industry experts with extensive experience using and teaching HRM best practices—this comprehensive title will help active and aspiring professionals use data to make smarter, strategic workforce decisions that give them a competitive advantage in their industry. Alongside a wealth of industry insights and best practices, the book also includes multiple examples illustrating essential human resource management concepts and theories that students and professionals should know.
GO TO BOOK
---
---
OUR TAKE: As one of the established "go-to" guides for HR professionals, this popular book will help you learn how to create a roadmap for developing talent management strategies that engage and retain the best employees for your brand.
Description: With over seven-hundred pages of expert advice, this top-rated book will help HR professionals, managers, and leaders learn how to build and use talent management programs that develop a "culture of excellence" for their businesses. The Third Edition introduces several new chapters and updates to provide readers with up-to-date insights on identifying, recruiting, positioning, and developing highly qualified employees who can help companies meet and exceed their business requirements. The title is written by Lance A. Berger and Dorothy R. Berger, partners of Lance A. Berger & Associates.
GO TO BOOK
---
OUR TAKE: Marc Effron and Miriam Ort's straightforward, easy-to-follow book can help you improve your ability to identify, hire, engage, and invest in employees who can bring meaningful change to your business.
Description: Talent management professionals who pick up this approachable book from industry experts Marc Effron and Miriam Ort will be introduced to a simple and scientifically proven approach to developing better business leaders. For example, readers will learn how to identify high-potential talent without complex assessment, improve their ability to generate 360-degree feedback for their employees, grow the number of "ready now" successors for specific roles, and see firsthand how to reduce the time it takes to implement better talent-building processes, all while ensuring their operations remain transparent and scalable.
GO TO BOOK
---
OUR TAKE: Learn how to improve your company's ability to attract and retain employees with this top-rated book from Mark Millar, the VP of Performance for Chick-fil-A.
Description: This book from Mark Millar—the acclaimed VP of Performance for Chick-fil-A and frequent leadership consultant—is part of The High-Performance Series, a collection of titles Millar has written to help existing and up-and-coming leaders set themselves up for success. In this title, Millar zeroes in on the tools, best practices, and processes leaders can use to hire, retain, and nurture the type of talent that help their company meet and exceed expectations. The book is an easy, compact read, too, so busy professionals should have no problem fitting it into their busy schedules.
GO TO BOOK
---
OUR TAKE: If you want to build and maintain a thriving company culture, this book from industry leader Dee Ann Turner can help. 
Description: The most important decisions a leader makes for their company are almost always about people. That's something industry expert Dee Ann Turner has learned from her thirty -three years of experience recruiting, training, and retaining top-performing employees in the competitive restaurant industry landscape. In this book, she shares her insights into how businesses can nurture internal company relationships, maintain customer loyalty, and develop, sustain, and grow a company culture that attracts and retains "world-class talent." With an average rating of 4.8 stars after 200+ customer reviews, this is one of the highest-rated books on this list.
GO TO BOOK
---
OUR TAKE: The 10th Anniversary Edition of this bestselling, top-rated book will give you all the tools, insights, and tips you need to navigate (and succeed in) today's complex and ever-evolving business environment.
Description: Written by Sharon Armstrong and Barbara Mitchell, this bestselling book has nearly 1,000 reviews on Amazon and a 4.6 rating, making it a surefire bet for anyone looking to improve their HR management skills. The book contains over two-hundred pages of insights on relevant topics like attracting talented employees through social media recruiting, identifying (and avoiding) legal pitfalls, training an inclusive multigenerational workforce, providing compensation packages that employees want, streamlining onboarding practices, and improving processes so new and existing employees can maintain their momentum.
GO TO BOOK
---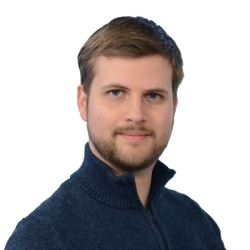 Latest posts by William Jepma
(see all)