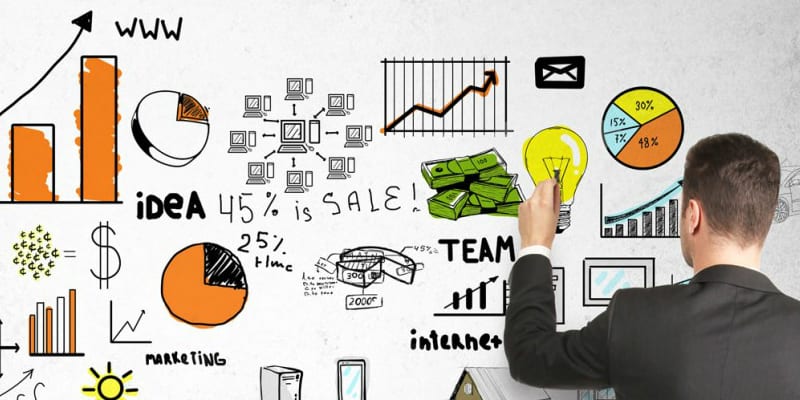 Agility is one word that packs a punch in operations. Nearly every business leader today is set on creating a more agile business, promoting an adaptable and flexible environment that can respond to changing business needs on a dime. Business agility is near impossible though without an agile IT team to support it.
Along with storage, networks are also making their way to the cloud. SD WAN is a network that is defined by IT policies through software. Unlike traditional network operations SD WAN allows for insight into business operations. Because the network is coupled so closely with business policies, those policies are able to automate configuration changes.
If you're looking to convince your boss to implement SD-WAN at your organization, here's what you need to know.
Improved Productivity
When all data is backhauled to a central data center, you can expect a significant amount of application latency. While this latency could be acceptable for a remotely accessing an application, accessing that application while hosted in the cloud can result in poor app performance.
SDX Central writes "some more advanced SD-WAN solutions provide local cloud-breakout capabilities, allowing policy-based decisions on what traffic to backhaul to a centralized location for deeper inspection, and what traffic can go directly to the Internet with minimal risk."
Network Abstraction
Since SD WAN provides an overlay across a physical network infrastructure, any network disruption is minimized at the application level. Without needing to worry about physical connectivity across multiple locations, SD WAN allows IT teams to manage those connections with more abstraction, saving time and money while also increasing application availability.
Frees Up IT Teams
Objectively SD-WAN is easier to manage, which means that your IT teams will be thanking you. With less time and money being spent on managing your network, your IT teams will be able to relocated their efforts to more pressing issues.
Business Continuity
This is possibly one of the greatest reasons to making the leap to SD-WAN. With that being said, a connection depending on a single network creates a single point of failure for an application. If that connection does fail, any remote office that depends on that office will be off-line. SDX Central notes "SD-WANs limit that risk by giving the remote office the ability to access applications across multiple services simultaneously including broadband Internet connections, with or without an MPLS leased line being active."
Security
It's well established that security is always at the forefront of an IT team's mind. A major benefit of SD-WAN is increased segmentation. With SD-WAN each of your critical applications and devices are able to be stored in a separate segment. Additionally, many SD-WAN products are able to create multiple L3 VPNs and offer end to end segmentation.
For top Tips on SD-WAN migration, check out our guide.

Latest posts by Doug Atkinson
(see all)