When Does Dense Become Too Dense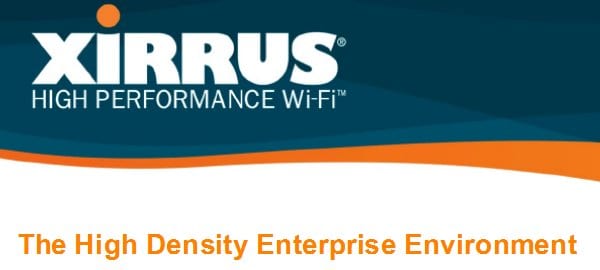 Simon Hollister, a Regional Director at Xirrus pulled together this presentation for the IP Expo Online. It explores. As the number of wireless devices on the network continues to increase, performance, bandwidth and reliability are impacted. Fortunately, with advances in wireless network design and next-generation architectures, wireless networks can be designed properly to ensure a successful wireless experience for all users.
For information on the top 802.11ac solutions, check out our latest Buyer's Guide:
Easy, side-by-side comparison of the top 802.11ac wireless vendors
Descriptions of each solution and their strengths
Important questions to ask yourself and potential vendors when considering a solution
Market overview of the current 802.11ac wireless space
Download Now
Related
Doug Atkinson
An entrepreneur and executive with a passion for enterprise technology, Doug founded Solutions Review in 2012. He has previously served as a newspaper boy, a McDonald's grill cook, a bartender, a political consultant, a web developer, the VP of Sales for e-Dialog - a digital marketing agency - and as Special Assistant to Governor William Weld of Massachusetts.