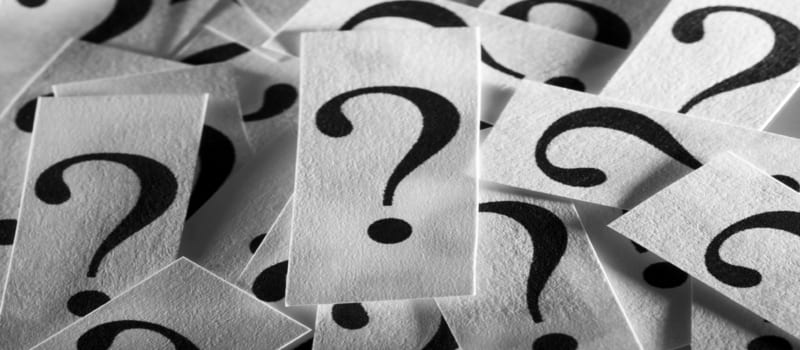 Data Integration tools are perhaps the most vital components to take advantage of Big Data. Enterprise organizations increasingly view Data Integration solutions as must-haves for assistance with data delivery, data quality, Master Data Management (MDM), Data Governance, and Business Intelligence and Data Analytics. With data volumes on the rise and with no real end in sight, businesses are leaning on integration tools more and more to meet all of the data consumption requirements for vital business applications. The main function of Data Integration is to give organizations the ability to gain consistent access to their most important data, no matter where it lies, whether virtually or physically, whether on-premise, in the cloud, or in some other disparate location. Here are the top questions you should be asking yourself before making a decision on which offering is right for your organization:
1. Why is a Data Integration tool necessary to my organization?
What your company needs a program to do will determine many of the technical requirements of the Data Integration solution that best suits you. Will you require real-time data access and transfer? How much data will you need to move and how quickly? Can you afford some downtime on source/target systems, or do you need them running at all times? Note that all these data requirements are based on your technical and business needs so that you can compare them with what specific vendors have to offer.
2. What kind of data do I need to analyze?
Is the majority of your company's data transactional in nature? Is it all structured? If so, a traditional or "legacy" tool may be right for you. If the bulk of your data streams to your storage framework in real-time via embedded product sensors, social media, computer applications and online customer feedback, then a solution that can integrate with the likes of Hadoop, Spark, and NoSQL is going to be the best fit for you. Be sure to take into account the types of data that run through your business and then match that up with the appropriate provider.
3. What are my data sources and where are they located?
The basic elements of Data Integration revolve around moving data from sources (applications) to targets (data warehouses, Hadoop, etc.). Much of what is powering the Big Data movement is the massive data being collected in the cloud through very large Software as a Service (SaaS) solutions like Salesforce.com. Some solutions listed in this guide specialize in the integration of cloud application data with on-premise systems to ensure that your users can access complete, current, and accurate data. Make sure the kind of integration you require is being offered by the vendors you are considering.
4. Cloud, on-premise, or both?
A hybrid approach to Data Integration is a growing trend in the enterprise market as it provides organizations the ability to execute integration in both on-premise and cloud environments. Thus, organizations are able to interchange data to and from either framework as a way to gain business agility to their integration infrastructure and manage cloud data delivery and address the need for data sharing between cloud environments. On-premise integration is certainly not dead, but a hybrid approach will set your organization up nicely for the future, even if cloud exposure is currently limited.
5. Are data quality and Master Data Management feature considerations?
It's one thing to use an ETL tool to move data from one storage medium to another. It's an even different thing to replicate a data source for use elsewhere. Most importantly, though, you'll want to make sure that the appropriate data gets moved to the right place so it can be analyzed in a fashion that will yield actionable insights. As mentioned earlier, the most comprehensive Big Data solutions today include data quality and MDM capabilities in one form or another. With MDM as the umbrella, data governance and management tools are going to be essential to you if you capture data from a wide variety of sources.
For the top five questions to ask vendors before signing on the dotted line, click here.
Timothy is an enterprise technology writer and analyst at Solutions Review, covering Business Intelligence and Data Analytics, Data Integration and Data Management. He holds a Bachelor of Arts Degree in History from the University of Massachusetts Lowell. Timothy believes that data can allow us predict things about our future, just as history has aided in the uncovering of our past.
Latest posts by Timothy King (see all)