Best Practices Series: Embedded Analytics
Vendor Selection Guide
A holistic evaluation criteria for your
OEM analytics project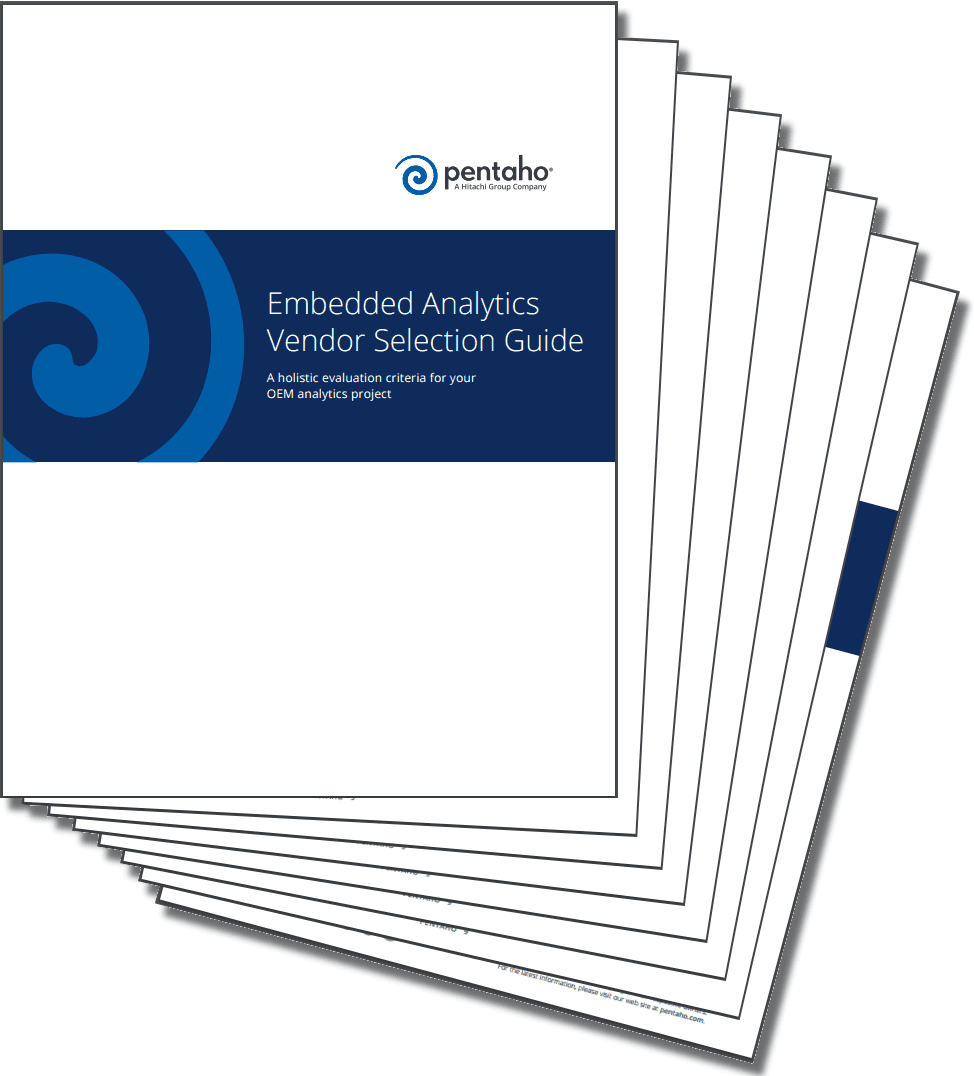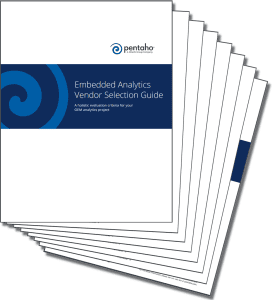 Integrating a rich analytics offering into your software product can bring substantial benefits, including enhanced competitive differentiation, increased customer satisfaction, and the ability to tap new markets for growth.
Further, when compared to a 'build in-house' approach, embedding analytics often requires a much lower investment of time and development resources, resulting in superior time-to-value for the analytics initiative.
This document from Pentaho is intended to help product leaders cover all the bases during their embedded analytics evaluation. Vendor evaluation guidelines have been categorized into 6 areas:
Data Access, Integration, and Management
End User Analytics Functionality
Embedding Analytics into the Application User Interface
Deployment and Security
Extensibility, Customization, and Transparency
Services, Support, and Vendor Experience

Register now to download this Vendor Selection Guide from Pentaho.