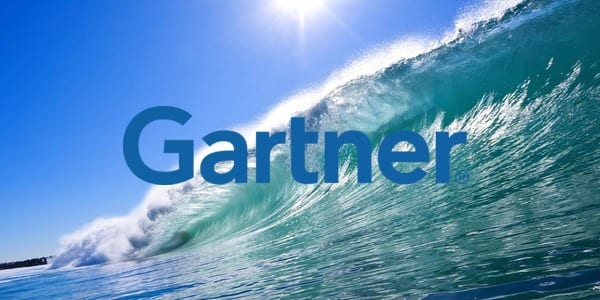 The Information technology research and advisory firm Gartner has released the latest iteration of its Cool Vendors report on the Internet of Things. The ten-page report, priced at $495 USD, names five cool vendors that CIOs, IT leaders, and decision makers who build IoT solutions should keep an eye on.
Gartner found there to be enough interest in IoT to legitimize is as a concept that could have a sizable impact on companies in the enterprise. Those organizations want to gain a better understanding of the requirements, building block technologies, and business models incorporated with IoT. A key requirement for IoT projects is a secure connection to IoT endpoints, and many organizations are developing platforms that leverage gateway-based architectures that connect these endpoints.
The five following providers were named Cool Vendors in the 2015 report:
Axiros: "Axiros is a software provider of a horizontal, cloud-delivered IoT platform and agent stack for embedded systems that initially proved its scalability by provisioning and managing large numbers (in third-party performance tests they demonstrated 100 remote procedure calls per CPU/Core) of industrial OT and other IoT projects in the telecommunications market. Founded in 2002, it has since developed key vertical market expertise for the utility and consumer smart home industries. Thus, the company is not just a provider of a vanilla IoT platform, but rather is an experienced IoT platform vendor that has proven its vertical market capabilities in the complex European marketplace."
Ayla Networks: "The company has built a cloud-centric IoT platform that is optimized for greenfield projects or relatively simple retrofit environments. This enables Ayla to quickly bring manufacturers' connected products online and for manufacturers to gain valuable insight from the data generated from the connected devices. Thus, Ayla Networks solution helps its customers connect things such as appliances, consumer electronics, HVAC systems and other home and building devices with minimal effort, while at the same time providing an extremely cost-effective solution."
Concirrus: "Concirrus' mission is to bring order and discipline to IoT technology and deliver it as a simple service for a monthly fee (including access to 24/7 monitoring operations center and related services). Concirrus handles the entire configuration, data management, platform application programming interface (API), device management and setup of its Connect platform — and provides services to help customers apply the solution to their business. For example, Concirrus works with customers from business planning to solution implementation to choose and implement the most appropriate hardware and also develops and integrates custom software."
Sansa Security: "What makes Sansa Security cool is its focus on the concept of trust as the centerpiece of its design. By emphasizing the need for creating trust layers at key points across the IoT (and mobile device) business moment, the company is able to focus relevant services as required, whether it is content protection, command and control, cryptography, provisioning or delegation. Additional levels of trust are possible via additional capabilities applied at key points of the silicon, the network and the application. Sansa already has important relationships with hardware makers, service providers and enterprises that many vendors that wish to be in IoT cybersecurity do not have."
Sigfox: "Sigfox is one of the companies setting up global cellular connectivity of IoT designed for low throughput communication. This dedicated cellular network based on ultra-narrow band (UNB) technology is suitable for billions of connected nodes such as sensors or actuators that require low bandwidth to transfer small amount of data. Also, traditional Global System for Mobile Communications (GSM) cellular networks are too complex and costly to allow low power operations to connect with a large number of nodes. Sigfox's cost of connecting a node as low as $1 per year — for large volume of subscriptions — makes it an affordable alternative to connect things."
IoT momentum is strengthening and enterprise organizations are experimenting with business projects that include it. Not only are enterprises interested, but technology startups are popping up all over with solutions for IoT. As a result, endpoint management, data integration, communications, storage, security, and analytics will all be greatly impacted. The IoT is more than just a platform, the writing is on the wall; sometime in the not-too-distant future, everything we own will be connected to the Internet of Things, and businesses need to ensure that they don't miss the boat.