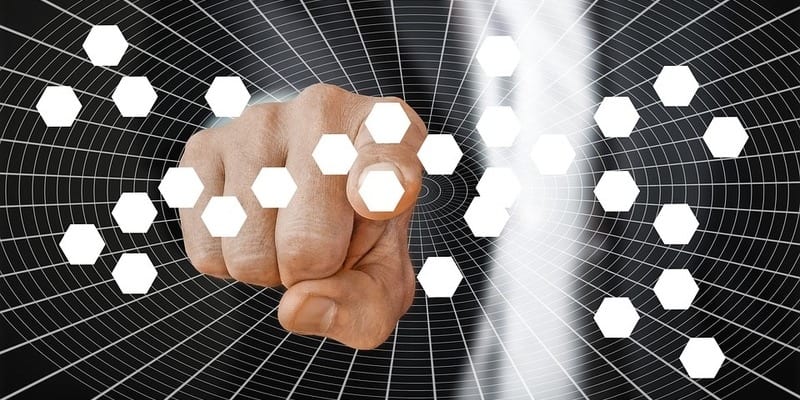 As the importance of marketing automation continues to grow, more and more solutions are being developed all around the world. No matter the size of your business or the industry you operate in, it's highly likely that your company is using some sort of marketing automation solution. If you're not, it's time to get with the program. Marketing automation is a great tool for saving time and automating repetitive tasks. Even so, there are organizations who haven't taken the time to truly understand this type of enterprise technology, or haven't invested the necessary resources to truly make their marketing automation shine. If your company is struggling to utilize its marketing automation effectively, or you're simply looking to improve your skills, here are 8 unexpected benefits of marketing automation for you to consider.
Helps You Identify and Fix Flaws
When you're provided with an incredibly advanced and useful tool, it'll become clear what marketing and sales mistakes you were making in the past. Because automation goes hand in hand with data collection, you'll have greater insight into how you perform your daily duties. Automation lets you see exactly where you're losing steam or losing interest. Where you might think your sales team isn't choosing the right leads, perhaps you're not giving them enough to go off of. If you think your marketing team isn't qualifying well, maybe you don't have enough data about your customers.
Saves You Money
The great thing about marketing automation is that it lets you set up a variety of tasks and workflows that activate on their own. You'll need to keep an eye on things, and tweak them when they don't work, but marketing automation is powerful software that allows one person to do the work of several people. If time is money, and marketing automation saves you time, then marketing automation is saving you money.
Encourages Collaboration
Sales and marketing departments depend on each other, even if they perform different tasks and don't always collaborate directly with each other. Marketing automation can help bridge the gap between these two groups by providing a greater flow of prospects, giving the sales team more opportunities to close. When the sales team can learn to depend on the marketing team, the teams can take advantage of each other's productivity and work even harder and better than before.
Maintains Consistency
Consistency is key, as the saying goes. This applies to many things, but is particularly important to marketing automation. Let's say, hypothetically, that you send out emails once a week, and you post on social media twice a week. I wouldn't say that's the best marketing strategy, but it creates an expectation for your customers. They know what to expect from you, and when. They know when it's best to reach out to you, and know when to look forward to your content. Marketing automation allows you to do this, but at a much larger scale, and at a much quicker pace.
Scalability
A good marketing automation solution will scale with the growth of your company. Even if it doesn't, there are tons of solutions available for businesses of all sizes. Many vendors offer their products based on a sliding-price scale, or let you choose from a variety of packages that offer different functionalities. You can start with a solution that provides basic email marketing and automation capabilities, then move on to more advanced solutions as y our business grows.
Creates a Unified Experience
With marketing automation, you can monitor all the channels you use to interact with customers and potential buyers. From social media networks and webpages, to emails and other messaging services, marketing automation lets you manage every potential channel. This also makes it incredibly easy to create consistent content across your various channels. You can make sure that you present yourself and schedule content in a similar manner across each of your channels, and manage any potential mistakes in a unified location.
Improves Client Relations
With marketing automation, you can create a custom, personalized experience for each of your customers. Many solutions can capture information about your customer's, such as products they tend to look at or purchase. With social media integration, you can see what brands they interact with or engage with, and use that to inform the marketing content you produce for them. From targeted ads based on purchase history to personalized emails offering seasonal deals, marketing automation lets you develop a unique experience for all your clients.
Measures Your Success
It's important to be able to track your success. Whether you've made sweeping changes or finetuned certain aspects of your business, a good marketing automation solution will let you track and visualize your progress. Top solutions will have a variety of reporting features, while some can even forecast future campaign performance base don historical data. Recent technological innovations such as ML and AI are also being introduced to marketing automation, giving customers even more ways of measuring and analyzing their growth.
Latest posts by Anna Birna Turner
(see all)