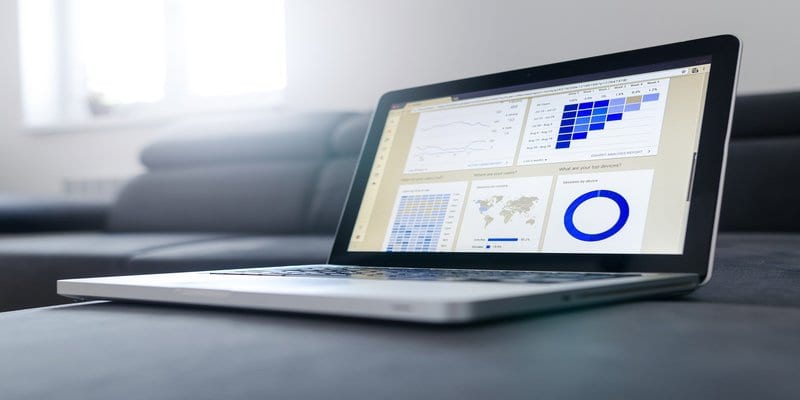 Our editors have compiled a list of the 9 best lead scoring software solutions in 2020, based on reputation, success rates, and experience optimization.
The best lead scoring software is an integral part of what makes marketing automation so effective. Based on qualifiers like background, demographics, and buying potential, marketers will accept and assess these qualified leads for further strategizing. Upon assessment, marketers will rank and prioritize these leads to the marketing automation process. More interest in a lead ultimately benefits its ranking overall. The best lead scoring software not only provides a ranking of these scores but through customizable features, accessible interfaces, and team support allow for the most adaptable and successful results possible. 
The editors at Solutions Review have compiled a list, in alphabetical order, of the best lead scoring solutions available on today's market. These vendors have been selected based on reputation, success rates, and experience optimization. The right lead scoring software can be a gamechanger for your business' future in marketing automation.
ClosePlan is a revenue optimization application built in Salesforce. ClosePlan helps teams to execute their path to close with Relationship Maps, Deal Scorecards and Sales Playbooks. Relationship Maps let users create organization charts using existing Salesforce contacts. Deal Scorecards automate the opportunity qualifications process based on any sales methodology. Sales Playbooks guide your team through your sales process and methodology. 
---
Gazelle.ai is an AI-Powered sales intelligence platform. It deploys custom-built algorithms to rank over 8 million international companies on their likelihood to expand. Gazelle.ai focuses on leads that are active buyers of goods and services, labeled Growth Companies. Engage with C-level decision-makers at the world's fastest-growing companies. Gazelle.ai offers AI-generated growth scores and combines these with hundreds of other "growth" filters including VC funding, fast revenue growth, key company events, industry heatmaps, clustering intelligence, emerging keywords search, among many others.
---
Infer uses its predictive lead scoring platform to grant the power of predictive analytics and hands-on data science. This allows users to determine who ideal buyers are, understand their purchasing behavior and find effective leads. Infer analyzes the data collected in your CRM, your marketing automation systems and its database of company information to find the prospects who are the best fit for your company. It computes precise scores that tell salespeople exactly which leads to nurture and which to drop. Infer's models are hand-tuned by data scientists to fit the needs of each company. 
---
Lattice's suite of AI-based marketing and sales solutions are built to provide personal experiences through the entire buyer's journey. Customers can personalize digital experiences to increase the efficiency of their sales and marketing teams. This is done by prioritizing contacts for lead and account-based (ABM) programs, identifying net new contacts, implementing cohesive omnichannel campaigns and increasing customer lifetime value. Target campaigns based on signals and attributes within the Lattice Data Cloud, which tracks firmographics, technographics, financial data, intent data, growth data, and more.
---
MadKudu is an actionable lead scoring platform for marketing teams looking to create frictionless B2B customer journeys. It works to identify the small number of leads that will provide maximum results.. Knowing that information, teams can then prioritize sales efforts and personalize customer experiences accordingly. That information can be used to allow qualified leads to schedule a demo with one of the representatives and take initiative. MadKudu is compatible with B2B SaaS companies including brands like Gusto, Segment, Intercom, and many others.
---
Maroon.ai is a predictive intelligence product company for enterprise sales and marketers. The product integrates with marketing automation and CRM systems. This leverages machine learning and predictive classification to determine the deepest context to enhance the quality of a team's funnel. Typical problems customers solve using Maroon.ai include scoring and prioritizing prospects, segmenting leads based on geographies, target markets and product lines, discovering buyer intent, and enabling personalization.
---
Oracle DataFox is a leading artificial intelligence data engine. It continuously extracts company-level data and signals to improve business performance across an enterprise. DataFox allows you to infuse your workflows with trusted data and keep company data up to date forever by enriching customer records with firmographic data points and dozens of signals. Using AI-sourced and human-verified company data, teams can begin to profile and classify customer base and expand the target market.
---
SalesWings increases revenues generated by sales and marketing organizations by providing actionable profile and intent data around a company's business leads. It provides highly actionable lead website activity, and lead person and company profile data in real-time. This way, teams sell smarter through sales intelligence, and empower marketers to segment leads based on intent, or retarget a specific set of contacts based on what they are interested in. Saleswings upgrades any existing email marketing platform with lead scoring and lead website tracking capabilities.
---
VanillaSoft helps sales development teams communicate with over 15,000,000 contacts every month. Used alone or with existing traditional CRM systems, VanillaSoft empowers sales teams to respond to new leads within seconds. It also allows users to interact with leads more consistently, across more channels, and generate more qualified sales opportunities. Globally, thousands of users use VanillaSoft's queue-based sales engine and intellective routing to conduct sales cadence automation.
Looking for more? Download our Marketing Automation Buyer's Guide for free to compare the top products available on the market with full page vendor profiles, key capabilities, a marketing automation software market overview, our bottom-line analysis, and questions for prospective buyers.
And don't forget to follow us on Twitter, Facebook, and LinkedIn for all the latest in the Marketing Automation space!
[ do_widget id=text-7]
Latest posts by Sam Marcus-Mayer
(see all)