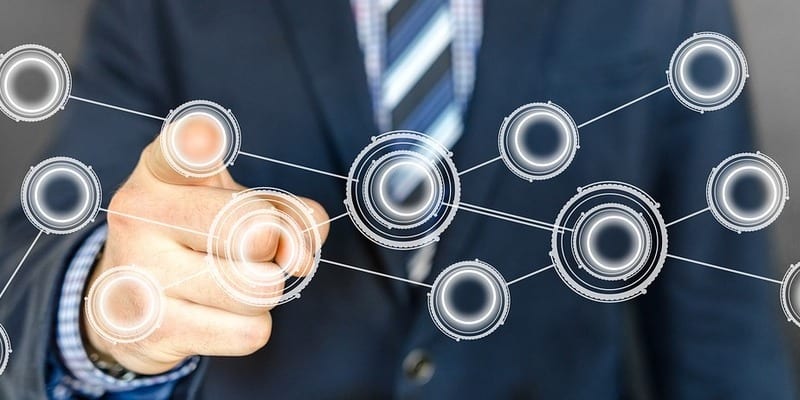 Marketing automation is an incredibly useful tool, but many marketers still have trouble using it correctly. Whether they believe it's difficult to use, or they're having trouble picking a tool that works well for them, it's easy to become overwhelmed. There are tons of different solutions out there, and identifying what separates the good from the great isn't the easiest process. While you could spend hours trying to find the differences between Solution A, Solution B, and all the other solutions on the market, there are a few specific features that everyone should look for. These must-have marketing automation features will boost productivity, drive sales, and help you improve your marketing strategy.
Email Marketing
Arguably one of the most useful features of marketing automation. Regardless of all the different ways you can market to an audience, email marketing remains one of the most important and popular methods. If your chosen marketing automation solution doesn't have email marketing capabilities, it's highly likely you'll need to choose a different option. Email marketing tools let you create emails based on templates, test message appearance on different browsers and email clients, schedule email campaign schedules, and much more. It's an incredibly useful feature and should be at the top of your must-have list.
Lead Scoring
Lead scoring and management ties almost directly into email marketing. It allows you to rank prospects against various metrics and filters to determine their potential value to your business. This helps sales agents while qualifying leads, and allows you to create more personalized and unique marketing materials. When you're able to sort your audience into different, individual groups, you'll be able to catch their attention by appealing to their unique interests. Lead scoring helps you identify great sales opportunities while simultaneously learning more about your customers.
Integrations
Integration capability is another important factor to consider when choosing a marketing automation solution. Marketing automation has a lot of useful features and provides a great amount of data, but it works better in tandem with other enterprise technology. It works particularly well alongside CRM, as sales and marketing processes share a lot in common. Integrating with your CRM and other tools means that your marketing and sales teams acn work at their fullest potential. They'll have access to vital information that gives them greater insight into their work.
Social Media Marketing
A good marketing automation tool should let you do more than simply schedule social media posts. Social media management and automation lets you quickly respond to customer queries while simultaneously tracking the performance of your social campaigns. You can keep a tab on your competitors, analyze the traffic on your own posts, and build more targeted advertisements based on customer behavior. Having built-in social media marketing tools is incredibly important and allows you to grow your sphere of influence as a brand.
Forms and Landing Pages
One of the most important parts of lead generation is the correct usage of landing pages and forms. You can build custom pages that fit with the rest of your brand, even if you don't have HTML or other technical knowledge. It's important that your incoming traffic sees something that's both professional and inviting. Good marketing automation tools with have comprehensive landing page builders that are powerful, flexible, and easy to use.
Lead Nurturing
Different from lead scoring, lead nurturing allows you to create automated campaigns to help move clients through each stage of the buying cycle. This is easier said than done, and requires a lot of time, resources, and content creation. Nevertheless, it's worth putting in the effort, as it can help you create more opportunities and nurture your pre-existing customer relationships into sales-ready leads.
Analytics
High quality marketing content is created with relevant information and data in mind. With marketing automation analytics, you get access to email insights, conversion rates, media statistics, and more. Of course these analytics vary from platform to platform, but your chosen solution should provide the information you need. If your organization focuses on social media, you should be able to see engagement, follower count, social clicks, and more. For companies more focused on email, look for tools that provide click-through rates, conversions, bounce, visits, and call-to-action clicks.
A/B Testing
This is a particularly important feature for creating effective and visually engaging email campaigns. A/B testing lets you test different marketing emails to determine which one works best for you. Which messages drive the most traffic? Which drive the most direct sales? A/B testing lets you experiment with different subject lines, templates, images, CTAs, sender names, or other factors. If email is at the heart of your marketing strategy, A/B testing is a definite must-have.
Visitor Tracking
A simple tool that has existed for many years, but continues to be useful and relevant. Through visitor tracking, you can identify not only where your customers are coming from, but their behaviors and tendencies. Is there a particular time of day that your traffic increases? Was there a specific email campaign or social media post that drew a lot of attention? Being able to identify how your traffic shifts and what drives those sorts of changes is vital.
Latest posts by Anna Birna Turner
(see all)